Peacemaker Trailer: John Cena's Tighty-Whiteys Will Reprise Their Role In This Suicide Squad Spin-Off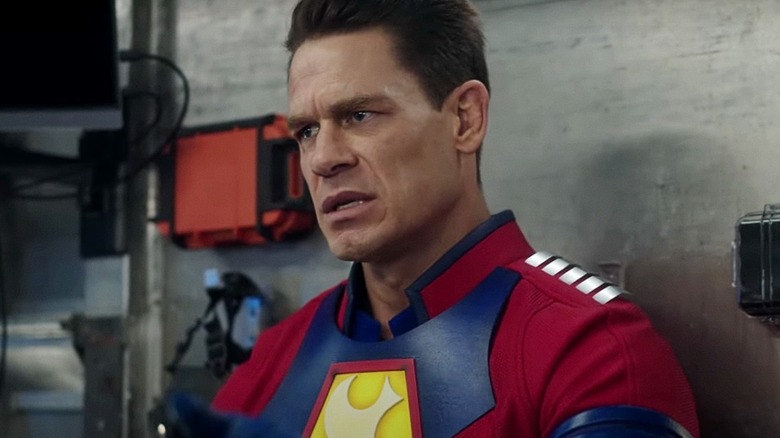 HBO Max
Find some cover, because DC and Warner Bros. have fired off a new teaser for upcoming HBO Max show "Peacemaker." The footage was revealed as part of this year's DC FanDome event and, much like last year, DC brought the goods. In this case, we have a look at "The Suicide Squad" spin-off series, which brings John Cena back as the deadly character who is devoted to peace — no matter how many people he has to kill. Let's have a look at the teaser, shall we?
Peacemaker Teaser Trailer
James Gunn, who directed "The Suicide Squad," wrote the series in addition to directing several episodes. Jody Hill ("Eastbound and Down"), Rosemary Rodriguez ("The Walking Dead"), and Brad Anderson ("Session 9") will all direct an episode each.
The cast includes Danielle Brooks ("Orange Is the New Black") as Leota Adebayo, Robert Patrick ("Terminator 2: Judgment Day") as Auggie Smith, Jennifer Holland ("Brightburn") as Emilia Harcourt, Chris Conrad ("Patriot") as Vigilante/Adrian Chase, and Steve Agee ("Guardians of the Galaxy Vol. 2") as John Economos.
A Continuation of The Suicide Squad Universe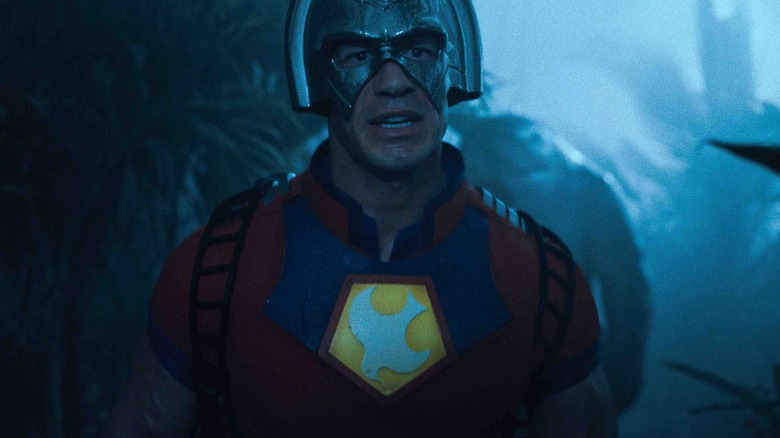 Warner Bros.
While much still remains uncertain at this stage, Gunn has confirmed that the show takes place after the events of "The Suicide Squad." So, while a sequel to the movie remains unlikely, this series will serve as a continuation of that universe. It could pave the way for many cameos from the other surviving movie characters, especially if a second season is eventually given the green light.
Whatever the case, Gunn seems quite happy to be working with Warner Bros. and playing in the DC sandbox. He even has a mystery project in development, aside from this show, that he recently teased. It's anyone's guess as to what that could be — and we may have to wait until "Guardians of the Galaxy Vol. 3" wraps up to find out.
"Peacemaker" arrives January 13, 2022 on HBO Max.