Production Has Wrapped On Steve Buscemi's The Listener Starring Tessa Thompson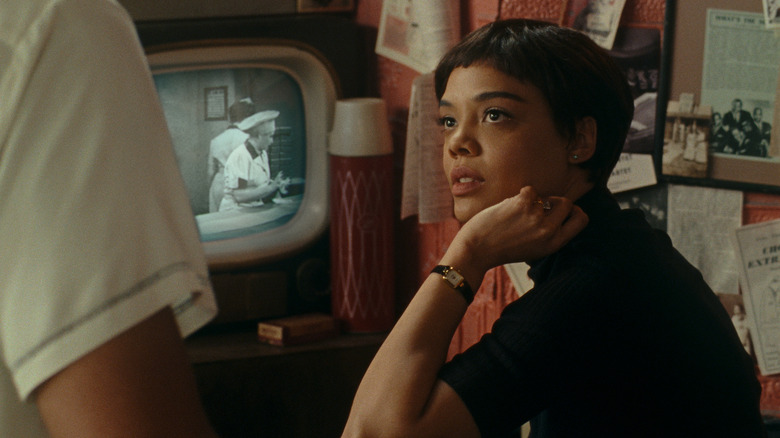 Amazon Studios
Steve Buscemi is predominantly known for his work as an actor, but he's directed over 15 projects since the early 1990s with his latest sounding like his most ambitious yet. His upcoming feature film, "The Listener," has wrapped production in Los Angeles according to an exclusive reveal from Deadline. The film's script comes from Oscar nominee Alessandro Camon ("The Messenger") and stars Tessa Thompson ("Thor: Ragnarok," "Sorry to Bother You," "Men in Black: International") in the film's only on-screen role.
What is The Listener About?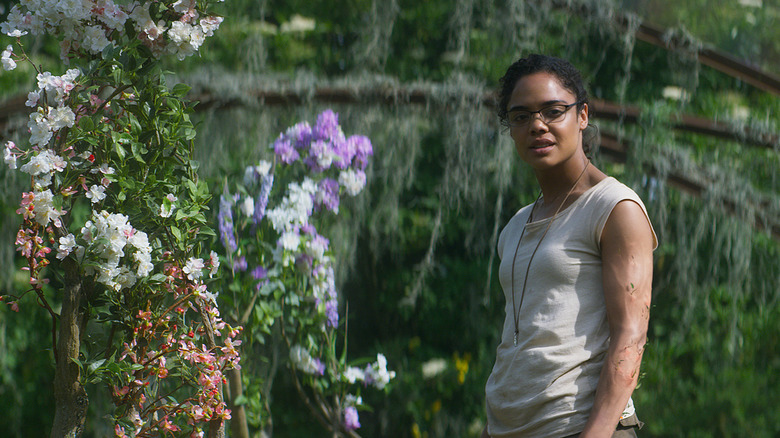 Paramount Pictures
Thompson stars as a woman named Beth who participates as a volunteer helpline operator. Every night, she answers calls from a variety of people who are struggling to navigate issues like loneliness, hopelessness, worry, and personal traumas, and Beth is there to listen to it all. The past year, however, has become overwhelming. 
"The Listener" allows the audience to go down the journey of Beth's shift as she listens, tries to put people's minds at ease, to make them smile, and it also allows us into Beth's personal experiences that have motivated her to become a helpline operator in the first place. There's no way for Beth to know what the person on the other end of line is going through when she answers the call, and with stakes as high as people's lives, it's important that she is as attentive and willing to listen as possible.
The film is being produced by Buscemi and Wren Arthur under their production company Olive Productions. They are joined by Oren Moverman for Sight Unseen Pictures, Lauren Hantz for Hantz Motion Pictures, Sean King O'Grady and Bill Stertz for Atlas Industries, and Tessa Thompson.
Other co-producers include Eddie Vaisman from Sight Unseen, Kat Barnette, and Billy Mulligan. Executive producers include Julia Lebedev with Suzanne Warren and Hantz Motion Pictures' John Hantz. The sole financier of "The Listener" is Hantz Motion Pictures, and Verve is in charge of the domestic sales for the film in addition to shopping for the film's premiere and acquisition at a major film festival sometime next year.
What Else Has Steve Buscemi Directed?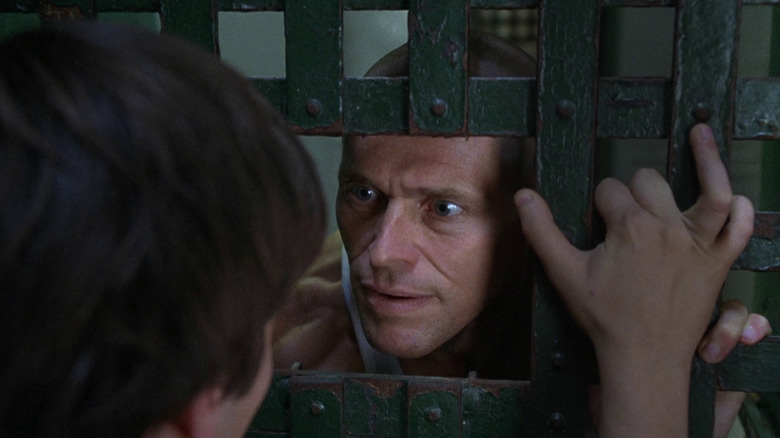 Industry Entertainment
Buscemi made his feature directorial debut in 1996 with "Trees Lounge," which he also wrote and starred in. He's directed other acclaimed films like "Animal Factory," "Lonesome Jim," and "Interview." He's also directed episodes of some of the most popular television series of all time like "Oz," "The Sopranos," "Nurse Jackie," "30 Rock," and "Portlandia," in addition to shows like "Unbreakable Kimmy Schmidt," "Miracle Workers," and "Park Bench with Steve Buscemi."