Den Of Thieves 2: Everything We Know So Far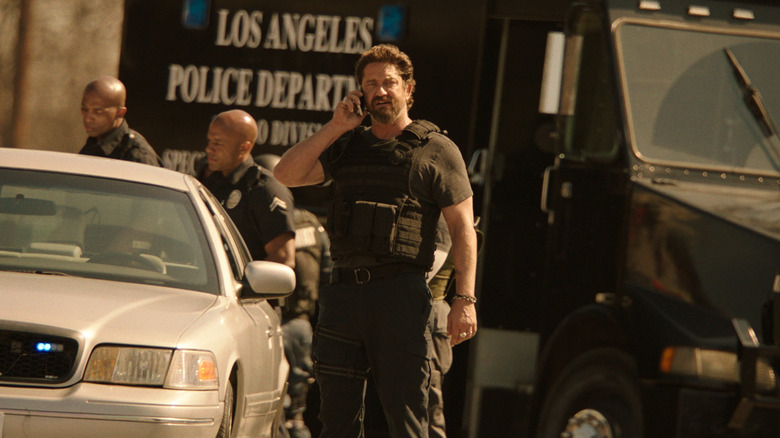 STX Films
"Den of Thieves" hit theaters in early 2018, and somewhat quietly delivered a pretty satisfying heist flick. It may not have been "Heat," but it was compelling, and most importantly, did well enough financially to warrant a sequel. While development has seemingly been a bit slow, "Den of Thieves 2" is indeed on the way, and we're here to get you caught up on everything we know so far about the continuing adventures of Big Nick and Donnie Wilson.
Here is what we currently know about "Den of Thieves 2."
Much of the Cast and Crew Are Returning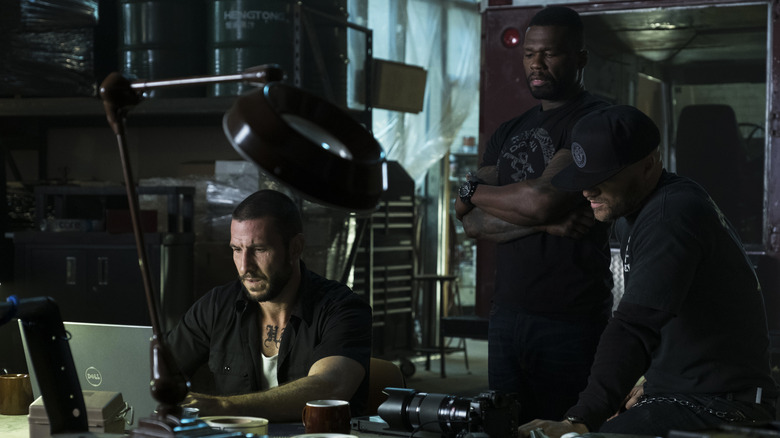 STX Films
Shortly after "Den of Thieves" was released in January 2018, it was revealed that a sequel was coming together. At the time, it looked like most of the core cast members would be returning for the follow-up. This includes Gerard Butler, Tucker Tooley, Mark Canton, Alan Siegel, 50 Cent, and O'Shea Jackson Jr. Director Christian Gudegast is also set to return. So the core group that made the first movie what it was will be back in the saddle.
Filming is Starting Soon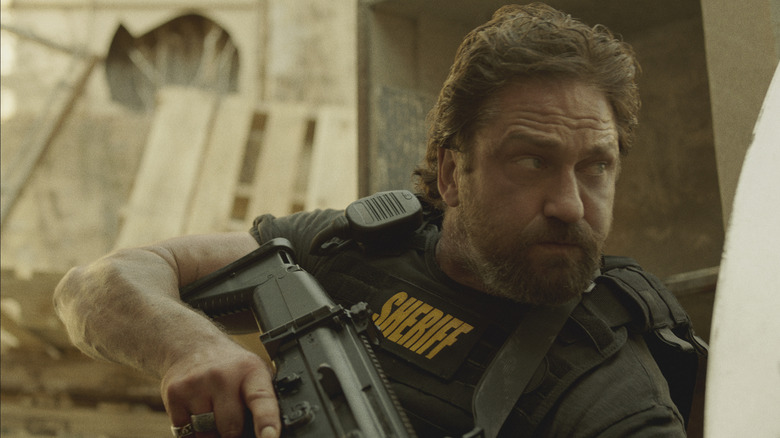 STX Films
Gerard Butler, who will be back as Big Nick, recently dished a bit about "Den of Thieves 2." Specifically, the actor revealed that they are supposed to shoot it in early 2022, while also describing it as sexy.
"We're supposed to shoot early next year. We're Europe-bound, we're still on the hunt for Donnie who's now on the diamond district in Marseilles. I go over to hunt him down, but with different intentions than you might imagine. So we're gonna be in Marseilles, the Alps and London — it's definitely a more glamorous journey than the last one, and probably a more fun, sexy journey."
What Will the Sequel Be About?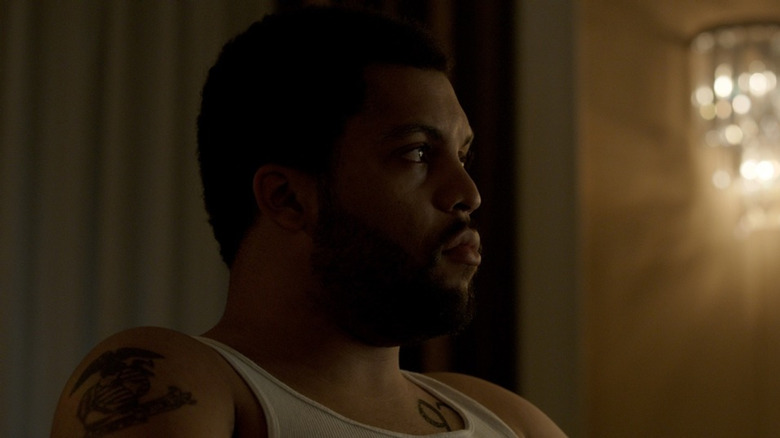 STX Films
When the movie was first announced, Deadline revealed a brief plot synopsis for "Den of Thieves 2," which describes a diamond heist and a European setting. It reads as follows:
[Den of Thieves 2] will find Big Nick (Butler) on the hunt in the streets of Europe closing in on Donnie (Jackson Jr.) who is embroiled in the dangerous world of diamond thieves and the infamous Panther mafia, as they plot a massive heist of the world's biggest diamond exchange.
In April 2018, Gudegast discussed this a bit as well, reiterating what that synopsis reveals, in addition to teasing some surprises along the way:
"It's all going to be set in Europe. And it's going be about Big Nick hunting Donnie, who's involved in a diamond heist and he's teamed up with the former Pink Panther mafia, and it's about Nick hunting him along with... Nick is also going to be hunted by another group, I won't reveal right now. It's gonna, there'll be a few different kinds of twist in this one. It'll be hopefully very surprising."
When Will We See It?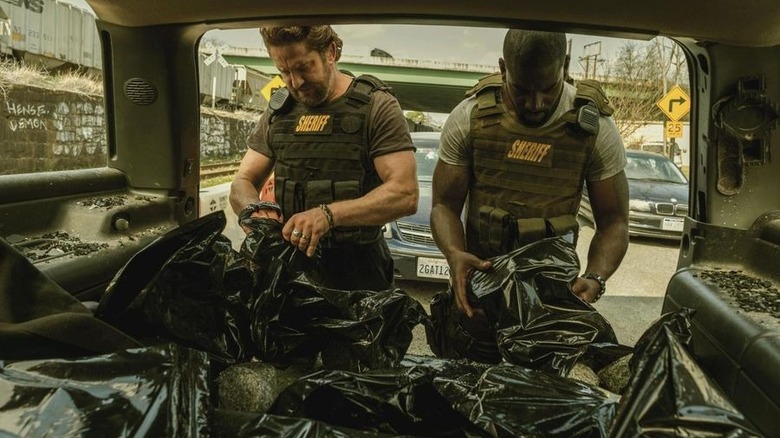 STX Films
As of this writing, "Den of Thieves 2" does not have a scheduled release date. However, if filming does get underway in early 2022, we can expect to see it, at best, in late 2022. Though early 2023 seems like the safest bet at this point.