Get Your Red Hot 'Den Of Thieves 2' Plot Details Right Here!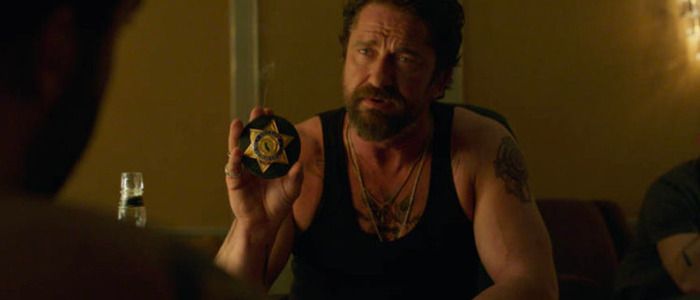 Den of Thieves 2 is on its way, whether you like it or not. You may as well just accept the fact that audiences demand more of Gerard Butler and his team of angry bros wearing tactical vests and wraparound sunglasses. New Den of Thieves 2 plot details have surfaced, which hint at a trip to Europe. Pack your bags, Gerard Butler!Den of Thieves was enough of a hit to convince STXFilms to greenlight a sequel, so don't let anyone ever tell you cinema is dead. The first Den of Thieves was a low-grade Heat knock-off that pitted the Regulators, "an elite unit of the Los Angeles County Sheriff's Department" against the Outlaws, "a gang of ex-military men who use their expertise and tactical skills to evade the law." Gerard Butler lead the Regulators as the hard-drinking Nick O'Brien, and Butler's character will be back for more in Den of Thieves 2.ScreenRant has some exclusive Den of Thieves 2 plot details to hold you over until Nick O'Brien and the boys return to the screen. The site sat down with Den of Thieves writer-director Christian Gudegast, and Gudegast dished some dirt on the sequel.Spoilers for Den of Thieves follow. 
Per ScreenRant, Den of Thieves 2 will be inspired by the Antwerp diamond exchange heist of 2003, and will focus on the two main suriving characters from the first film: Donnie (O'Shea Jackson Jr.), who is on the run and being hunted by Nick O'Brien (Butler).
Gudegast reveals that even he himself was surprised when STXFilms wanted a sequel to Den of Thieves. "Every studio wants a little mini franchise if possible," says the director. "Thankfully, thank god, we're all very fortunate that it did very well and now we're going to do a sequel which is great. But that initially the plan. That's just something that sort of you know as we were making it and we were feeling that the twist was working, and it setting up well for a sequel – if it performed, that we would do one. And it performed so, the sequel will be something that I have researched for years and years. I'm adapting a different story to make it a sequel about the Pink Panther mafia and the diamond thieves from Europe."
Gudegast added:
"It's all going to be set in Europe. And it's going be about Big Nick hunting Donnie, who's involved in a diamond heist and he's teamed up with the former Pink Panther mafia, and it's about Nick hunting him along with... Nick is also going to be hunted by another group, I won't reveal right now. It's gonna, there'll be a few different kinds of twist in this one. It'll be hopefully very surprising."
The first Den of Thieves was heavily influenced by Heat, Gudegast says Den of Thieves 2 will draw on other films for inspiration as well. Specifically Gomorrah, a 2008 Italian film about Italy's modern crime families; Suburra, a 2015 Italian film about gangsters and criminal rivalries; Sexy Beast, Jonathan Glazer's weird and wonderful 2000 crime drama-comedy about an ex-criminal whose past comes back to haunt him; and Ronin, John Frankenheimer's 1998 heist thriller starring Robert De Niro. I have to admit, that's a fascinating line-up of films to be inspired by, so maybe Den of Thieves 2 will turn out to be surprisingly interesting.
There's no Den of Thieves 2 release date yet, but the first Den of Thieves will hit Blu-ray on April 24, 2018.