Adult Swim Festival 2021 Reveals Full Line-Up: Rick And Morty, Aqua Teen, And More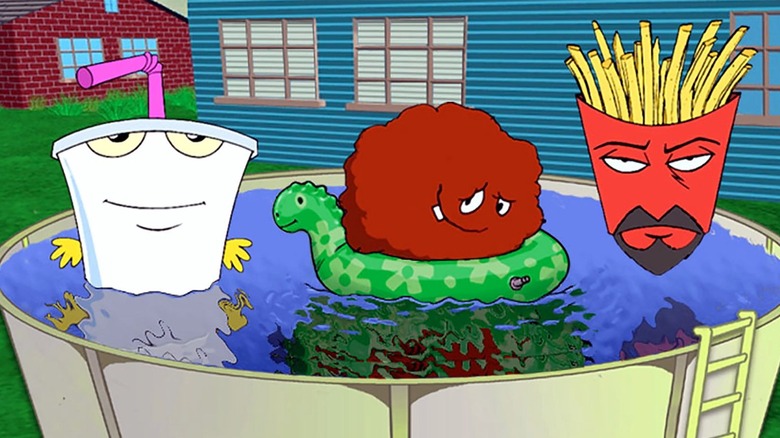 Adult Swim
Get excited, y'all! It's the return of music, comedy, and mayhem from your couch thanks to the 2021 Adult Swim Festival. The two-day festival will run through Adult Swim's YouTube channel and will feature exclusive extras on HBO Max. The full programming lineup has finally been released, and it looks like it's going to be a banger. 
This year's festival will take place on November 12–13, 2021, and will feature panels on some of Adult Swim's most popular shows like "Rick and Morty," "Squidbillies," and "Aqua Teen Hunger Force," performances from chart-topping musicians, and watch parties of classic episodes. Check out the full lineup for Adult Swim Festival 2021 below.
Panels and Watch Parties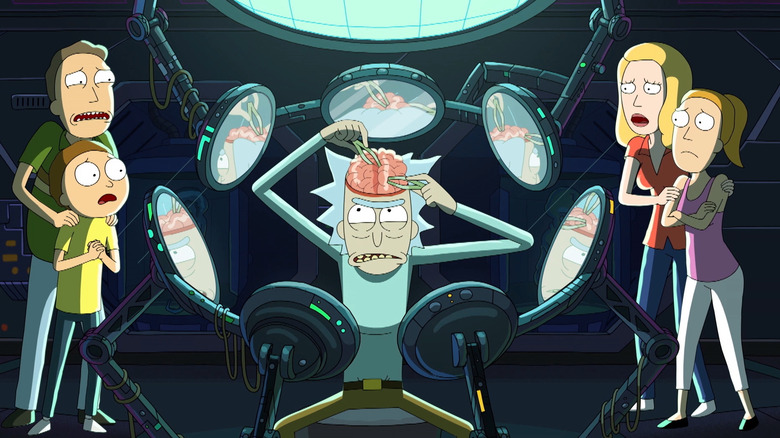 Adult Swim
As arguably the most popular show on the channel, the "Rick and Morty" panel will feature the show's voice cast from all around the globe as they perform against one another to determine the "Rickiest Rick" in the multiverse. One of Adult Swim's flagship shows, "Squidbillies," is heading toward its final season, and its panel will be a celebration of the series and the last season featuring the cast and creators. Another one of its earliest original shows, "Aqua Teen Hunger Force," will also be joining with a panel on the history of the series, and a look back on the evolution of the show. 
The festival will offer one of the first looks at the upcoming Japanese-American anime based on the "Blade Runner" series, "Blade Runner: Black Lotus." The corresponding panel will discuss the world of the franchise as a whole as well as how the new series incorporates into it with the series' producers and directors. The final panel will focus on the upcoming show "Smiling Friends," featuring creators Michael Cusack and Zach Hadel along with other yet-to-be-announced special guests.
Watch parties of specially selected episodes chosen by the creators will feature special guests and a live chat, not unlike a Twitch stream, for example. The shows that will be featured are "Rick and Morty," Tuca & Bertie," "Joe Pera Talks with You," "The Eric Andre Show," "Teenage Euthanasia," "Three Busy Debras," "Robot Chicken," "Birdgirl," "Genndy Tartakovsky's Primal," "Mr. Pickles," "Sealab 2021," and "Metalocalypse."
Musical Guests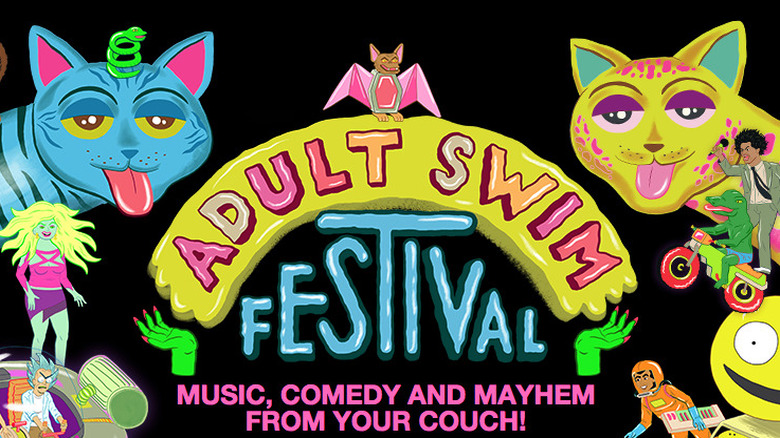 Adult Swim
Lil Baby, Karol G, 21 Savage, Flying Lotus, Alessia Cara, and Angel Olsen are headlining the festival with Alien Weaponry, ASAP TyY, Colin Stetson, DAWN, Dezron Douglas & Brandee Younger, Jessica Pratt, Jlin, Jo Firestone, Joe Pera, Kareem Ali, Kassa Overall, Kelly Lee Owens, Lavinia Meijer, Moor Mother, Negin Farsad, Sheer Mag, The Armed, Thou, and Tom The Mailman, and other yet to be announced artists debuting never before seen performances.
Here's the festival's full line-up:
The two-day festival will be available free on Adult Swim's YouTube channel, and merchandise will be available on the Adult Swim Festival website.