No Time To Die Just Had The Biggest Opening Night Of Any James Bond Movie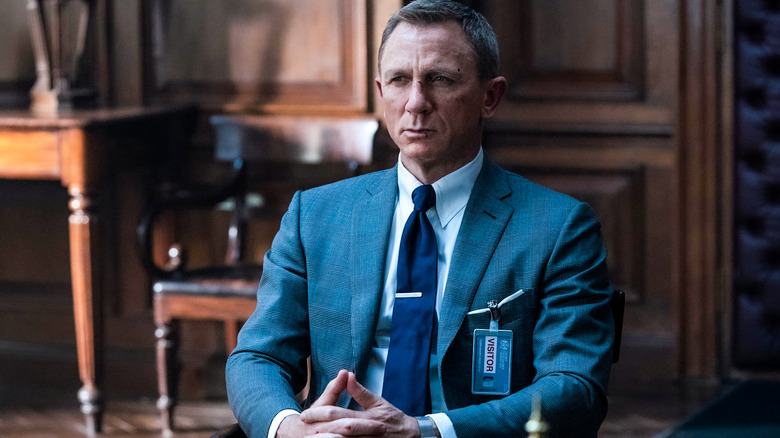 MGM
"No Time to Die" is finally hitting theaters in North America this weekend, and things look very good in the early going for Mr. Bond, as Daniel Craig's fifth and final outing as the iconic MI6 spy opened to record numbers in Thursday previews. 
This signals we could have yet another blockbuster en route to shattering expectations come Monday morning, which is good news all around. The question is, will it be enough to make this extremely expensive movie profitable, and to make the long wait for its release worth it? Let's look at the numbers.
How the Chips Stack Up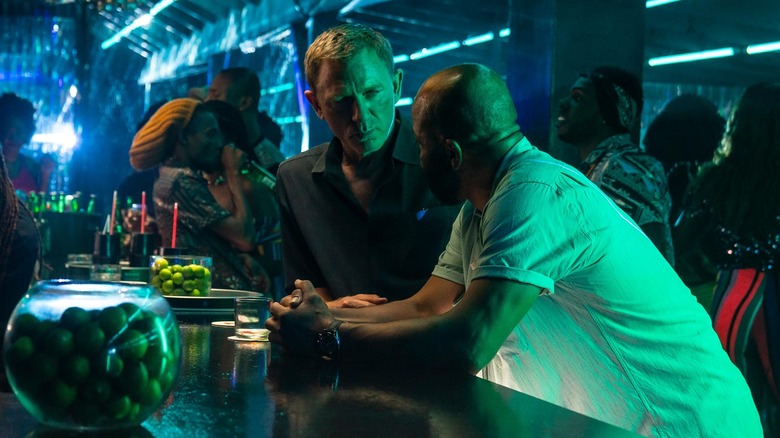 MGM
As reported by Deadline, director Cary Joji Fukunaga's "No Time to Die" earned $6.3 million in Thursday night previews domestically. That bests the previous record-holder for a "James Bond" movie, 2015's "Spectre" ($5.3 million). That movie went on to gross $70.4 million in its opening weekend and finished its run with $879.5 million worldwide. "Skyfall," for further comparison, did $4.6 million in previews back in 2012, going on to become the highest-grossing film in the franchise with $1.11 billion at the worldwide box office.
This to say, previews aren't always an indication of how a movie will finish the weekend, and record previews don't always mean a record opening. But it certainly looks good, all things considered. "No Time To Die" is a very long movie, clocking in at nearly three hours, that has been delayed for nearly two years. Audiences, rather than becoming disinterested, are demonstrating pent-up demand for 007. This is especially good for MGM, as the movie comes with a blisteringly high $250 million reported production budget, plus the reported $100 million marketing spend.
How High Can Bond Fly?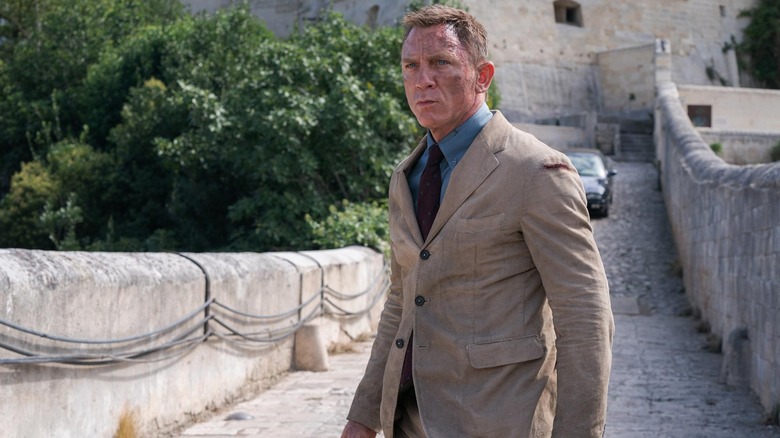 MGM
The good news for the studio is the "Spectre" sequel already had a great international opening, and has thus far taken in $127 million overseas. That number will surely climb substantially over the coming weekend. Beyond that, estimates for what "No Time to Die" can accomplish in the U.S. by Monday are kind of all over the place. On the low end, we're looking at around $70 million, while the highest predictions I've seen go as high as $105 million. As unlikely as that seems, if it can exceed $90 million it will beat "Venom: Let There Be Carnage" for a new pandemic-era record.
"No Time to Die" is in theaters now. Here's the official synopsis:
Daniel Craig returns one last time as James Bond, starring alongside OSCAR®-winner Rami Malek (2019, Best Actor, "Bohemian Rhapsody") in "No Time To Die." Bond has left active service and is enjoying life in Jamaica. His peace is short-lived when his old friend Felix Leiter from the CIA turns up asking for help. The mission to rescue a kidnapped scientist turns out to be far more treacherous than expected, leading Bond onto the trail of a mysterious villain armed with dangerous new technology.