Attica: Release Date, Trailer, And More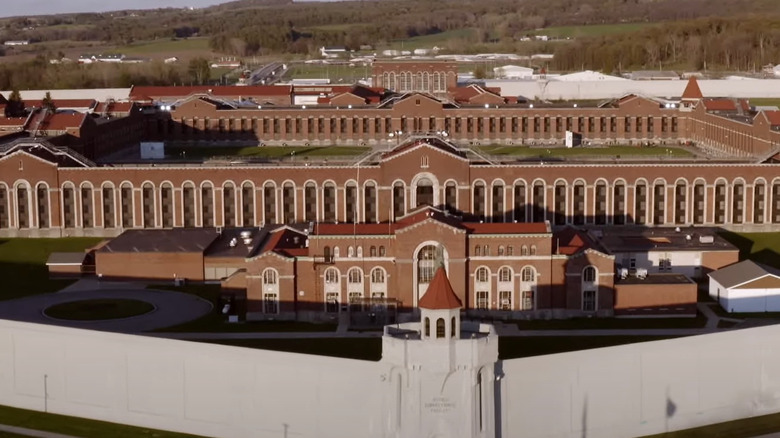 Showtime
(Welcome to ...And More, our no-frills, zero B.S. guide to when and where you can watch upcoming movies and shows, and everything else you could possibly stand to know.)
50 years ago, on September 9, 1971, inmates at the Attica prison in New York had enough of the inhuman living conditions, and they rebelled. The ensuing uprising was massive. 1,200 inmates took over the prison, taking 42 people hostage. The conflict grew increasingly violent, and after five days, 29 inmates and 10 hostages were dead. 
A new Showtime documentary, "Attica," will shed new light on this tragic event, compiling old footage, new interviews with survivors, and loads of carefully curated research. 
Attica Release Date and Where to Watch It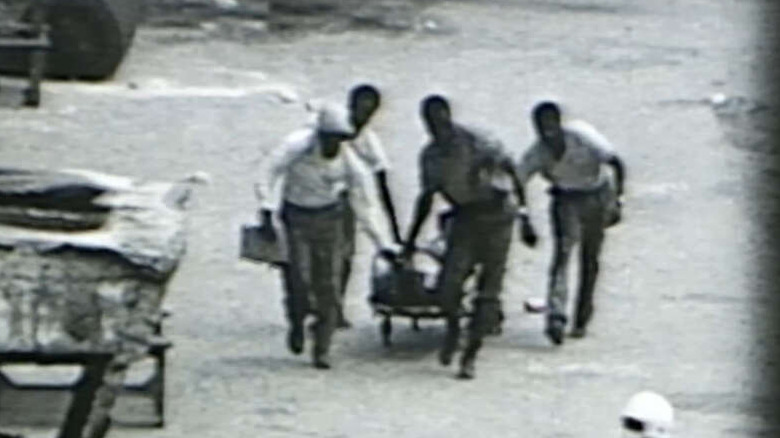 Showtime
Following its premiere at the Toronto International Film Festival in September 2021, "Attica" will debut on Saturday, November 6, 2021 at 9:00 PM ET/PT on Showtime and on demand on Showtime thereafter.
What is Attica?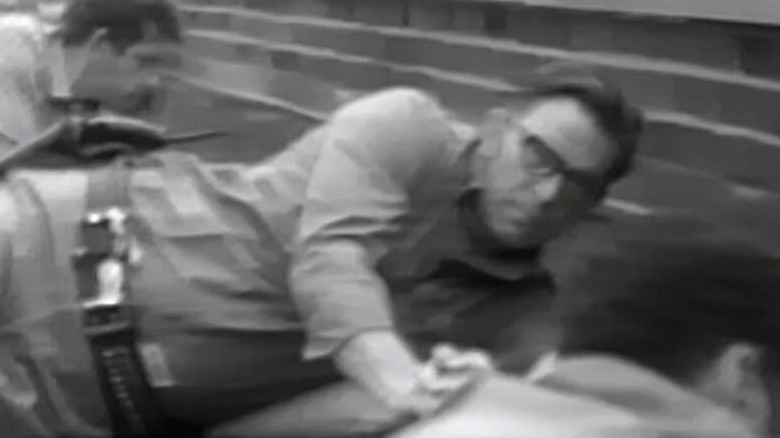 Showtime
"Attica" is a documentary that seeks to shed light on both the horrific treatment inmates endured and the events surrounding the violent uprising. The filmmakers found impressive New York State police surveillance footage that reveals the inhuman conditions the inmates lived in. They also have news footage and interviews with journalists, who inmates allowed to film within the prison. There's also some damning audio of then-president Richard Nixon talking about the racial element of the uprising. 
In addition to the incredible footage from the time of the event, the filmmakers conducted interviews with the remaining survivors, including former inmates and the family of the now-deceased prison guards. This may be the last chance to interview those with first-person accounts, as anyone who was at Attica in 1971 is in their 70s or 80s now. 
What's most harrowing is just how relevant the documentary will be even today, as prison reform is still sorely needed. 
Attica Director, Producers, and More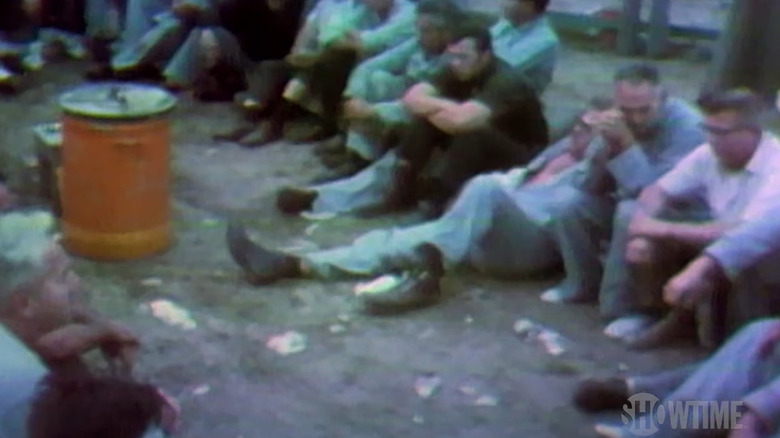 Showtime
"Attica" was co-directed by Stanley Nelson ("The Murder of Emmett Till") and Traci A. Curry. 
"Attica" was produced by Nelson's Firelight Films and Topic Studios for Showtime Documentary films. Nelson and Curry also produced. Executive producers include Marcia Smith, Jihan Robinson, and Showtime's Vinnie Malhotra. 
Attica Trailer and Synopsis
Survivors, observers, and expert government officials recount the 1971 uprising at the Attica Correctional Facility. The violent five-day standoff between mostly Black and Latino inmates and law enforcement gripped America then, and highlights the urgent, ongoing need for reform 50 years later.