The Daily Stream: When It Comes To Horror-Comedies, Spree Is A Blissfully Satirical Romp That Does It Right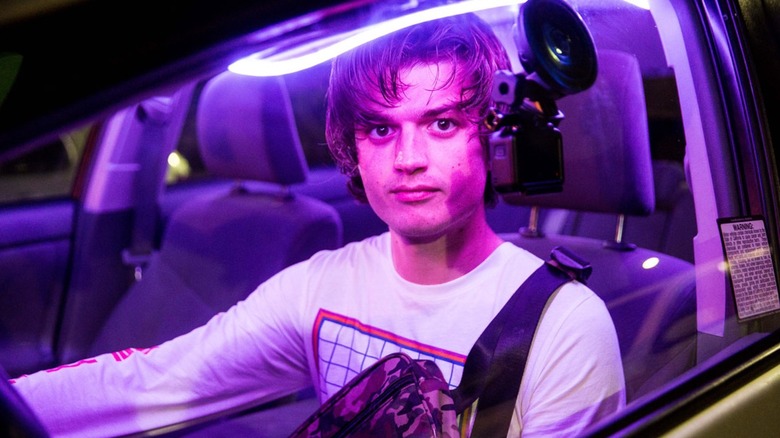 RLJE Films
(Welcome to The Daily Stream, an ongoing series in which the /Film team shares what they've been watching, why it's worth checking out, and where you can stream it.)
The Movie: "Spree"
Where You Can Stream It: Hulu
The Pitch: Kurt Kunkle, played by "Stranger Things" breakout Joe Keery, is a desperate kid doing everything he can to become a YouTube sensation while making a living as a rideshare driver for a company called Spree. He's not doing a good job — and hasn't been for a number of years — so he decides to livestream himself murdering his passengers in an attempt to go viral. Hijinks ensue, bloody and boisterous, for all of the internet to see. Yes, it's a bit ridiculous, but that's where the best satire does its most impressive work.
Why It's Essential Viewing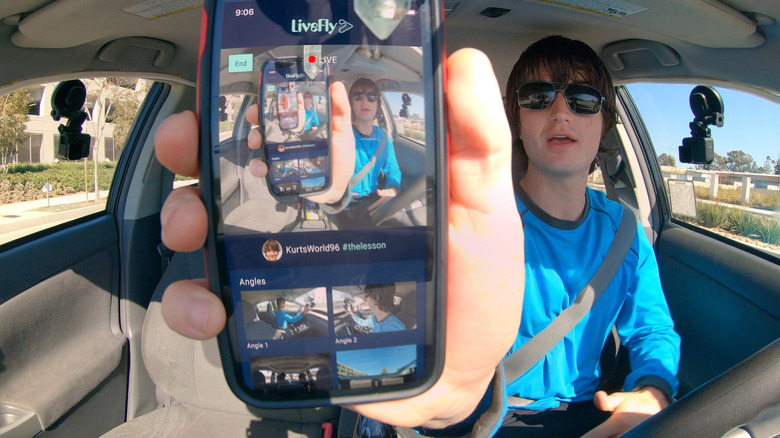 RLJE Films
Satire is a genre that can be really annoyingly hard to get right. That said, there have been a lot of great satire films in recent years that prove there is still nuance in the form, like "Get Out," "I Care A Lot," "Nightcrawler," and "Ingrid Goes West." I genuinely had to stop myself from going on and on with too many titles — it's been a pretty great run for satires as of late. That's where "Spree" comes in: I'd venture to say it doesn't get nearly enough credit for how well it slots into the genre while ticking all of the best horror-comedy boxes.
The film is heightened and pretty far out there, which is a quintessential satirical tactic, but it meshes well with the subject matter: the quest to become internet famous in the age where it seems so utterly attainable yet so unrealistic — and thus, painfully saturated. The found footage style of the film is a simple and obvious choice, but it's one of those times where the sub-genre makes the whole movie come together. It just simply couldn't have been shot any other way — and the filmmaker, director Eugene Kotlyarenko, even took the found footage label to satirical heights by having Keery's character obsessed with rigging out his car to "catch every angle" of the kills.
Speaking of Keery, he really brings the whole film together with his unnerving, awkward, and, frankly, batsh*t performance. It was cool seeing the Netflix star getting to step into such a different role from Steve Harrington, the part that made him a household name. He carries the movie extremely well and has some great scenes opposite "Saturday Night Live" alum Sasheer Zamata, who plays a social media famous comedian who randomly ends up in Kurt's car for a ride.
Plus, this movie is just fun. There's tons of blood and guts, ridiculous and hilarious kills, several cool cameos, and some seriously dynamic cinematography. Actually, it's a great movie for October if you're looking for something relatively messed up; maybe you like found footage and you're looking for a human story versus a spooky paranormal one. It's a story that makes too much sense in today's world — and that's enough to horrify anyone, especially during the creepiest month of the year.