Mythomaniac Season 2: Release Date, Cast, And More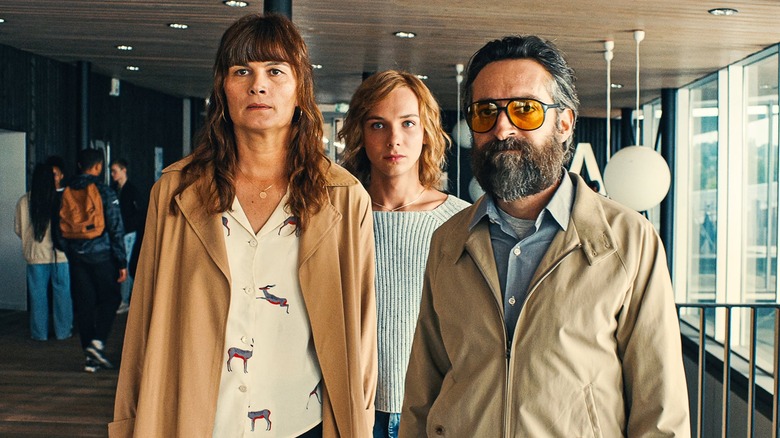 Netflix
(Welcome to ...And More, our no-frills, zero B.S. guide to when and where you can watch upcoming movies and shows, and everything else you could possibly stand to know.)
One of the best aspects of Netflix is its dedication to international content, allowing users from different cultures all across the globe to have a shared viewing experience (I'm looking at you, "Squid Game"). Now in its second season, the French-language show "Mythomaniac" has been a captivating entry in the "overworked mom tries to find her true self" subgenre made popular with shows like "Weeds" and "Good Girls." 
If you haven't checked out "Mythomaniac" yet, you've still got a few weeks to binge the first season to catch up. Here's everything you need to know about "Mythomaniac" season 2.
Mythomaniac Season 2 Release Date and Where You Can Watch It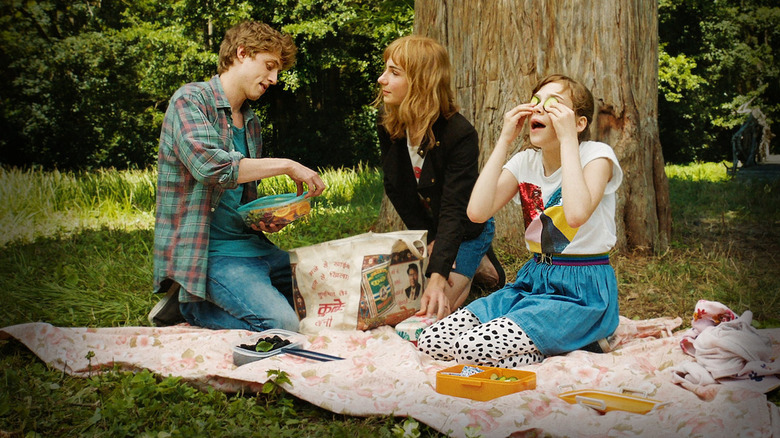 Netflix
"Mythomaniac" season 2 will be available on Netflix on October 29, 2021. Like the first season, season 2 will consist of six 45-minute episodes.
What is Mythomaniac About?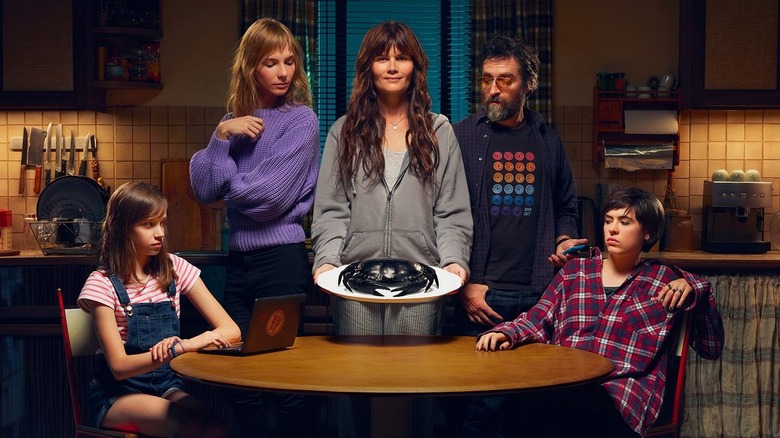 Netflix
The French dramedy "Mythomaniac" focuses on a woman named Elvira who develops mythomania, a condition that causes people to compulsively tell lies, sometimes to the point where they even believe their lives to be factual. Elvira is juggling working a full-time job and being a full-time mom and realizes that she's sick and tired of no one noticing or appreciating her efforts. Her husband is a cheating sleazebag, her oldest daughter is a typical rebellious teen, her second eldest daughter is transgender and worrying about whether or not her pen pal (who will soon live with the family through a student exchange program) knows the truth about her identity, and her youngest is a total shut-in.
After a radiologist finds benign lumps on Elvira's breast, desperate for attention, she lies and tells her husband the lumps are actually tumors. Suddenly, her family is more attentive than they've been in years, this new information forcing them to come to terms with what life would be if they lost her. Elvira chooses not to correct them, and continues spinning a web of lies to keep her secret. If you liked the British series "Sick Note," it's got a similar energy — albeit far more melodramatic.
The first season ends with the family learning the truth, and "Mythomania" season 2 is said to begin with Elvira attempting to reconcile with her family.
Mythomaniac Director, Writer, Cast, and More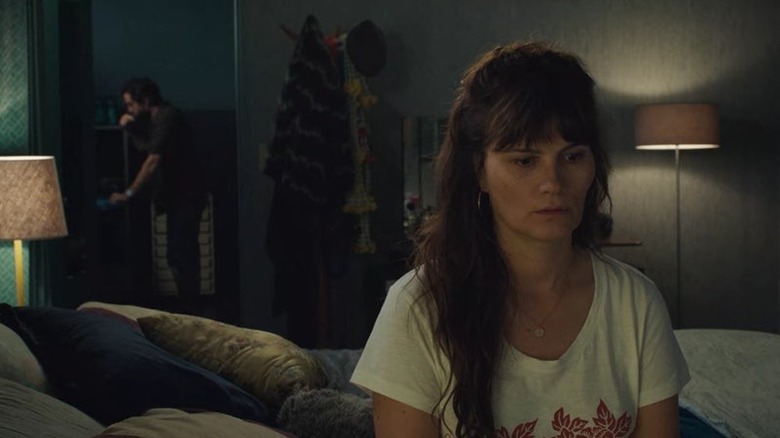 Netflix
"Mythomaniac" was created by award-winning novelist and screenwriter Anne Berest and Fabrice Gobert of "The Returned" and "Lights Out."
Marina Hands stars as Elvira, Mathieu Demy as Patrick, Marie Drion as Carole, Jérémy Gillet as Sam, Zélie Rixhon as Virginie, Jean-Charles Clichet as Jeff, Julia Faure as Isa, Linh-Dan Pham as Brigitte, Andrea Roncato as Nonno, Marceau Ebersolt as Niklas, Yves Jacques as Mr. Brunet, and Luca Terracciano as Lorenzo.