The Game Season 1: Release Date, Cast, And More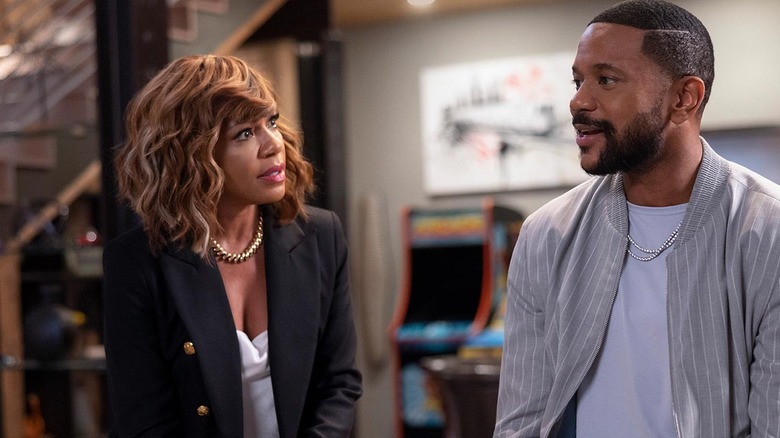 Paramount+
(Welcome to ...And More, our no-frills, zero B.S. guide to when and where you can watch upcoming movies and shows, and everything else you could possibly stand to know.)
How many shows can you name off the top of your head that first started as a backdoor pilot on another show entirely (in this case, UPN's "Girlfriends"), got picked up on another network (The CW) for a total of three seasons, got cancelled and subsequently picked up on another network for six more seasons (BET), ended on their own terms with a series finale, and then found new life in a revival series for the Paramount+ streaming service? 
"The Game" hasn't experienced the most straightforward path to get to this point, to say the least, but the new series is set to bring together familiar faces along with new ones to tell a fresh and modern story that mixes social commentary with sports. Read on for everything there is to know about "The Game."
The Game Release Date and Where You Can Watch It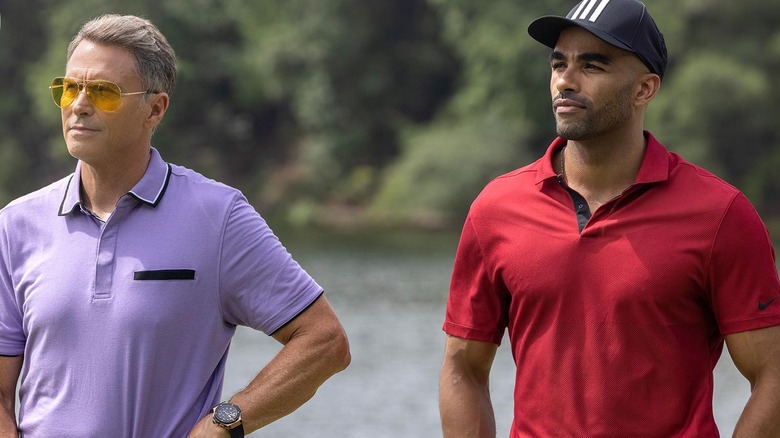 Paramount+
The first season of "The Game" will consist of ten new episodes that will be available to stream exclusively on Paramount+ from November 11, 2021. For those who wish to do some prep work for the new series, all nine seasons of the original show (most of which consist of 20+ episodes) are also available to stream on Paramount+. Julie McNamara, Executive Vice President and Head of Programming at Paramount+,  said in a statement announcing the series revival earlier this year:
"From the moment it debuted, The Game was a groundbreaking series that used humor, heart, and memorable characters to explore real issues involving race, gender and, of course, football. What better time for Devon and the whole team to reunite for a fresh look at a world that has only become more at the center of the cultural conversation today."
What Is The Game?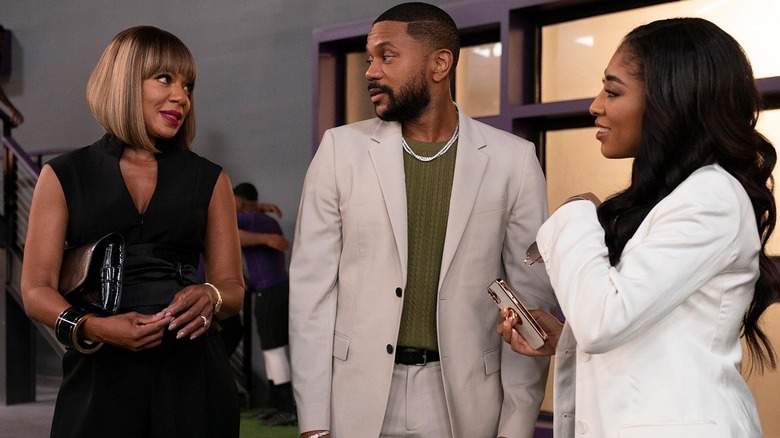 Paramount+
"The Game" revolves around professional football, following the personal lives of the athletes, their families, and their sports agents. The revival series will bring back several cast members to reprise their roles from the original show, as well as many of the original creative team. The original series enjoyed high ratings for much of its run and featured a large ensemble cast, even including big-name guest stars such as Cuba Gooding, Jr., Tiffany Haddish, Regina Hall, Jennifer Hudson, Vivica A. Fox, Gabrielle Union, and many more. The new series will serve as a modernized update of the same material, bringing things up to date with recent social movements.
The Game Showrunner, Crew, and More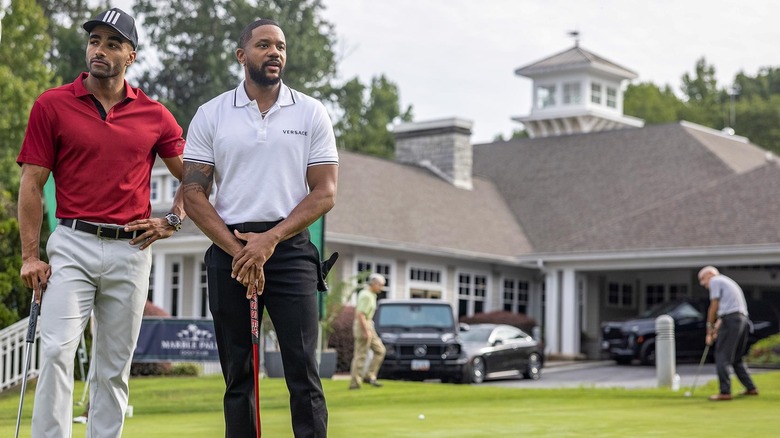 Paramount+
Original series creator Mara Brock Akil is returning to executive produce "The Game" along with showrunner and writer Devon Greggory, Salim Akil, Tom Russo, and Kelsey Grammer. Mara Brock Akil said in a statement,
"Fifteen years ago I created The Game and am so proud of the success we had, and that I was able to create characters and stories that resonated with so many people. I couldn't be happier about leaving my beloved characters like Tasha Mack and Malik Wright in the hands of Devon, Wendy [Raquel Robinson], and Hosea [Chanchez], who I know will build off of the rich foundation the show has."
Grammer also added:
"I love this show. I am very excited to see this new turn in its life and excited to wave the Paramount+ banner, as well. Grammnet NH Productions has been in business a long time and proudly explored diverse and inclusive material for decades. I am really looking forward to seeing this show on the air."
The Game Cast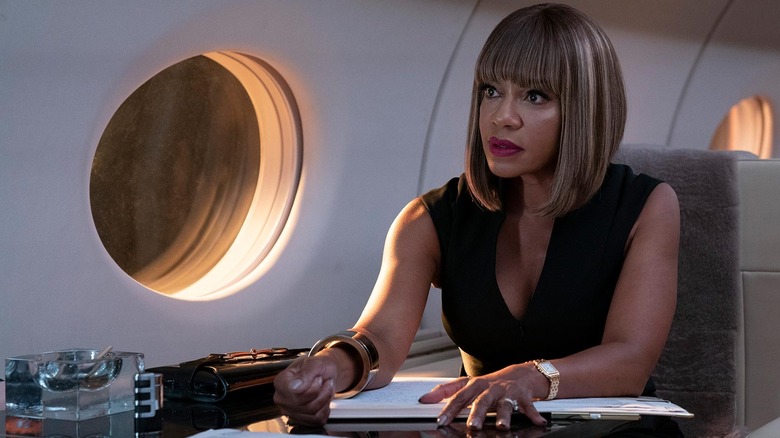 Paramount+
Original cast member Wendy Raquel Robinson returns to reprise her role as the sports agent Tasha Mack, while Hosea Chanchez will once again put on the cleats as athlete Malik Wright. A number of other familiar faces are expected to appear in "The Game," including Brittany Daniel, Coby Bell, and Pooch Hall. Joining them will be Adriyan Rae as Brittany Pitts, Vaughn Hebron as Jamison Fields, Analisa Velez as Raquel Navarro, Toby Sandeman as Garret Evans, and Tim Daly as a billionaire named Col. Ulysses S. Thatcher.
The Game Trailer
Relocating from San Diego to Sin City, THE GAME returns with a mix of new players and original cast to offer a modern-day examination of Black culture through the prism of pro football. The team will tackle racism, sexism, classism and more as they fight for fame, fortune, respect and love – all while trying to maintain their souls as they each play THE GAME.