Red Stone: Release Date, Cast, And More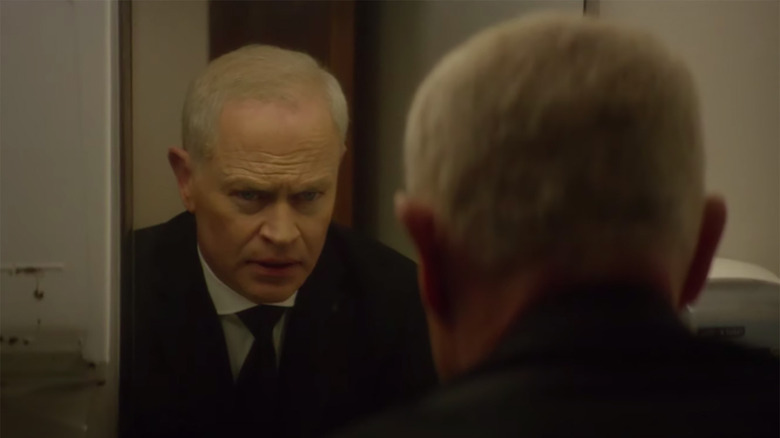 Cinedigm
(Welcome to ...And More, our no-frills, zero B.S. guide to when and where you can watch upcoming movies and shows, and everything else you could possibly stand to know.)
If you liked seeing Neal McDonough fighting alongside Captain America in the early days of the Marvel Cinematic Universe or giving "The Flash" a hard time as Damien Darhk on The CW, then maybe you'd like to see him taking the lead as a hitman in a new action thriller called "Red Stone." We've got everything you need to know about the upcoming film, including where and when you can watch it. 
Red Stone Release Date and Where To Watch It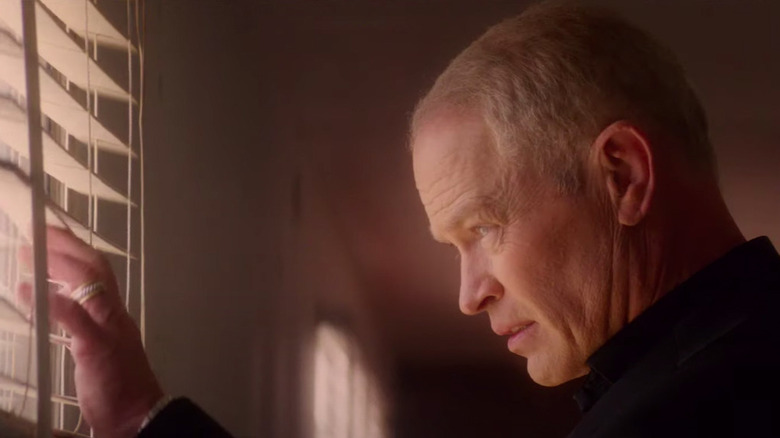 Cinedigm
"Red Stone" is being released by Cinedigm this winter on December 3, 2021. The good news is you'll be able to catch it in select theaters or you can rent it on Premium VOD or flat out buy it on digital. You'll probably have a hard time finding a theater near you that will be playing "Red Stone" unless you live in a major metropolitan area, so the VOD option is probably your best bet. It'll probably be cheaper too. 
What is Red Stone?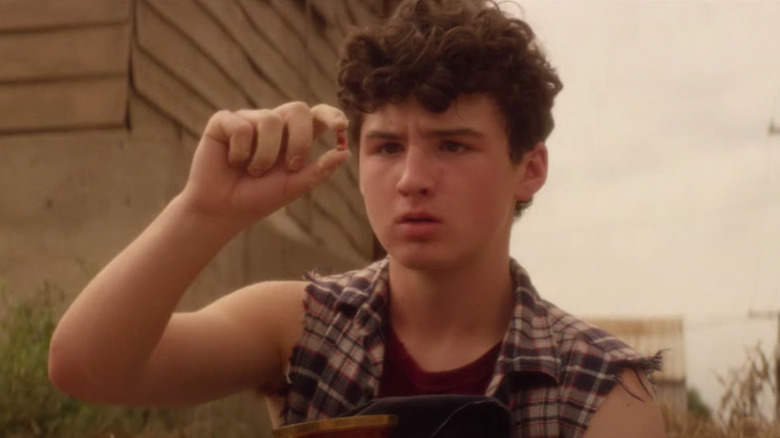 Cinedigm
"Red Stone" is a new action thriller that follows Neal McDonough as a dangerous hitman trying to track down a teen who not only witnessed his older brother's murder, but he's inadvertently come into possession of a valuable gem that a Southern crime lord desperately wants back at any cost. But the hitman may have a change of heart when he realizes the kind of people he's working for.
When the film was picked up by Cinedigm, Vice President of Acquisitions, Melody Fowler, said:
"Derek Presley and team have crafted a taut, modern-day western thriller that takes cinematic advantage of its desolate, small town Texas setting. Neal McDonough effectively conveys the pain of his tormented hitman, while Michael Cudlitz exudes menace as the local crime boss. Red Stone succeeds not only as an exciting genre film with scenes that brim with hair-trigger tension and the constant threat of violence, but also as a compelling character-driven story exploring the price of redemption."
There's already a sequel in the works called "Boon," featuring Neal McDonough's hitman character in the titular role.
Red Stone Cast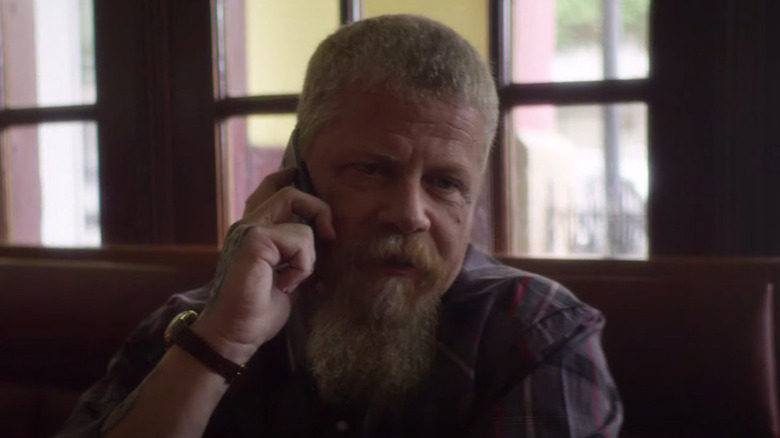 Cinedigm
Neal McDonough ("Captain America: The First Avenger") stars in "Red Stone" as the hitman called Boon. Dash Melrose plays the teen who has become his target, and Michael Cudlitz ("The Walking Dead") plays the ruthless crime lord out for blood.
Mike Dopud (X-Men: Days of Future Past), Dominic Scott Kay (Pirates of the Caribbean: At World's End), Billy Blair (Alita: Battle Angel) and Jason Douglas (The Walking Dead) round out the cast in supporting roles.
Red Stone Director, Writer, and More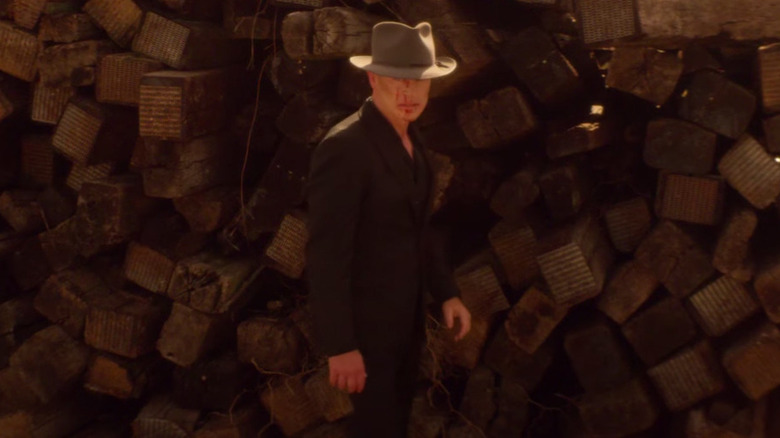 Cinedigm
"Red Stone" is written and directed by Derek Presley, who previously wrote and directed "Whitetail" and "Cronus." Producing the film are Robert Johnson, Jason Starne, and Austin Williams. Executive producers are Dwayne Williams and Alex Blackmon.
Red Stone Trailer and Synopsis
Here's the official synopsis for "Red Stone" from Cinedigm:
In Red Stone, a dangerous hitman (Neal McDonough) is tasked with hunting down a teenager (Dash Melrose) who witnessed the murder of his older brother at the hands of a ruthless Southern crime lord (Michael Cudlitz). The hired gun must track down the boy before either the rival henchmen or the F.B.I. find him first. As the hours tick down, the hitman begins to question his deadly ways and must choose which side he belongs to.