Superhero Bits: Black Adam Photos Leaked, Stick Around For A What If...? Finale Credits Scene & More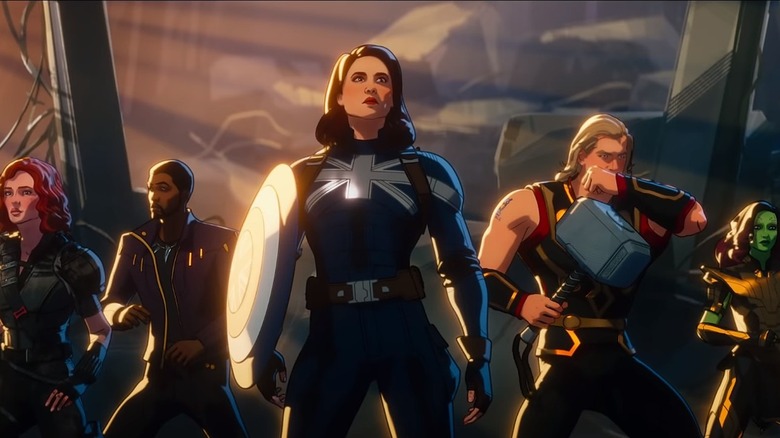 Marvel Studios
(Superhero Bits is a collection of stories, updates, and videos about anything and everything inspired by the comics of Marvel, DC, and more. For comic book movies, TV shows, merchandise, events, and whatever catches our eye, this is the place to find anything that falls through the cracks.)
In this edition of Superhero Bits:
"Venom 2" makes bank in Russia
Jay Garrick is back for more on "The Flash"
"Supergirl" and "Stargirl" get new promos
The "What If...?" finale teases the next season
Wonder Woman Gets a DC FanDome Funko Pop
DC FanDome is just around the corner. Aside from bringing us lots of trailers, like a new one for "The Batman," we are going to get a lot of new merch. Like this Wonder Woman Funko POP! figure, which is nice and sparkly. The vinyl figure is now available for pre-order over at this link.
Supergirl Season 6: Hope for Tomorrow
Here's the official promo for the 15th episode of the sixth and final season of "Supergirl" on The CW:
Supergirl (Melissa Benoist) continues to fight Nyxly (Peta Sergeant) for the remaining totems, but after Nyxly kidnaps William (Staz Nair), Supergirl realizes she needs to take a more proactive stance to keep National City safe. Meanwhile, Alex (Chyler Leigh) faces the biggest challenge of her life.
The episode was directed by Tawnia McKiernan and was written by Emilio Ortega Aldrich and Nicki Holcomb.
Jay Garrick Will Return in The Flash Season 8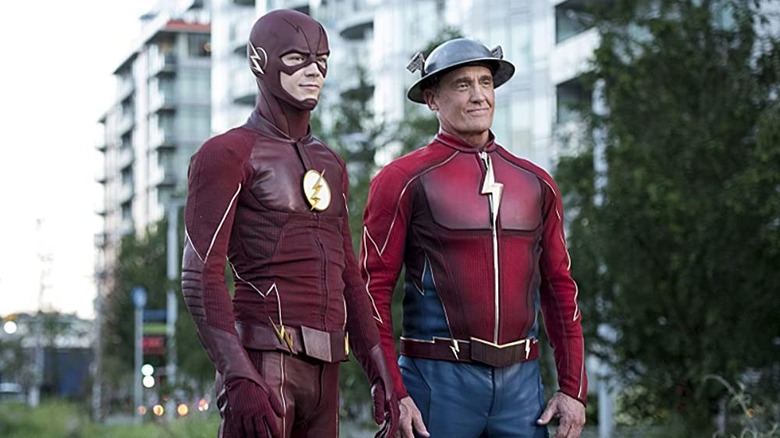 The CW
We haven't seen the last of John Wesley Shipp in the ArrowVerse. In a recent interview with Comic Book Resources, the actor confirmed that he'll be back in "The Flash" season 8. Shipp said, "I can tell you that I will be going back in about a week and a half to shoot more Flash." So fans of having multiple speedsters running around alongside Barry Allen will be happy.
HBO Max Calls The Snyder Cut a Global Phenomenon
"Zack Snyder's Justice League," more commonly known as the Snyder Cut, was released on HBO Max earlier this year. This was the result of years of demand from sections of the fanbase that wanted to see Snyder's original vision realized. Now, in a new European launch video for HBO Max, the movie is referred to as a "global phenomenon." As we can see in the tweet above, it has once again renewed the call by certain fans to #RestoreTheSnyderverse. The idea is that fans want Warner Bros. to revert back to Snyder's vision for the DCEU. However, the studio has moved on, and unless something radical changes, that's the end of that.
Stargirl Season 2: Summer School: Chapter 10
Here's the official promo for the 10th episode of the second season of "Stargirl" on The CW, plus the episode synopsis:
Courtney (Brec Bassinger) is left devastated after discovering a dark secret that Pat (Luke Wilson) has kept hidden from her. However, when they learn that Jennie (guest star Ysa Penarejo) may be able to help in their plan to stop Eclipso (Nick Tarabay), they're forced to put their issues aside as they set out on a road trip to find her. Meanwhile, Beth (Anjelika Washington) makes a shocking discovery about The Shade (guest star Jonathan Cake). Amy Smart, Trae Romano, and Cameron Gellman also star.
Sheelin Choksey directed the episode, which was written by Taylor Steitz.
Venom: Let There Be Carnage is a Big Hit In Russia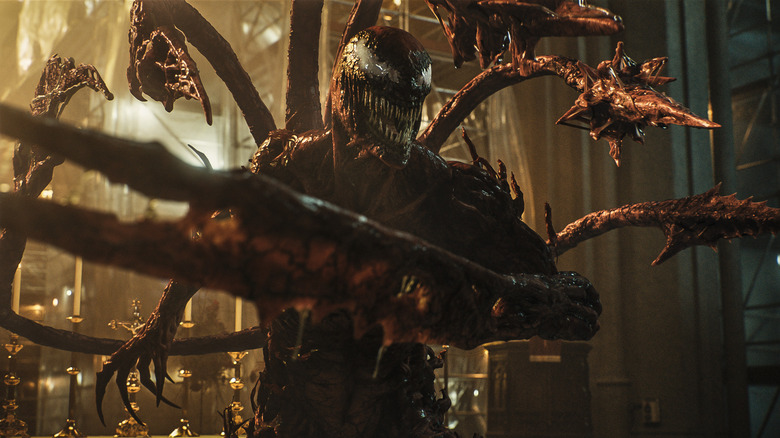 Sony Pictures
As reported by ComicBook.com, Russians turned out in droves to see "Venom: Let There Be Carnage" — as did a whole lot of people in North America this past weekend. In Russia, the sequel earned $13.8 million on its opening night, setting a new pandemic-era record in the country. The previous record was set recently by "Dune," which opened there recently ahead of its anticipated rollout in the U.S. this month. Sony has a hit on its hands, that much is certain. 
The Black Adam Suit Revealed In Leaked Photos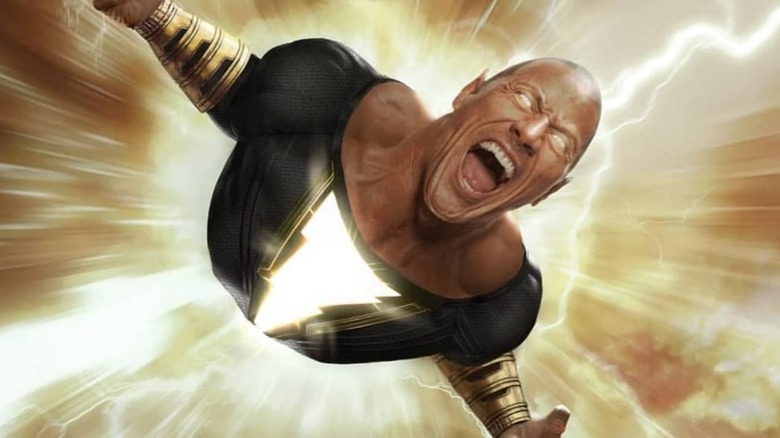 Warner Bros.
While we haven't seen an official look at Dwayne "The Rock" Johnson suited up for the upcoming "Black Adam" movie, at least not forward-facing or in color, some images of the suit have made their way online, as noted by ComicBook.com. The leaked behind-the-scenes photos of both the Black Adam suit and Hawkman helmet have been making the rounds online, though they have been getting pulled left and right as Warner Bros. clearly didn't want them getting out. They also probably don't offer a great idea as to what they will look like after all of the VFX are done in the actual movie. For that, we'll have to wait a little longer. Perhaps we'll get a peek at DC FanDome next weekend?
Injustice Movie Gets a Motion Poster
DC's animated "Injustice" movie will be here in less than two weeks. Based on the popular video games of the same name, the R-rated adaptation will be arriving on Blu-ray and digital on October 19. To hype up the release, DC released a motion poster, which you can check out above. It is the same image that is being used for the Blu-ray/DVD cover art. If anything, it serves as a reminder that this will be here soon enough for fans to enjoy.
The What If...? Finale is Here, With a Post-Credits Scene
Lastly, today brings the "What If...?" season 1 finale to Disney+. While we won't go into spoiler territory here, we are bringing a little PSA, letting fans know that they should stick around during the credits, as the episode features a post-credits scene. These are a staple of the MCU, but it marks a first for this particular show. It will surely leave room for much speculation and discussion to come for the second season.