Swan Song: Release Date, Cast, And More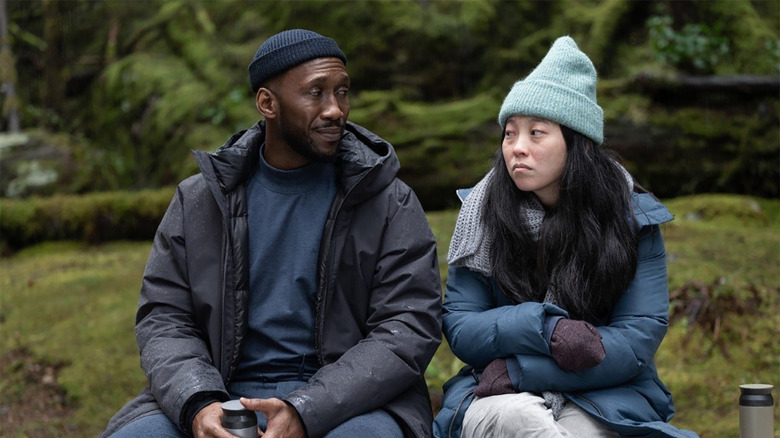 Apple TV+
(Welcome to ...And More, our no-frills, zero B.S. guide to when and where you can watch upcoming movies and shows, and everything else you could possibly stand to know.)
Apple TV+ may not be as acclaimed or popular as fellow streamers like Netflix, Hulu, or Disney+, but they've still got an impressive line-up of talent producing original movies and TV shows that are exclusive to their small but growing library. "Swan Song" will be one of the new movies coming to Apple TV+ this winter, and the drama boasts an intriguing genre-bending premise and an impressive cast that includes Mahershala Ali ("Moonlight"), Glenn Close ("The Wife"), Naomie Harris ("Skyfall"), and Awkwafina ("Crazy Rich Asians"). Find out when you can see "Swan Song" and everything else we know about the movie below.
Swan Song Release Date and Where You Can Watch It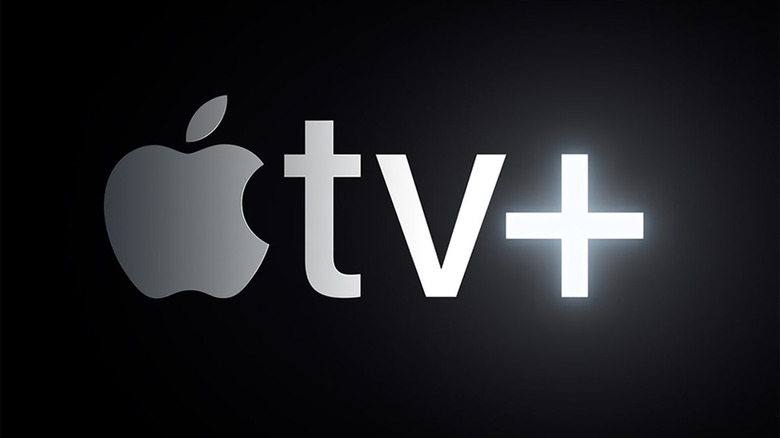 Apple TV+
"Swan Song" is currently slated to be released simultaneously in theaters and globally on Apple TV+ starting on December 17, 2021. That means Apple is likely hoping the movie will be up for some awards when the time comes, but they're not necessarily counting on it being a big box office drawn, so they want it streaming at the same time to give as many people as possible a chance to see it.
What is Swan Song?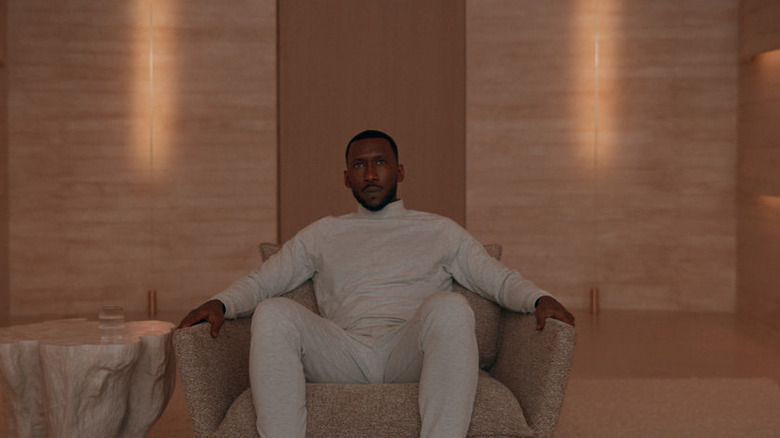 Apple TV+
Here's the official synopsis for "Swan Song" from Apple TV+:
Set in the near future, "Swan Song" is a powerful, emotional journey told through the eyes of Cameron (Mahershala Ali), a loving husband and father diagnosed with a terminal illness who is presented with an alternative solution by his doctor (Glenn Close) to shield his family from grief. As Cam grapples with whether or not to alter his family's fate, he learns more about life and love than he ever imagined. "Swan Song" explores how far we will go, and how much we're willing to sacrifice, to make a happier life for the people we love.
Based on the image above, we're wondering if there's some kind of sci-fi angle here mixed with an "It's a Wonderful Life" kind of scenario. But instead of imagining what life would be like without Cameron, the movie may have come up with a way for him to somehow live on with his family, even after he succumbs to this terminal illness. That's purely speculation on our part, but the film has been described as "genre-bending," so there's definitely something else at play here that isn't being explained outright.
Swan Song Cast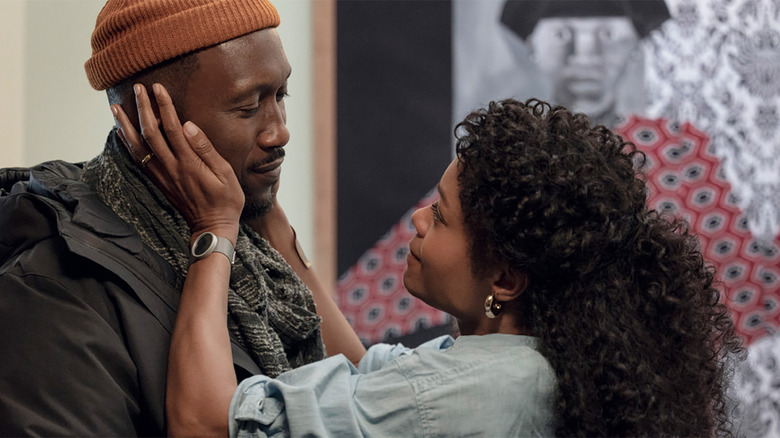 Apple TV+
"Swan Song" stars Mahershala Ali, the Oscar-winning star of "Moonlight" and "Green Book," and he also serves as a producer on the film. Oscar nominee Glenn Close also stars in the film as Cameron's doctor. The film also features the Oscar-nominated Naomie Harris, who also appeared in "Moonlight" and co-starred in "Skyfall." Finally, we have Golden Globe winner Awkwafina and Golden Globe winner Adam Beach rounding out the ensemble cast. 
Swan Song Director, Writer, and More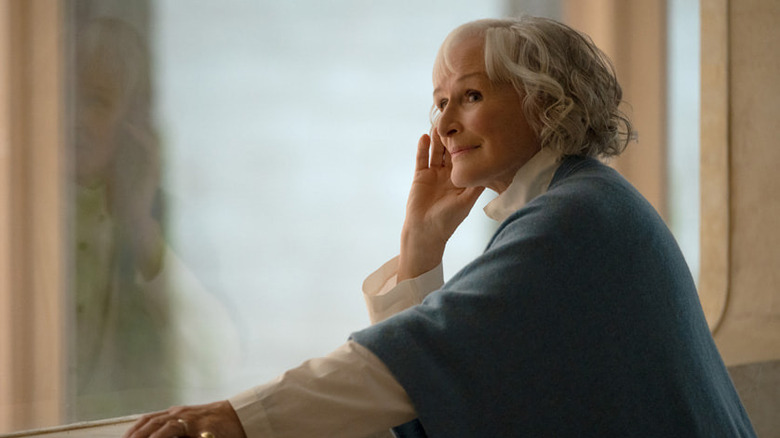 Apple TV+
"Swan Song" is directed by Benjamin Cleary, who won the Oscar for Best Live-Action Short Film back in 2016 with his film "Stutterer." This will be his feature directorial debut, working from a script that he wrote himself. 
Producing the film is Adam Shulman ("Defending Jacob") and Jacob Perlin ("The Amazing Jonathan Documentary") for Anonymous Content. Jonathan King ("Stillwater") is also producing for Concordia Studio. Rebecca Bourke is also credited as a producer, and Mahershala Ali will be producing with Mimi Valdés ("Hidden Figures") through their Know Wonder production banner.