Cobra Kai Star Tanner Buchanan Wants To Play Robin Alongside Robert Pattinson's Batman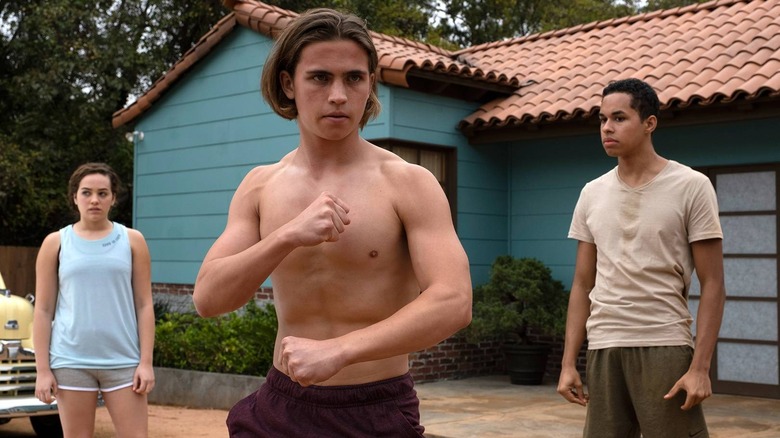 Netflix
Between "Cobra Kai" and "He's All That," Tanner Buchanan is solidifying his place in the next class of Hollywood heartthrobs, but he's got his eyes on something much bigger. After his "Cobra Kai" co-star Xolo Maridueña was announced as Blue Beetle for the upcoming HBO Max film based on the character, Buchanan is also making a play to join the DC Extended Universe.
In an interview with Marc Malkin on the Just for Variety podcast back in August, Buchanan announced that his new goal is to play Robin alongside Robert Pattinson's Batman. "Ever since I found out Robert Pattinson was playing Batman, he's one of my favorite actors, I was like I need to play his Robin," he said. "That is my role. I need that one so badly."
Who is Tanner Buchanan?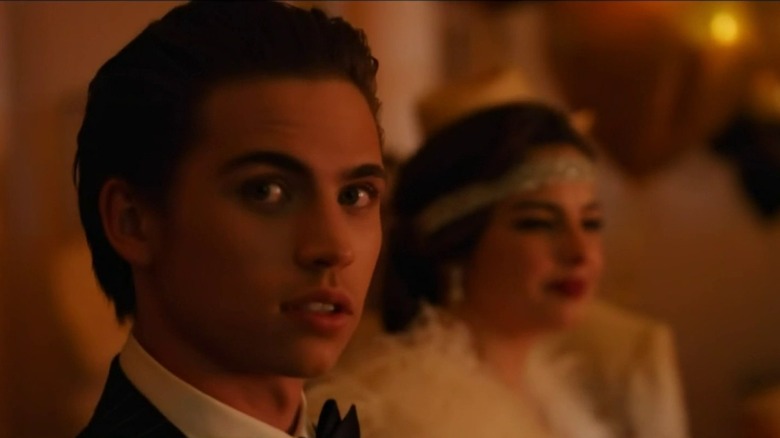 Netflix
The 22-year-old Ohio native spent his youth performing in made-for-TV movies and one-off spots on television, but his major breakthrough happened during a six-episode run of "The Fosters" which led to roles on "Designated Survivor," "Game Shakers," and then a leading role on "Cobra Kai." Buchanan studied Taekwondo as a pre-teen but unfortunately had to quit just shy of earning his black belt due to his hectic acting schedule. Before booking "Cobra Kai," he began training Muay Thai, which means the dude knows how to fight.
Most recently, Buchanan appeared as the leading man in the Netflix movie "He's All That," a modernized remake of the 1999 classic, "She's All That." In it, Buchanan plays an oh-so-edgy film bro who loathes his shallow classmates but finds himself falling for teen influencer Padgett (TikTok's Addison Rae) who helps him come out of his shell and embrace what makes him special. He also gets a chance to show off his martial arts background by whooping the ass of the single douchiest character ever committed to screen.
A superhero role feels inevitable for someone with a legitimate background in martial arts and conventionally classic good looks, but Buchanan is gunning to be Batman's right-hand man.
Why Robin?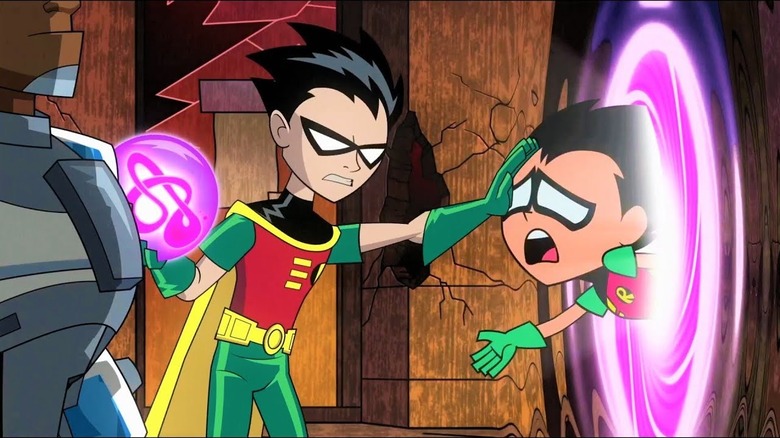 Cartoon Network
Buchanan noted on the podcast that he grew up watching the "Teen Titans" series which features Robin (Scott Menville) as the major protagonist. He also spoke with CinemaBlend about the role continuing his desire to work with Pattinson's Batman specifically by saying, "I really want to play Robin to Robert Pattinson's Batman. I'm very specific about what I want to do with that and then maybe go on to play Nightwing. I'll go down a deep hole if I keep talking about superheroes, so I'll leave it at that."
He also noted on the Just for Variety podcast that he's open to playing Robin in any of his forms, including his canonical bisexuality as seen in the August issue of "Batman: Urban Legends." He said, "If I have the opportunity to represent something like that, that's incredible." He continued, "If they're willing to write it, then you know what? Of course I'm going to play it."
Matt Reeves' "The Batman" is due out in theaters March 4, 2022, and Cobra Kai Season 4 is due December 31, 2021.