First Resident Evil: Welcome To Raccoon City Footage Revealed, Trailer Coming Tomorrow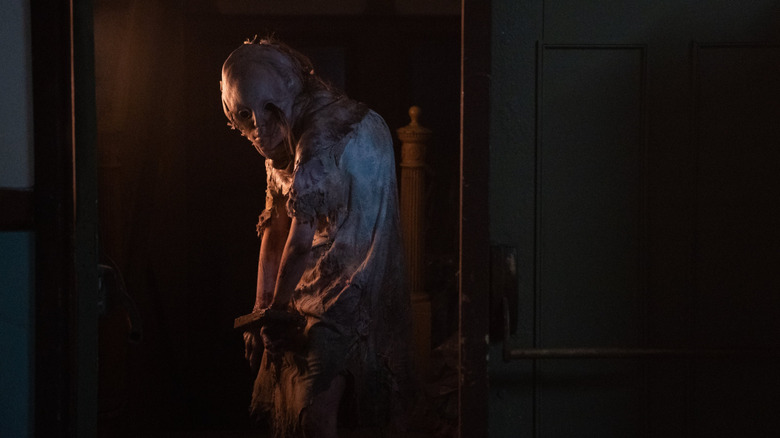 Sony Pictures
Today brings us the first taste of footage from the upcoming "Resident Evil: Welcome to Raccoon City." But that's not all, as Sony Pictures has confirmed that the first full-length trailer will be upon us tomorrow in anticipation of the movie's release in theaters next month. Let's have a look-see at the tiny teaser, shall we?
Resident Evil: Welcome to Raccoon City Teaser
As we can see, this is very much just a marketing to device to build some hype and awareness for the actual trailer. Though we do get a few brief glimpses of what's to come, including some things that should look familiar to fans of the "Resident Evil" video games. Perhaps — and let's not get too ahead of ourselves just yet — we're going to get a more faithful adaptation than what has come before. One can only hope.
Since we don't have a full trailer yet, here's the movie's synopsis, to give an idea of what we're in for:
Returning to the origins of the massively popular RESIDENT EVIL franchise, fan and filmmaker Johannes Roberts brings the games to life for a whole new generation of fans. In RESIDENT EVIL: WELCOME TO RACCOON CITY, once the booming home of pharmaceutical giant Umbrella Corporation, Raccoon City is now a dying Midwestern town. The company's exodus left the city a wasteland...with great evil brewing below the surface. When that evil is unleashed, a group of survivors must work together to uncover the truth behind Umbrella and make it through the night.
To add to that, the movie is going to be set in the '90s, which is when the games were first being released. So that should add a new dimension to the franchise. Hopefully a welcome one. And yes, it will be rated R.
It's Time for a Reboot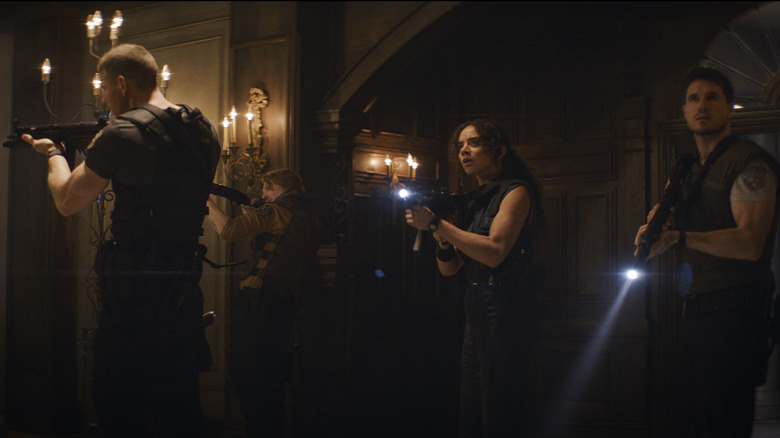 Sony Pictures
The original "Resident Evil" movies were unbelievably successful by video game movie standards. Across six entries from 2002 to 2017, the films earned more than $1.2 billion worldwide, ranking as the biggest video game movie franchise in history. It's no wonder the studio only waited a few years to hit the reboot button.
Beyond that, Netflix is also working on a live-action "Resident Evil" series. Coupled with the recent release of the video game "Resident Evil: Village," it's a good time to be a fan of the franchise.
Johannes Roberts ("47 Meters Down") wrote and directed the new movie. The cast includes Kaya Scodelario, Hannah John-Kamen, Robbie Amell, Tom Hopper, Avan Jogia, Donal Logue, and Neal McDonough. Keep your eyes peeled as we'll be sure to bring the trailer your way as soon as it drops tomorrow.
"Resident Evil: Welcome to Raccoon City" is set to hit theaters on November 24, 2021.