Paranormal Activity: Next Of Kin Trailer: Horror Takes A Trip To Amish Country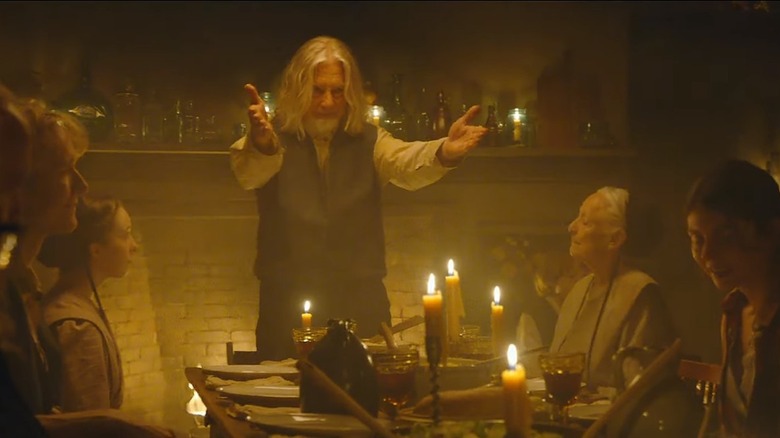 Paramount+
Today brings a brand new trailer for "Paranormal Activity: Next of Kin." This is the first entry to come around in the found-footage series in some time, but no horror franchise is ever truly dead in Hollywood. And with Paramount+ in need of eye-catching content to attract subscribers, the stars finally aligned. As such, we're getting a seventh "Paranormal Activity" movie this year — just in time for Halloween. Check out the trailer below.
Paranormal Activity: Next of Kin Trailer
This time the "Paranormal Activity" is going down in Amish country — and it doesn't waste any time getting creepy AF. The trailer for "Paranormal Activity: Next of Kin" looks polished, unnerving, and like the filmmakers actually had something to say, beyond simply making another entry in a cash cow horror franchise because money. It certainly gives us more to chew on than the previous, brief teaser trailer. Color me intrigued, dear reader.
To offer some more context, here is the movie's official synopsis.
In "Paranormal Activity: Next of Kin," a documentary filmmaker follows Margot (Emily Bader) as she heads to a secluded Amish community, in the hopes of meeting and learning about her long-lost mother and extended family. Following a string of strange occurrences and discoveries, she soon realizes this community that welcomed them into their home might be hiding something sinister...
To add a little something extra to the mix, Paramount+ is also set to release a documentary on the franchise on the same day. "Unknown Dimension: The Story of Paranormal Activity," will (per the studio) "provide fans a deep dive into the making of the 'Paranormal Activity' films with interviews, never-before-seen footage, and more."
When Last We Left Our Demons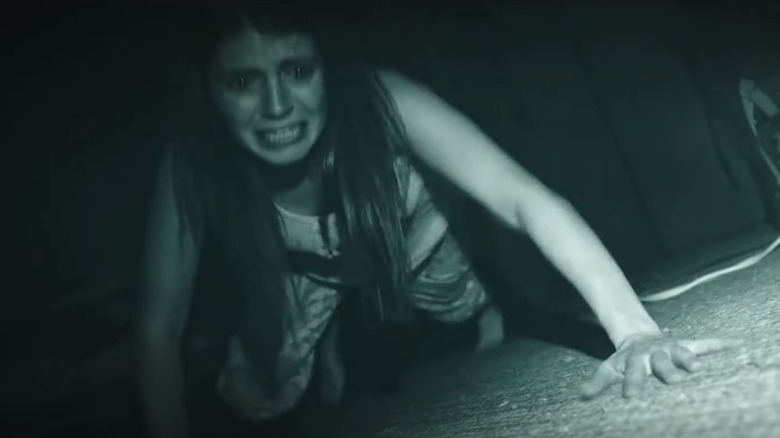 Paramount+
The last time this series graced our screens was 2015's "Paranormal Activity: The Ghost Dimension." It was not exactly considered a high watermark for the franchise, and the studio put it to bed for some time. But considering the movies have collectively earned just shy of $900 million, working from tiny budgets, there was virtually no way this thing was going to stay dead forever. It is interesting that Paramount has opted for a streaming release, rather than chasing those ever-elusive box office dollars. Such is the way of the future.
William Eubank ("Underwater") directed "Paranormal Activity: Next of Kin," with Christopher Landon penning the screenplay. Landon is no stranger to the franchise, as he previously wrote four of the sequels starting with "Paranormal Activity 2." The cast includes Emily Bader, Roland Buck III, Dan Lippert, and Henry Ayers-Brown.
"Paranormal Activity: Next of Kin" arrives on Paramount+ on Friday, October 29.