William Friedkin Admits The Famous French Connection Car Chase 'Put People's Lives In Danger'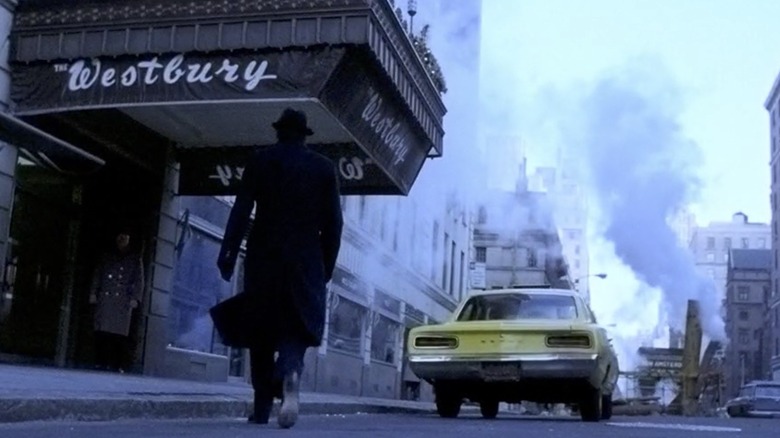 Twentieth Century Fox
This week marks the 50th anniversary of director William Friedkin's 1971 crime thriller "The French Connection." It is considered to be one of the best films ever made and won multiple Oscars including Best Picture, Best Actor (Gene Hackman), Best Director, Best Film Editing, and Best Adapted Screenplay (Ernest Tidyman). The story follows NYPD detectives Jimmy "Popeye" Doyle (Hackman) and Buddy "Cloudy" Russo (Roy Scheider) in pursuit of a wealthy French heroin smuggler named Alain "Frog One" Charnier (played by Fernando Rey). In an interview with The New York Post, Hackman and Friedkin detail the iconic guerrilla filmmaking and the car chase scene that proved to be even more dangerous than expected.
The legendary car chase took place in Bensonhurst, Brooklyn, and spanned 26 blocks. It involves Popeye commandeering a civilian's car (a 1971 Pontiac LeMans) and then chaotically chasing after a hitman who is escaping on an elevated train. The train eventually hits a stop, but due to its high speed, it collides with the train ahead of it. 
Let's revisit this beauty:
Pedal to the Metal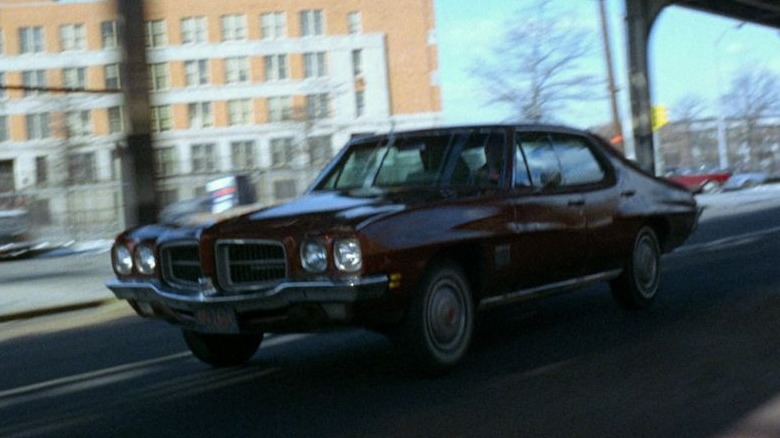 Twentieth Century Fox
One has to appreciate (and marvel at) the risky art of guerrilla filmmaking back in the '70s. 
Friedkin explained: 
"I was like Captain Ahab pursuing the whale. [I had] a supreme confidence, a kind of sleepwalker's assurance. As successful as the film was, I wouldn't do that now. I had put people's lives in danger." 
While Friedkin did obtain permits to shoot on the train (for the price of $40,000 and a random one-way ticket to Jamaica), the entirety of the car chase was shot illegally. When the director asked the city official why he wanted a one-way ticket, he allegedly responded "If I give you permission to do this, I will be fired." Friedkin himself stepped in so the cameramen, who all had families, didn't have to put their lives on the line. Camera operator Enrique Bravo shot stuntman Bill Hickman weaving through the underpass using three cameras, all hooked up to the Pontiac because they couldn't afford a camera car. 
Another strategic moment of the car chase scene was when Friedkin recalls telling Jurgensen: 
"In about 45 minutes I'm going to be ready to shoot a traffic jam on the Brooklyn Bridge, and he said 'I understand'" before getting various off-duty policemen to drive onto the bridge, stop, and create the traffic jam seen in the film. When a police helicopter came over to investigate, Jurgensen simply showed his badge. They were furious, but they disappeared. I would not do anything like that today." 
Compared to all of the legalities on set today, it's pretty shocking that no one was injured during this take. Friedkin stated, "It was only by the grace of God that nobody was hurt or injured in any way — or died because of that".
The Need for Speed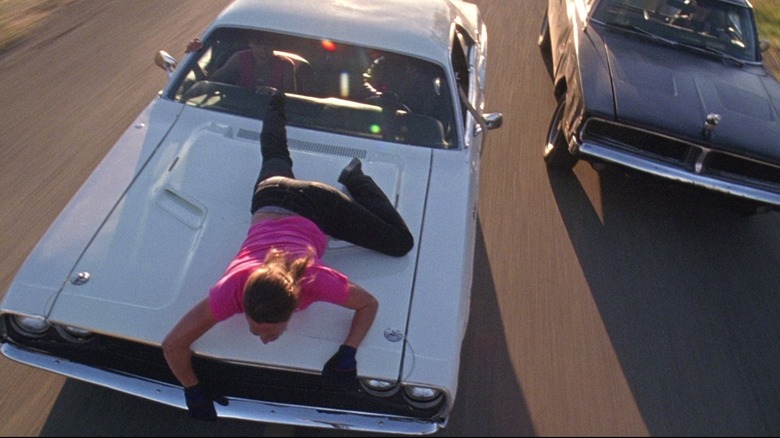 Dimension Films
Despite the intricate art form and its risky outcomes, stunt performances are extremely undervalued in film. After almost a century of Oscars, the Academy still does not recognize the best stunt performances with their own category. Stunt work is a crucial part of movie magic and entertainment that fills theater seats. 
In the days of guerrilla filmmaking, Friedkin was not alone in his maverick techniques. Writer/director Larry Cohen was a king of the renegade style with such B-movie titles like "God Told Me To," "The Stuff," and "Black Caesar." 
These days, CGI can bleed into the realm of stunt work, and there are a lot more stipulations on set safety than several decades ago. However, there are still some fantastic films that not only incorporate great stunt work and car chases but showcase the craft in the plot. This is evident with such gems as Nicolas Winding Refn's film "Drive" with Darrin Prescott who served as the stunt coordinator. Prescott also served in this role for Edgar Wright's "Baby Driver." 
Quentin Tarantino appreciates the world of stunt work enough to write characters like Stunt Man Mike in "Death Proof" (with stunt coordinator and regular collaborator Jeff Dashnaw), a movie that also features one of the best modern car chase scenes to date. In "Once Upon A Time in Hollywood," he highlighted the undervalued and underpaid position with his character Cliff Booth, and works regularly with badass stunt woman Zoë Bell, even giving Bell her own role in the aforementioned "Death Proof" back in 2007. 
And I can't leave out my beloved "Nightcrawler," another film with some amazing camera and stunt work. 
So, if you're revisiting "The French Connection" for its anniversary this year, seek out these other movies and stunt professionals, because what they do and what they put themselves through for our entertainment needs to be recognized.