Robin Robin: Release Date, Cast, And More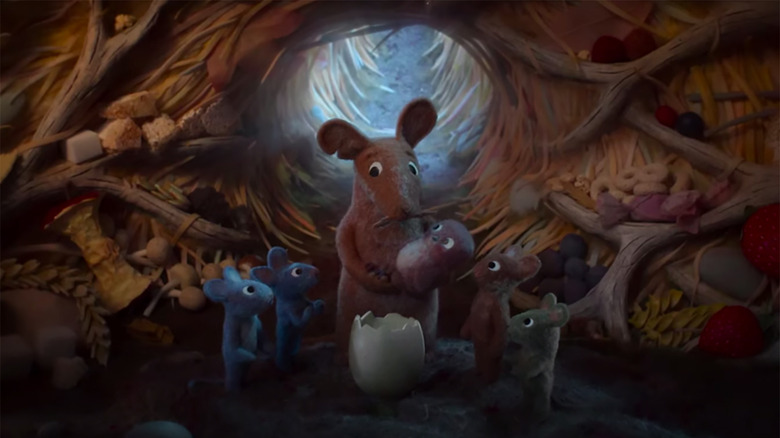 Netflix
(Welcome to ...And More, our no-frills, zero B.S. guide to when and where you can watch upcoming movies and shows, and everything else you could possibly stand to know.)
Aardman Animation is one of the few studios still churning out feature length, stop-motion animated movies. Though we won't be seeing a new film from them in theaters this year, they have a musical holiday special that will be arriving on Netflix just in time for Thanksgiving. "Robin Robin" will tell the story of a young robin who ends up being raised by mice. As she tries to prove how good of a mouse she can be, she may end up learning what she really is. 
Robin Robin Release Date and Where You Can Watch It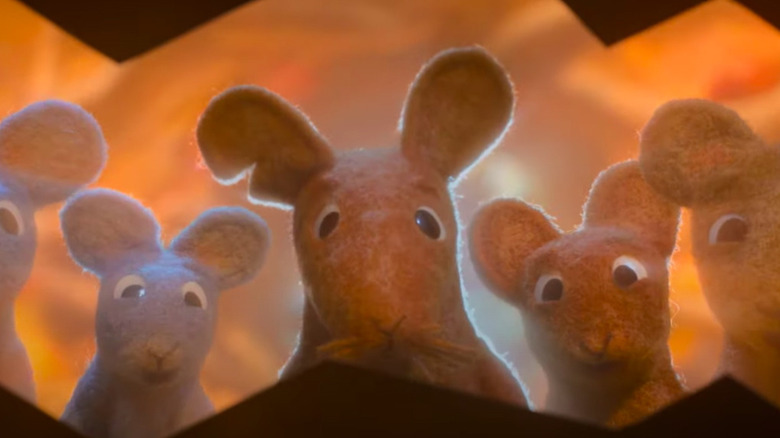 Netflix
"Robin Robin" is just around the corner. Netflix is hoping to have families gathering around the television with this musical holiday special by releasing it in their streaming library on November 24, 2021, the day before Thanksgiving in the United States. But this is bound to be a hit around the world, especially across the pond where Aardman Animation is even more popular.
What is Robin Robin?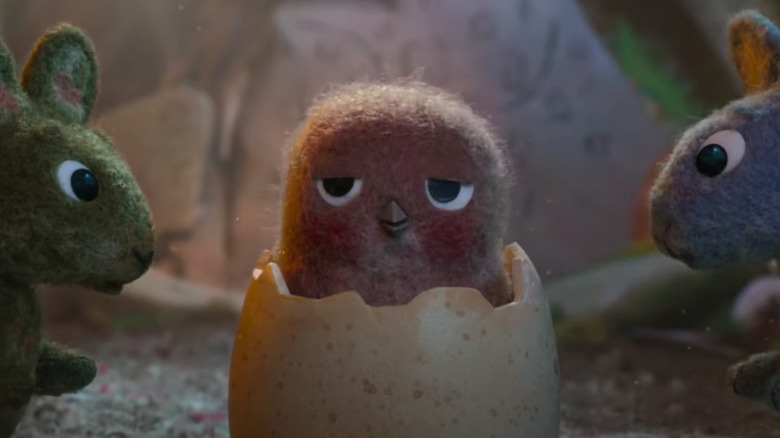 Netflix
"Robin Robin" is a new stop-motion animated holiday special that tells a story with touches of "The Jungle Book," focusing on a robin named Robin who is hatched in a dumpster after her egg somehow finds its way out of the nest. But the mice who found her are happy to take her in and make her one of their own as best they can. Since she's a bird, it's not easy to fit in with the rodent family. Robin sings frequently and can be quite loud, but she's also extremely competitive and feels like she has something to prove. So she decides to set off on a big heist to show that she's just as sneaky as her adoptive family. But what happens when she learns that she's not a mouse at all? 
Unlike Aardman Animation's previous efforts, this film won't be using clay or plasticine as the primary material for the stop-motion animation. Instead, they've opted to use felt puppets and materials with a variety of textures that make it feel like something akin to "The Fantastic Mr. Fox," adding a rustic, seasonal feel to the proceedings.
Robin Robin Cast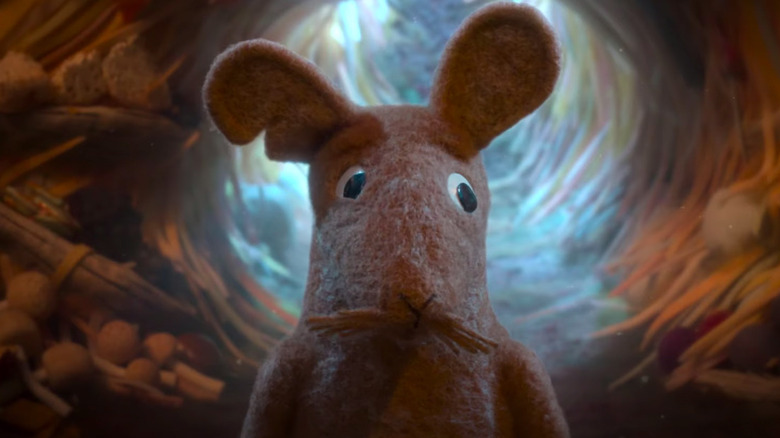 Netflix
"Robin Robin" has Bronte Carmichael (of Disney's "Christopher Robin") voicing the lead character of Robin. Adeel Akhtar will lend his voice to Dad Mouse, who also has to contend with a pair of twins named Flynn and Flynn (it's not clear who is voicing them), and the youngest mouse sibling Dink, voiced by newcomer Amira Macey-Michael. 
Meanwhile, Richard E. Grant will mentor the young bird as Magpie, an obsessive collector of shiny stuff who takes Robin under his wing, literally and figuratively. We also have Gillian Anderson as the villain Cat, and we can all probably guess what kind of animal that character will be, which is bad news for Robin and the mice in our story.
Robin Robin Director, Writer, and More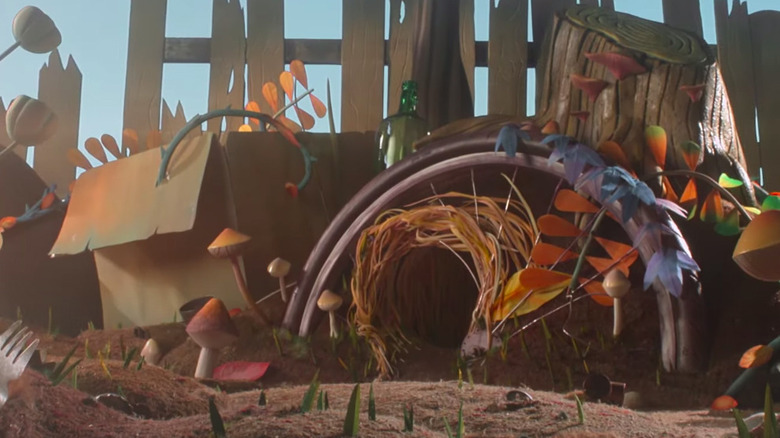 Netflix
"Robin Robin" is directed by Dan Ojari and Mikey Please, who previously teamed up on the animated short "Alan, the Infinite." The two directors also co-wrote the story with Sam Morrison, who previously wrote "Shaun the Sheep: Adventures from Mossy Bottom" and over four dozen episodes of "Peppa Pig."
Robin Robin Trailer and Synopsis
Here's the official synopsis for "Robin Robin" from Aardman Animation: 
When her egg fortuitously rolls into a rubbish dump, Robin is raised by a loving family of burglar mice. As she grows up, her differences become more apparent. Robin sets off on the heist to end all heists to prove to her family that she can be a really good mouse – but ends up discovering who she really is.