Big Mouth Season 5: Release Date, Cast, And More
Netflix
(Welcome to ...And More, our no-frills, zero B.S. guide to when and where you can watch upcoming movies and shows, and everything else you could possibly stand to know.)
"Big Mouth" has helped to cement Netflix as a destination for animation in recent years. Debuting in 2017, the adult animated comedy has become a true favorite for both critics and viewers alike. The good news is, Netflix knows this and is prepared to give us a lot more from this universe in the years to come. The series has been renewed through season 6, with season 5 set to arrive later this year. Not only that, but a spin-off is in development as well. But fans only have to wait a little longer before new episodes are released for their binging pleasure. As such, we're here to provide all of the need-to-know info ahead of the show's return.
Here is everything you need to know about "Big Mouth" season 5.
Big Mouth Season 5 Release Date and Where You Can Watch It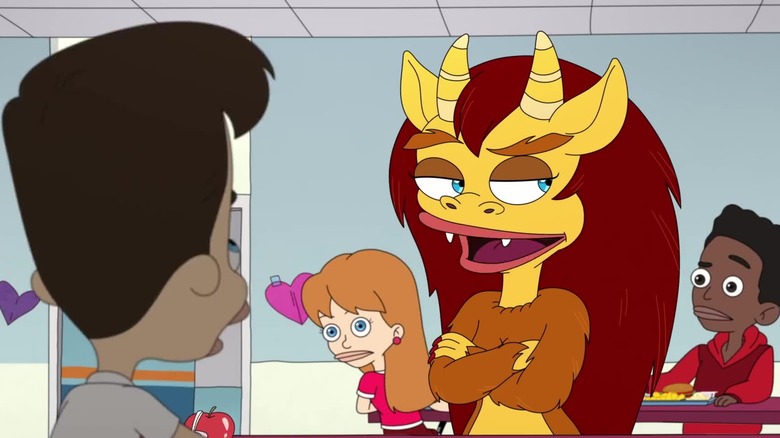 Netflix
"Big Mouth" season 5 is set to be released on Netflix on Friday, November 5, 2021. As is almost always the case with Netflix shows, it will be exclusively available on the streaming service. And, as is also the case most of the time, all 10 episodes of the new season will be available to stream at once, which is good news for those who prefer to binge.
What Is Big Mouth?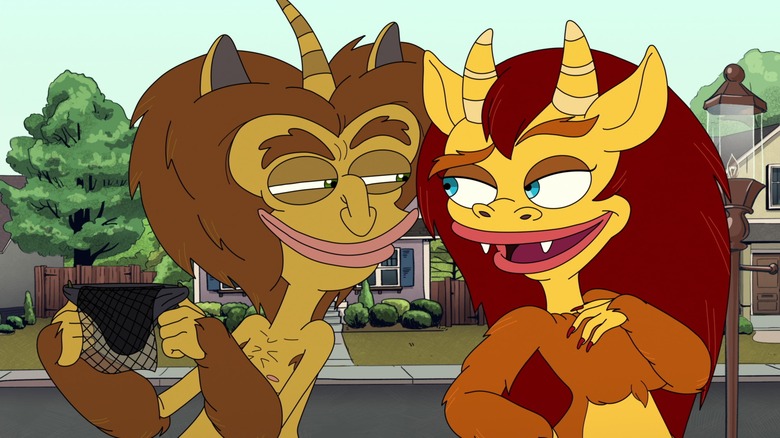 Netflix
"Big Mouth" is an animated comedy aimed at adult audiences entering its fifth season. The show premiered on Netflix in 2017 and comes from co-creators Nick Kroll ("The League") and Andrew Goldberg ("Family Guy"), who happen to be best friends in real life. Generally speaking, the show takes a humorous (and often crass) look at the nightmares associated with puberty and being a teenager.
Big Mouth Season 5 Showrunners, Crew, and More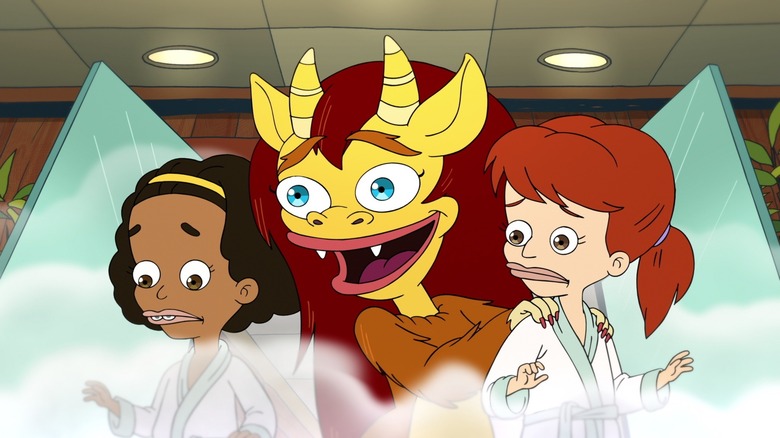 Netflix
Andrew Goldberg serves as showrunner and executive producer on "Big Mouth," in addition to co-creating the series. Nick Kroll, Mark Levin, and Jennifer Flackett also serve as executive producers. Goldberg, Kroll, Levin, and Flackett all serve as writers on the show as well, with Levin directing multiple episodes as well.
Big Mouth Season 5 Cast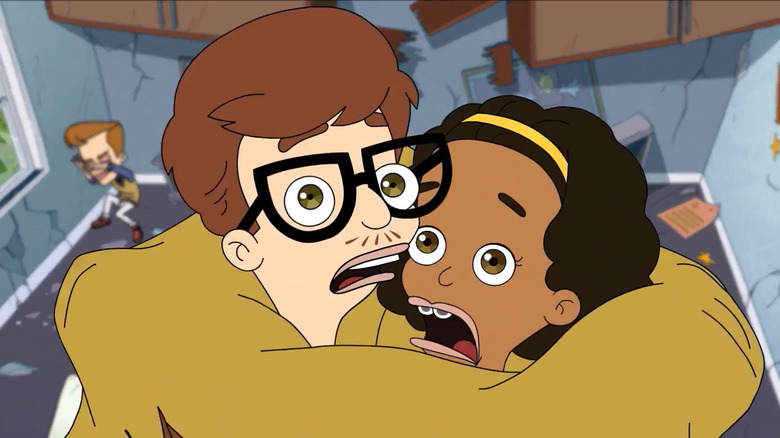 Netflix
The entire core cast of "Big Mouth" is expected to return for its fifth season. This includes Nick Kroll, John Mulaney, Jessi Klein, Jason Mantzoukas, Fred Armisen, Maya Rudolph, Jordan Peele, Andrew Rannells, and Richard Kind. Newcomers this season include Brandon Kyle Goodman, Keke Palmer, and Pamela Adlon. This is significant as Kyle, Palmer, and Adlon are also starring in "Human Resources," the upcoming "Big Mouth" spin-off series.
Big Mouth Season 5 Poster and Synopsis
We do not, as of this writing, have a trailer or official synopsis for "Big Mouth" season 5. We do know, however, that the show will tackle the theme of love and hate this season. The new batch of episodes will introduce the concept of lovebugs and hate worms, creatures that can shift between the two forms. Additionally, a poster for the new season has been revealed, which you can check out above.
Stay tuned as we'll be sure to keep you posted as further information comes our way. With the release date creeping up, a trailer, as well as a synopsis, should be revealed sooner rather than later.