The Morning Watch: Venom: Let There Be Carnage Easter Eggs, The Dying Art Of Title Sequences & More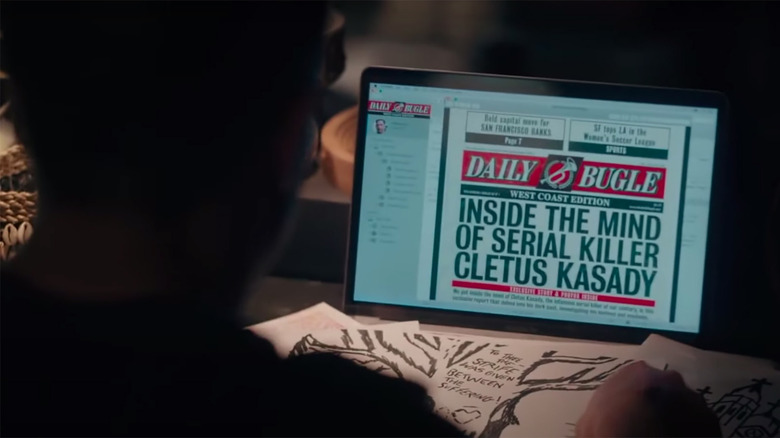 Sony Pictures
(The Morning Watch is a recurring feature that highlights a handful of noteworthy videos from around the web. They could be video essays, fan-made productions, featurettes, short films, hilarious sketches, or just anything that has to do with our favorite movies and TV shows.)
In this edition, see how many Easter eggs, comic book references, and possible Marvel Cinematic Universe connections you missed in "Venom: Let There Be Carnage." Plus, get a reminder about how under-appreciated opening title sequences in movies are today and why they need to make a comeback. And finally, see the unexpected consequences of Rey returning to Luke Skywalker's old home on Tatooine after "Star Wars: The Rise of Skywalker."
Venom: Let There Be Carnage Easter Eggs
First up, get a load of nearly seven dozen Easter eggs, comic book references and potential Marvel Cinematic Universe connections in "Venom: Let There Be Carnage," courtesy of ScreenCrush. There are plenty of allusions to "Maximum Carnage" from Marvel Comics, but the more intriguing details are those that appear to place the sequel in the MCU. Plus, there are references to "Macbeth" and Johnny Cash, just to name a couple of familiar pop culture elements. 
The Dying Art of Opening Title Sequences
Next, Patrick (H) Willems takes a deep dive into opening title sequences in movies. In recent years, these stylish openings have dwindled and almost disappeared. But as Martin Scorsese says, "I like credits. They promise something. Like posters, they promise something, ya know, because for me, credits sequences are sometimes more important than the movie, I don't know, because they present the picture a certain way." Find out why the opening title sequence needs to make a comeback and what makes them so great in the full video essay above.
The Inconvenient Return of Rey Skywalker
Let's be honest, the ending of "Star Wars: The Rise of Skywalker" didn't exactly give us the strongest conclusion to the new "Star Wars" trilogy. But as "Robot Chicken" illustrated in a recent sketch, it's actually a lot worse than you think. Rey's return to the Lars homestead on Tatooine actually turned out to be quite an inconvenience for the neighbors still living next door. We'll let you see what happens by watching the full sketch.