Daniel Craig Trades His License To Kill For A Star On The Hollywood Walk Of Fame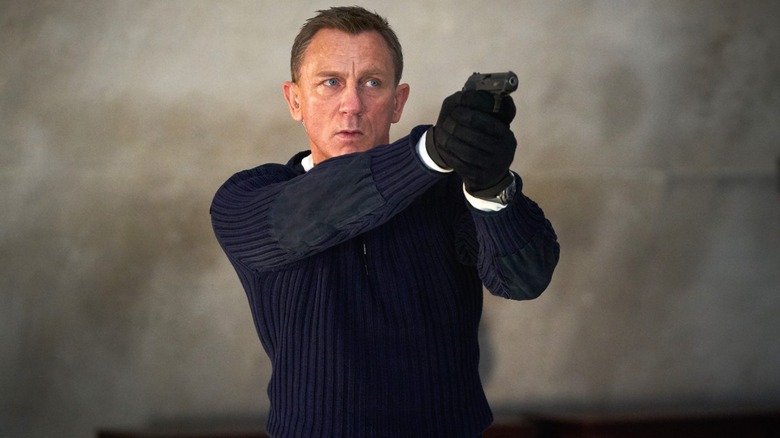 Eon Productions
It's been a full decade and a half since Daniel Craig first earned his 007 status as James Bond in "Casino Royale." Craig is retiring from the role this year with his final Bond outing in "No Time to Die." And, as you might expect from a snappy dresser in three-piece Tom Ford suits, it looks like the man is going out in style.
Craig will receive his own illustrious star on the Hollywood Walk of Fame in a ceremony on October 6, 2021. This news comes our way via Variety, which reports that Craig "will be the 2,704th star on the Walk of Fame, and the fourth James Bond actor to receive the honor after David Niven, Roger Moore, and Pierce Brosnan."
If you're a casual Bond fan wondering who the heck David Niven is, he starred in the original (loose) film adaptation of Ian Fleming's inaugural Bond novel, "Casino Royale," back in 1967. It's one of the few non-canonical Bond films, as it were, in that it was a spoof and did not come from Eon Productions, the company behind "No Time to Die" and twenty-four other Bond films before it. 
Frankly, I'm flabbergasted that the first Bond, the late Sean Connery, doesn't have his own star on the Walk of Fame. He's the only actor, in my mind, who could give Craig a run for his money in the eternal debate of, "Who's the best Bond?" Of course, Moore has his fans, too (my grandparents were among them), and Craig's star will have its home next to Moore's on the Walk at 7007 Hollywood Boulevard (a good address number).
Rami Malek Will Speak at the Ceremony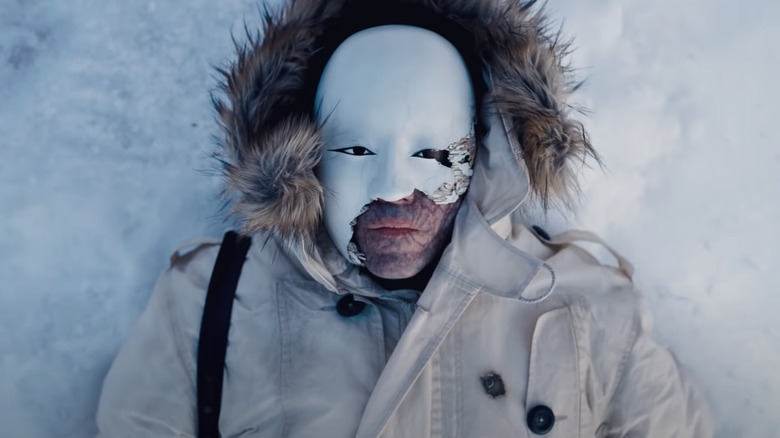 According to Variety, Rami Malek — who portrays the scarred, masked villain Lyutsifer Safin in "No Time to Die" — will be on hand at the dedication ceremony to deliver a few words on behalf of his co-star. Eon head honchos Barbara Broccoli and Michael G. Wilson will also be there as guest speakers.
Craig's 15-year run as Bond is bookended by "Casino Royale" and "No Time to Die." Since his tenure as the globe-trotting secret agent started back in 2006 we've seen him appear in those two films and three others in-between: "Quantum of Solace," "Skyfall," and "Spectre." That puts him two films shy of Connery and Moore, both of whom starred (appropriately) in seven 007 films. Yet it still gives Craig an edge over his immediate predecessor, Pierce Brosnan, who starred in four Bond films; and he's well ahead of Eon's two other shorter-lived Bonds, Timothy Dalton and George Lazenby.
Craig has made a name for himself in plenty of other good films, like "Knives Out," which has birthed a new non-Bond franchise for him with director Rian Johnson, and "Road to Perdition," which he made with one of his esteemed Bond directors, Sam Mendes, pre-2006. Needless to say, this star on the Hollywood Walk of Fame is well-deserved.
The Walk of Fame dedication ceremony for Craig is scheduled for 6:30 p.m. on Wednesday, October 6, 2021.