Olaf Presents: Release Date, Cast, And More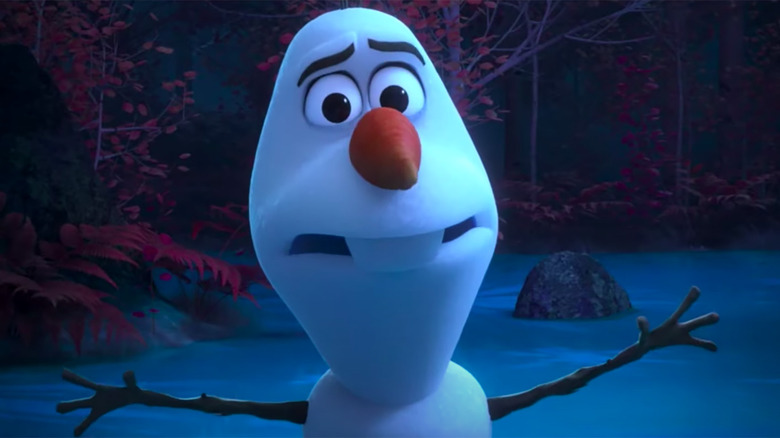 Disney
(Welcome to ...And More, our no-frills, zero B.S. guide to when and where you can watch upcoming movies and shows, and everything else you could possibly stand to know.)
As of now, we have no idea when or "Frozen III" might get off the ground. But that won't stop fans from getting an opportunity to head back to the kingdom of Arendelle to spend some more time with everybody's favorite naive little snowman. Olaf is getting his own animated series on Disney+ that will have him doing what he does best: telling stories. If you've seen "Frozen II," then you already know what to expect. For anyone else, we've got everything you need to know about "Olaf Presents" right here.
Olaf Presents Release Date and Where You Can Watch It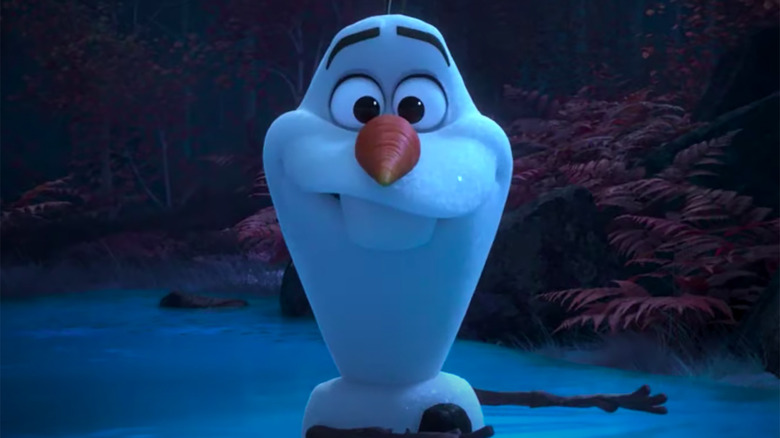 Disney
"Olaf Presents" has been set for release exclusively on Disney+ starting on November 12, 2021. That's also the same day The Walt Disney Company will be celebrating Disney+ Day, which will also see the arrival of the animated short "Frozen Fever" on the streaming service as well.
What is Olaf Presents?
"Olaf Presents" is a new animated short series coming to Disney+. Taking a cue from the above sequence from "Frozen II," the series of shorts will have Olaf retelling several classic Disney tales in his trademark frenetic style. This sequence was one of the funniest parts of "Frozen II," and it's certainly one of Olaf's best moments throughout the entire "Frozen" franchise. 
The first Disney classics to be retold by Olaf will be "The Little Mermaid," "Moana," "The Lion King," "Aladdin" and "Tangled." So it sounds like they're sticking to animated Disney fare. However, Josh Gad had some fun doing an Olaf-style recap of "Avengers: Endgame," so maybe Disney will eventually dig into Marvel and "Star Wars" movies too.
Olaf Presents Cast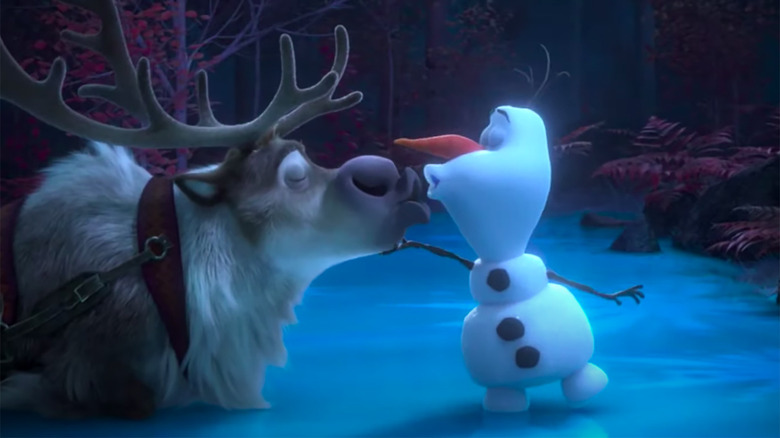 Disney
The cast for "Olaf Presents" has not yet been officially announced, but it's pretty much 100% guaranteed that Josh Gad will be reprising his role as the titular snowman. This is probably Josh Gad's most famous role, and hiring someone to do a mediocre version of the character probably wouldn't be well-received. The question is whether any of the other residents from Arendelle will be involved to hear these Disney stories. More than likely, Olaf will just be telling these stories to the streaming audience.
Olaf Presents Showrunner, Writer & More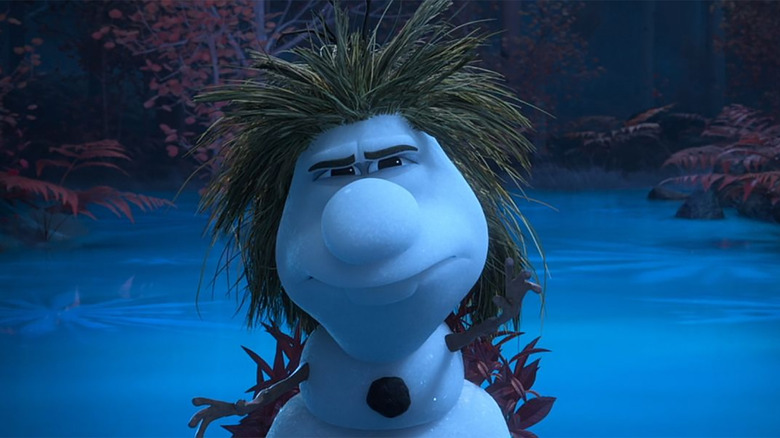 Disney
"Olaf Presents" will be directed by Hyrum Osmond and produced by Jennifer Newfield. We're hoping "Frozen" directors Jennifer Lee and Chris Buck will be involved too, but the former has her hands full as the Chief Creative Officer of Walt Disney Animation Studios and Chris Buck has been working on Disney's upcoming musical animated movie "Encanto." The series comes directly from Walt Disney Animation Studios.
Olaf Presents Trailer
In "Olaf Presents," a series of new animated shorts from Walt Disney Animation Studios, Olaf steps into the spotlight and goes from snowman to showman as he takes on the roles of producer, actor, costumer and set builder for his unique "retelling" of five favorite Disney animated tales. The charismatic and versatile Olaf demonstrates his theatrical flair, taking on such iconic roles as a mermaid, a genie, a lion king (and most of the parts in between), as he entertains Arendelle with his delightful abbreviated versions of these beloved tales.