The Umbrella Academy Season 3 Confirmed For 2022, Will Take Place At The Hotel Oblivion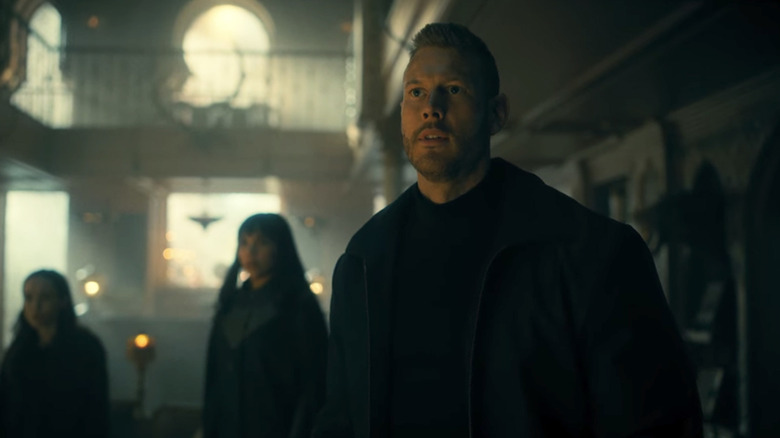 Netflix
Today is a big day for fans of Netflix's "The Umbrella Academy": it's October 1, the date in which the show's main characters were born under mysterious circumstances. To celebrate, Netflix has revealed a new teaser video on the show's official page (it's in the "Trailers and More" section) which reveals two things: "The Umbrella Academy" season 3 will premiere in 2022, and the third season will take place (at least partially) at the "Hotel Oblivion."
What is the Hotel Oblivion?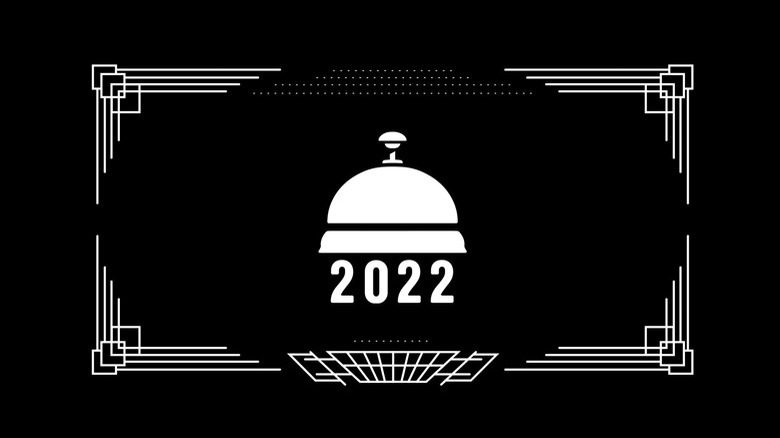 Netflix
"Hotel Oblivion" was the subtitle for the third volume of Gerard Way's original "The Umbrella Academy" comic; after a lengthy delay (it was initially announced in 2009), that third volume was rolled out between 2018-2019. In the story, the Hotel Oblivion is a big tower located on a far-away planet, and it was built by the inter-dimensional being known as Sir Reginald Hargreeves, the adopted father of the Umbrella Academy team. The hotel is essentially a prison for criminals caught by our heroes, and Spaceboy once said that "no one could escape from the Hotel." (There are some serious "Hotel California" vibes going on there: in the words of the classic rock song, "you can check out anytime you like, but you can never leave.") Despite Spaceboy's claim, the comics saw a character named Perseus X stage a prison break around 1980, in which every prisoner in Hotel Oblivion escaped.
A Quick Season 2 Finale Refresher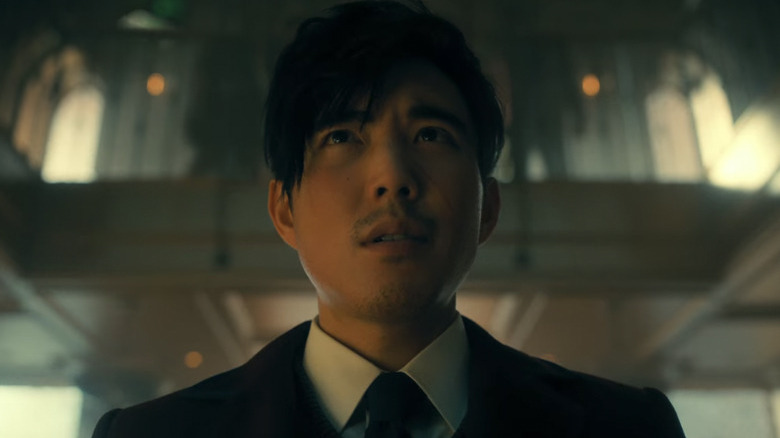 Netflix
At the end of season 2, the protagonist siblings returned to 2019 from their time travel exploits, only to quickly realize they have arrived in an alternate version of 2019: one in which a very-much-alive Sir Reginald created the Sparrow Academy instead of the Umbrella Academy. It's also a version of reality in which the siblings' dead brother Ben (Justin H. Min) is alive, but he's a member of the Sparrow Academy and has no recollection of who our heroes are.
Today, several posts on the Umbrella Academy Instagram page went black and were replaced with text that reads "There's been a snag in the timeline – these posts are temporarily unavailable." One new post shines through, though:
Showrunner Steve Blackman will return for season 3, as will stars Elliot Page, David Castañeda, Tom Hopper, Emmy Raver-Lampman, Robert Sheehan, Ritu Arya, and Aidan Gallagher. The Sparrows will be played by Min, Justin Cornwell, Britne Oldford, Jake Epstein, Genesis Rodriguez, and Cazzie David. There's also an "existential dread-inducing-psykronium cube" that's been cast to play the remaining Sparrow, so it should be, uh, interesting to see how that factors in to the action.