Sexy Beasts Season 2 Trailer: Abandon All Hope, Ye Who Watch This Nightmare Fuel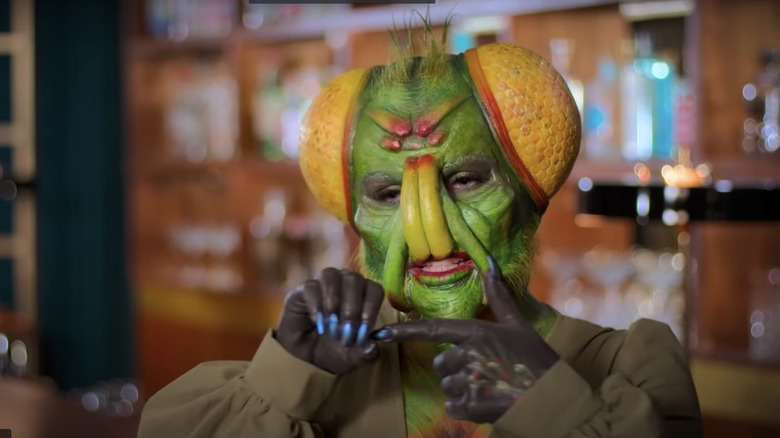 Netflix
Whoever lit the black flame candle, played with a Ouija board, or angered an old witch to hex us all with a second season of "Sexy Beasts," show yourself now or accept that my current greatest desire is to go full Liam Neeson in "Taken" and track you down. Netflix released the trailer today for the second season of their "Love is Blind" meets "The Masked Singer" dating show and all of us are now haunted by it.
When the show debuted back in July, people went bananas over what looked to be their new favorite source of trash therapy. The premise is simple: it's a dating show where the contestants wear prosthetic masks and are transformed into monsters, animals, and whatever other weird creature the makeup artists have in store for the lucky suitors.
Anyway, here's the trailer. It's hella cursed. You've been warned.
Sexy Beasts Season 2 Trailer
The trailer absolutely leans into the feedback of the first season, noting reviews comparing the show to "a sign of the end times," "the rock bottom of culture," and "your worst nightmares." It's clear that Netflix is living for the insults hurled at the show. It doesn't look like much has changed from the first to the second season, other than a new cast of characters and more recipes for waking nightmares.
So far we've seen a rabbit, a tiger, some sort of storybook ogre, an armadillo, a lion, a red Medusa, a bird, a zombie/Frankenstein's monster hybrid, and some other unrecognizable critters that look like something from a first-grade monster illustration. The show continues to be narrated by comedian and star of "Catastrophe," Rob Delaney.
At one point a lizard, dinosaur, scale-man ... thing(?) notes how beautiful someone is, saying "I couldn't see it through the mask." Well, literally everyone on the first season of the show was a knock-out, so I don't know what this lizard was expecting. The show claims the goal is to force people to get to know one another and judge their prospective partner beyond physical appearance, but considering everyone beneath the makeup is still conventionally hot, it defeats the entire purpose.
Is Sexy Beasts Any Fun?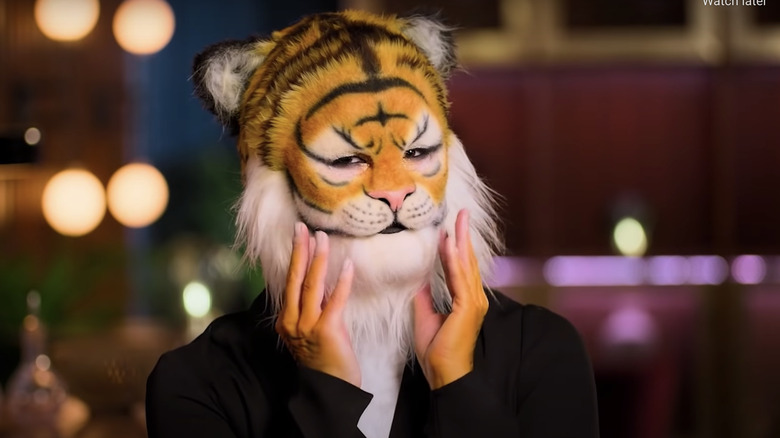 Netflix
Based on the show that aired in the UK in 2014 and again in America in 2015 on A&E, "Sexy Beasts" is a show about unlikable people in ridiculously cool costumes going on dates looking for love. Unfortunately, once you take away the costumes, we're left with a dating show that feels a lot like a mid-2000s dating show on MTV. 
Some of the conversations are downright cringey, some of the people are complete jerks, and for a show that's centered around finding love despite appearances, all anyone can talk about after the masks are off is how relieved they are that the person they chose is hot or how happy they are the prospective dater finds them attractive. The relief is also super annoying to watch, considering the makeup only hides their hair and faces, and not the fact all of them have fit bodies. 
Apparently, we can cover a person in prosthetic makeup to look like a troll or a bird before we can consider believing a fat person would be a desirable candidate on a blind date.
Season 2 will premiere on Netflix with six new episodes on October 7, 2021.