Detective Nick Amaro Is Returning To Law & Order: SVU For The 500th Episode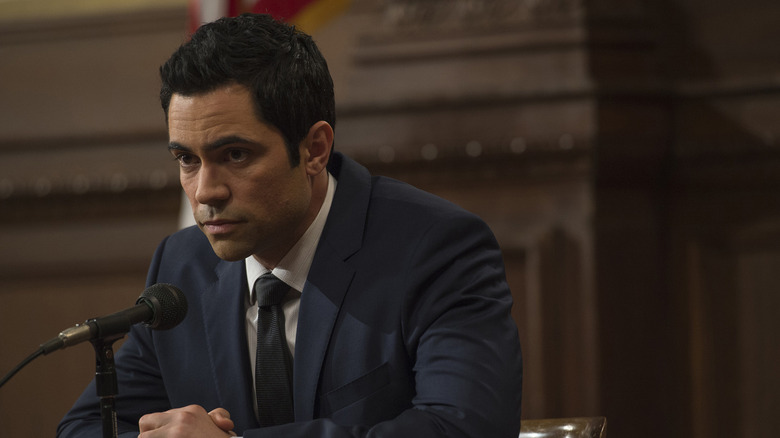 NBC
Thinking about "Law & Order: SVU" reaching 500 episodes has both immediately aged me into nothing more than a cloud of fine dust as well as justified the hours upon hours spent binging my favorite melodramatic and problematic crime procedural. The first spin-off of Dick Wolf's "Law & Order" immediately became a cultural phenomenon, likely due to the evocative nature of the crimes featured.
Now, for its historic 500th episode, the series is bringing back an all-time favorite character, Detective Nick Amaro of the Manhattan Special Victims Unit. Played by Danny Pino, Detective Amaro was a regular on the series during seasons 13-16 but moved to California to be closer to his kids, and knowing the NYPD would never promote him further due to his past behavior.
After the news of his return broke, Pino tweeted, "So...anything new #SVUDiehards?"
The Legacy of Law & Order: SVU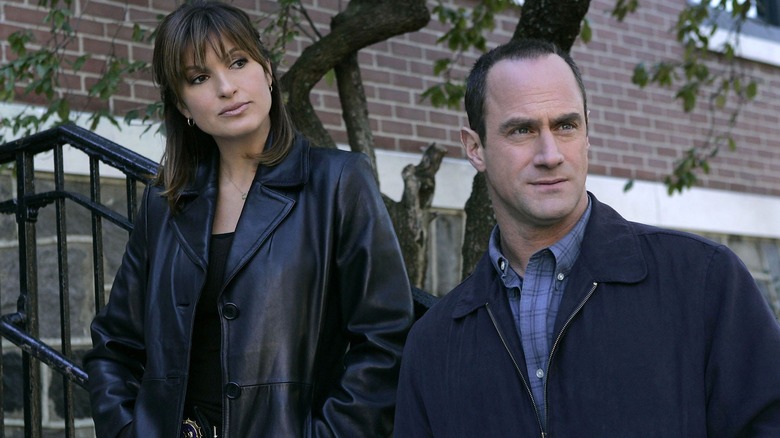 NBC
Premiering in 1999, "Law & Order: SVU" is currently the fourth longest-running primetime scripted series in history, surpassing the number of episodes of the flagship show, "Law & Order." Over the course of the series run, the show has received 91 award nominations, and star Mariska Hargitay was the first regular cast member on any "Law & Order" series to win an Emmy Award, winning the Primetime Emmy Award for Outstanding Lead Actress in a Drama Series in 2006.
"Law & Order: SVU" focuses on the Special Victims Unit of the fictionalized New York City Police Department. The show was headed by division Captain Olivia Benson (Mariska Hargitay) and Detective Eliot Stabler (Christopher Meloni) until his departure in 2011. As the opening narration from Steven Zirnkilton explains, "In the criminal justice system, sexually-based offenses are considered especially heinous. In New York City, the dedicated detectives who investigate these vicious felonies are members of an elite squad known as the Special Victims Unit. These are their stories."
DUN! DUN!
Who is Nick Amaro?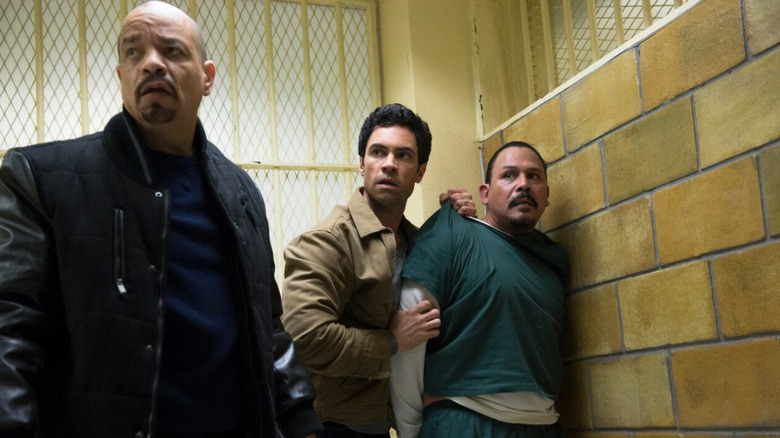 NBC
After Meloni's departure as Eliot Stabler at the end of season 12, "Law & Order: SVU" had to make some huge changes. Detectives Nick Amaro and Amanda Rollins (Kelli Giddish) joined the team in place of Stabler. The big question surrounds his return to New York City as we last left him in California, as well as how he'll react to his former partner, Detective Rollins, who now has a relationship with Assistant District Attorney Sonny Carisi (Peter Scanavino), who was a detective the last time Amaro saw him.
Amaro had to clean up a lot of the messes Stabler left behind, and with Chris Meloni back with his own show, "Law & Order: Organized Crime," Meloni frequently appears on "Law & Order: SVU" for crossover events. There's a huge likelihood that the 500th episode will show Amaro and Stabler meeting face to face, and hopefully some juicy detective drama.
The 500th episode is the sixth in the current 23rd season and airs October 21, 2021, on NBC.
We're starting to film SVU's 500th Episode tomorrow. Also Season 23 starts tomorrow night. This could only happen with rock solid Fans.. Thank you! It's gonna be good… @WolfEnt pic.twitter.com/jeH68dpYVs

— ICE T (@FINALLEVEL) September 22, 2021