Distant: Release Date, Cast, And More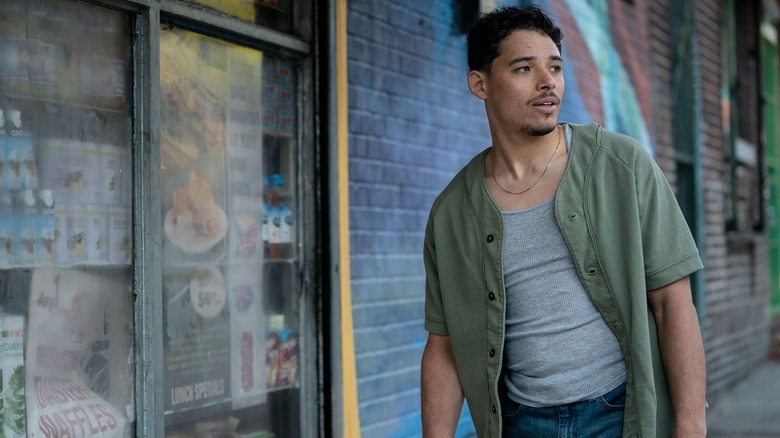 Warner Bros.
(Welcome to ...And More, our no-frills, zero B.S. guide to when and where you can watch upcoming movies and shows, and everything else you could possibly stand to know.)
After pandemic-related setbacks and a few casting changes because of the shift in schedule, the space-thriller "Distant" is finally on its way to theaters. 
2022 is getting closer, which means a lot of the films put on hold during 2020 are finally going to make their debut. "Distant" is one of those films, and here's everything you need to know before the film's release next spring.
Distant Release Date and Where You Can Watch It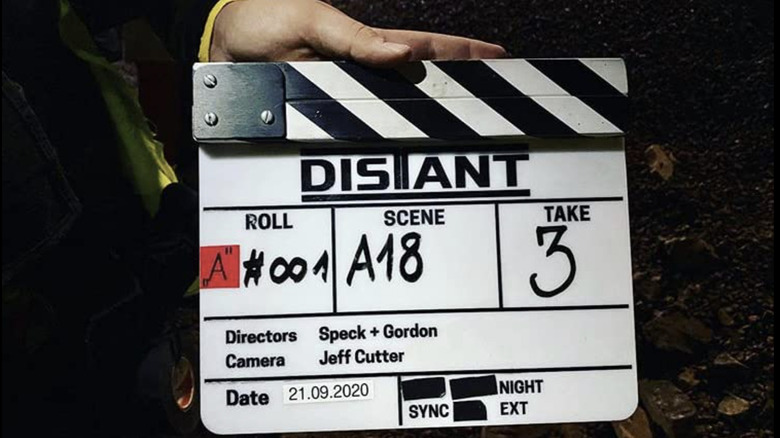 IMDb
"Distant" is set to hit theaters on March 11, 2022. As part of the multiyear licensing deal that begins in 2022, "Distant" will air on Showtime, The Movie Channel, and Flix, as well as Showtime's multiplex linear channels and streaming service.
What is Distant About?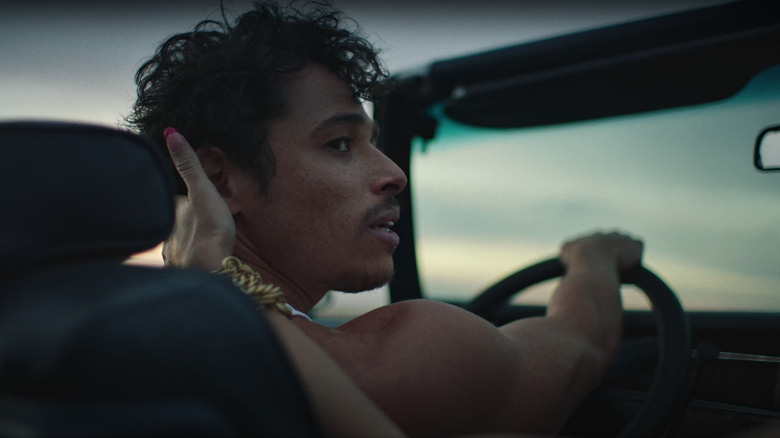 UMG (on behalf of Universal Records)
Here's the official synopsis from the Amblin website:
Not everyone who goes to space gets the glory. Some are just blue-collar guys like Andy Ramirez who hasn't been trained for days like this. A low-level mining engineer, Andy was aboard a transport ship that was struck by an asteroid, crash landing him on an unknown alien planet. With his oxygen running low and his AI survival suit not helping, Andy's only chance to get out of this alive is to find another survivor. When he connects via radio to a fellow crew member, Naomi, Andy thinks his prayers are answered. That is until he finds out that Naomi is trapped inside her escape pod and he may not have enough oxygen to make it to her. Not to mention, alien creatures, Andy has yet to realize, will be stalking him every step of the way.
I'm a sucker for any movie about people in a race against oxygen availability in space, so feel free to join me on opening night.
Distant Director, Crew, and More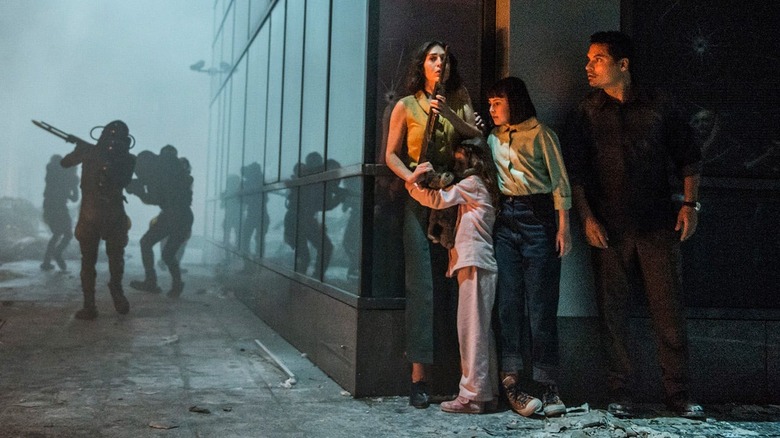 Netflix
"Distant" is directed by ​​Will Speck and Josh Gordon, known primarily for their work in comedy with films like "Blades of Glory," "The Switch," and "Office Christmas Party." The duo is also set to direct the upcoming live-action animated musical film "Lyle, Lyle, Crocodile," so this serious science-fiction thriller may seem out of their wheelhouse. But if George Miller has proven anything, it's that a good director should not be pigeon-holed by their previous works. Spenser Cohen ("Extinction") wrote "Distant" as a spec script.
"Distant" will also have a score from Academy Award-winning composer Steven Price of "Gravity" and "Attack the Block"
From Dreamworks Pictures, the film will be distributed by Universal Pictures domestically while Amblin Partners and Universal will share international distribution rights. The film is being produced by Brian Kavanaugh-Jones ("Midnight Special," "Insidious"), Fred Berger ("La La Land"), and Anna Halberg ("Extinction"). Kevin K. Vafi is co-producing. Speck and Gordon will also serve as executive producers along with Jonathan Rothbart and Matthew Hirsch.
Distant Cast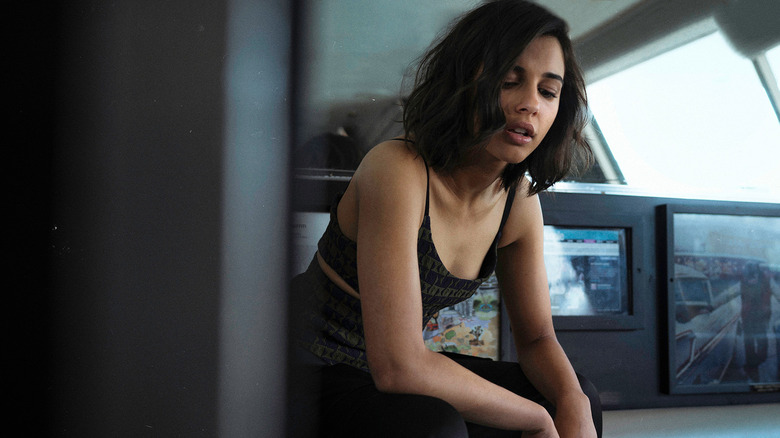 Lionsgate
Anthony Ramos ("Hamilton," "In the Heights") stars as Andy with Zachary Quinto ("American Horror Story," "Star Trek") voicing his AI survival suit. Naomi Scott of "Aladdin" and "The Power Rangers" will star as the survivor, also named Naomi, and "Game of Thrones" actor Kristofer Hivju appearing in an as-yet unnamed role.