The Morning Watch: The Horror Of Doc Ock In Spider-Man 2, Daniel Craig Answers 007 Questions & More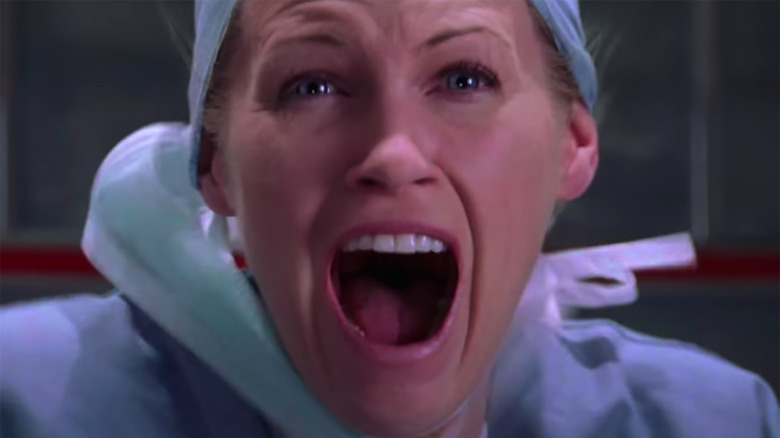 Sony Pictures
(The Morning Watch is a recurring feature that highlights a handful of noteworthy videos from around the web. They could be video essays, fan-made productions, featurettes, short films, hilarious sketches, or just anything that has to do with our favorite movies and TV shows.)
In this edition, take a look back at Sam Raimi's expertly shot sequence from "Spider-Man 2" that introduces us to the horror of Doc Ock. Plus, listen as Daniel Craig answers some of the internet's biggest questions about his tenure as James Bond for the past 15 years. And finally, watch as David Lynch's big screen adaptation of the sci-fi classic "Dune" is targeted by the cheeky folks from Honest Trailers.
The Horror of Spider-Man 2
First up, since "Spider-Man: No Way Home" will get everyone talking about "Spider-Man 2" again, there's no better time for Nerdwriter to revisit one of the film's best sequences that comes straight from director Sam Raimi's roots in horror. The rise of Doc Ock in "Spider-Man 2" is shot like a horror movie, and since there is a whole generation of teens who weren't even born when Spider-Man 2 came out, this video essay is very much an education in stylish filmmaking in the superhero genre.
Daniel Craig Answers Questions About 007
Next, with Daniel Craig's time as James Bond coming to an end with "No Time to Die" next week, GQ brought in the actor to answer some of the internet's biggest questions about the secret agent. Does Craig think his portrayal of James Bond has evolved with today's perception of masculinity? What are the worst injuries he's sustained while shooting? What is his favorite outfit out of all his movies? Get the answer to all these questions and more.
Dune (1984) Honest Trailer
Finally, since a new adaptation of "Dune" is due in theaters soon, the folks at Honest Trailers wanted to take a look back at the first big screen adaptation from director David Lynch back in 1984. If you didn't already know what kind of dense, sci-fi property you'll be getting yourself into, the set-up for this Honest Trailer alone will show just how much exposition is required to understand what's going on. Hopefully director Denis Villeneuve has figured out how to make it easier to swallow.