Tommy Kirk, Old Yeller And The Shaggy Dog Star, Has Died At 79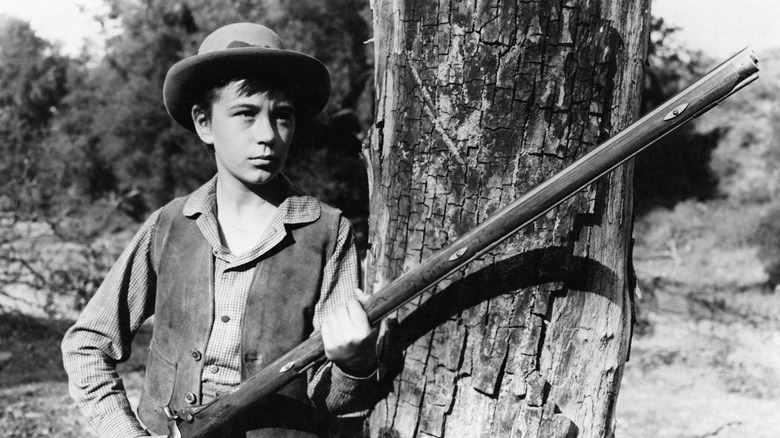 Walt Disney Pictures
Sad news today for old school Disney fans, as Deadline reports that actor Tommy Kirk has passed on at the age of 79. Baby boomers or children who grew up with The Disney Channel in the '80s will surely remember Kirk's face as the star or co-lead in several of Walt Disney Studios' biggest live-action releases of the '50s and '60s, including "The Shaggy Dog," "Swiss Family Robinson," and "The Absent-Minded Professor." His earliest role for the studio was playing Joe Hardy in several "Hardy Boys" serials for "The Mickey Mouse Club." He is perhaps most remembered for his early part as the child lead Travis Coates in the classic 1957 tearjerker "Old Yeller." Disney himself once referred to Kirk as his "good luck charm."
The official announcement was made by Kirk's friend and fellow child actor/Mouseketeer Paul Petersen ("The Happiest Millionaire"), himself a staunch advocate for child actors through non-profit organization A Minor Consideration:
"My friend of many decades, Tommy Kirk, was found dead last night. Tommy was intensely private. He lived alone in Las Vegas, close to his friend ... and Ol Yeller co-star, Bev Washburn ... and it was she who called me this morning. Tommy was gay and estranged from what remains of his blood-family. We in A Minor Consideration are Tommy's family. Without apology. We will take care of this."
Rise and Fall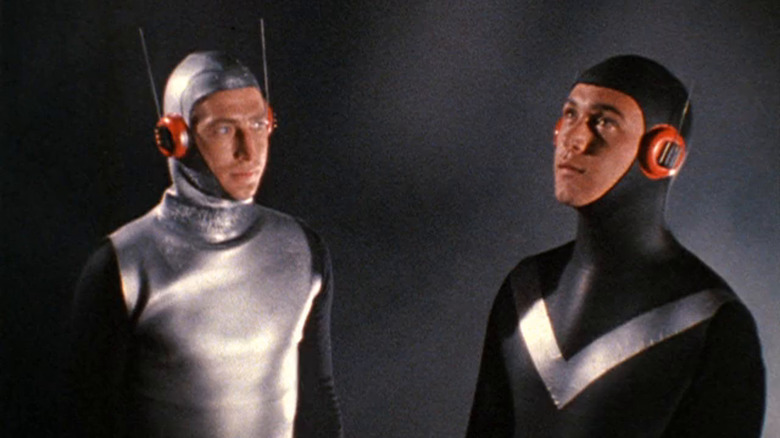 MGM
Tommy Kirk's story has many of the same tragic undertones as many other child actors. His early success as a contract player for Disney was cut short after arguably his peak of success as the title character in 1964's "The Misadventures of Merlin Jones," opposite the Skippy peanut butter lady herself, Annette Funicello. When Kirk's homosexuality was discovered by the famously conservative (at that time) studio, he was personally fired by Disney himself in 1963, but the first "Merlin Jones" outing was so successful that Disney invited him back one more time as the genius college student for an equally successful sequel titled "The Monkey's Uncle" in 1965.
Kirk and Funicello both decamped for American International Pictures where they made a string of bikini beach party movies, with Kirk featured in "Pajama Party" and "The Ghost in the Invisible Bikini." Despite a slate of similar pictures all lined up, AIP dropped Kirk after an embarrassing drug arrest. From then on he took on mostly B-movies for disreputable directors like Al Adamson ("Blood of Ghastly Horror") or Larry Buchanan ("Mars Needs Women"), before publicly coming out and leaving the business altogether in the mid-70's. 
In 1993 Kirk explained his downfall to Filmfax Magazine:
"I was drinking, taking pills, and smoking grass. In fact, I was pretty wild. I came into a whole lot of money, but I threw a lot of parties and spent it all. I wound up completely broke. I had no self-discipline and I almost died of a drug overdose a couple of times. It's a miracle that I'm still around. All of that didn't help the situation. Nobody would touch me; I was considered box-office poison."
By the 90's Kirk was clean, sober and running a carpet cleaning business before retiring, although he would make occasional appearances in B-movies by the likes of Fred Olen Ray or at conventions like D23. 
Disney Obituary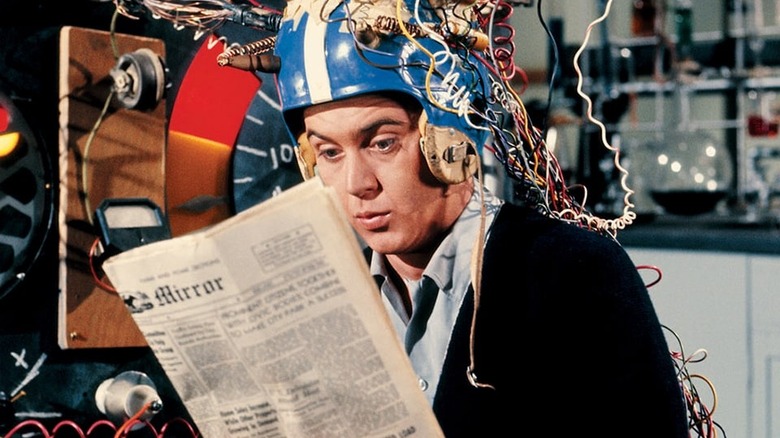 Walt Disney Pictures
Of course, in the decades since Walt's reign the Disney company has arguably become one of the most progressive and gay-friendly studios in Hollywood, eventually inducting Tommy Kirk as a bonafide Disney Legend on October 9, 2006. Last night Disney posted an official obituary where critic Leonard Maltin summed up the impact Kirk had on a generation: 
"One of the reasons people remember 'Old Yeller' is not just the fate of a beloved dog, but the shattering grief expressed by his owner, so beautifully played by Tommy. I think his talent and range as an actor were taken for granted somewhat. He was really very versatile."
His fellow Disney child actor Bobby Burgess from the original "The Mickey Mouse Club" remembered his old friend:
"When Tommy was filming 'Old Yeller,' he went to school on the lot with us Mouseketeers. I remember our teacher asked us what language we would like to learn. We all chose Spanish except for Tommy who wanted to learn German, and indeed he did!"
You can see many of Kirk's older films right now on Disney+, including "Old Yeller," "The Shaggy Dog," "Swiss Family Robinson," "The Absent-Minded Professor" and "Babes in Toyland."