Aladdin 2: Everything We Know So Far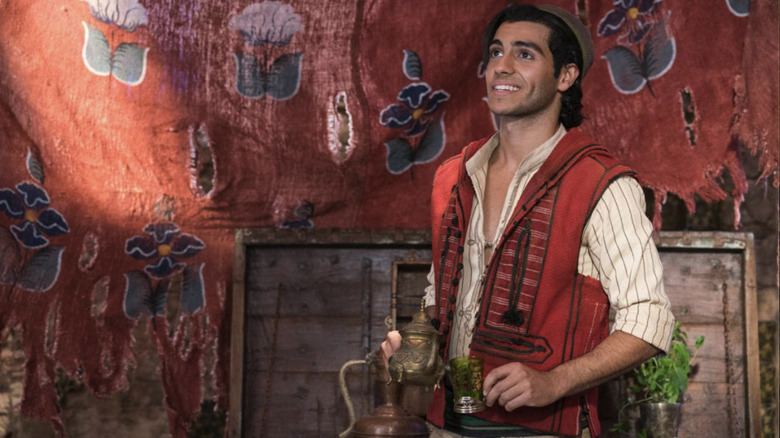 Disney
Disney continues to lean on its strategy of producing live-action remakes of the studio's animated classics, and one of its most successful efforts so far has been "Aladdin," the 2019 remake of the 1992 animated gem. The new movie made over a billion dollars at the worldwide box office, and after spending about six months narrowing down the right take for a sequel, word came out that producers were moving forward with "Aladdin 2." Here's what we know about the sequel so far.
What Aladdin 2 Will NOT Be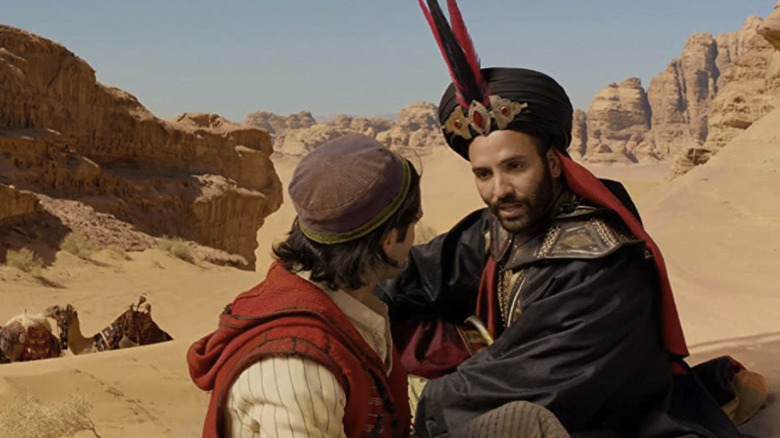 Disney
The natural assumption might be that this live-action sequel would follow the narrative path established by the animated movies, which got two direct-to-video sequels after the success of the '92 original. "Return of Jafar" was a smash hit on VHS, selling 15 million units and making around $300 million worldwide, while "Aladdin and the King of Thieves" was not as successful (and, frankly, not as good). But it turns out the studio is not interested in retelling those stories for the big screen: according to producer Dan Lin, the filmmakers will be going with a "new story" altogether.
"What we're talking about is not going to be a direct remake of any sequel that's come out, the same way that our [2019] movie was not a direct remake of the first movie. We studied the original movie and saw what worked and what things we wanted to update, and if we're lucky enough to make another movie, we will do that as well. But it's not going to be a remake of any specific DVD sequel. It'll be a new story."
But Lin also said he and the other producers were "studying" the direct-to-video sequels, so it seems possible that elements from those movies might make their way into "Aladdin 2," similar to the way Marvel Studios incorporates specific elements from certain comic book runs into its films and TV shows while ultimately creating something that feels unique.
Also, it's worth noting that this movie will not be a Disney+ original: the studio is going to put "Aladdin 2" in theaters in the hopes of capitalizing on that brand recognition in a big way.
What We Know About the Aladdin 2 Cast and Crew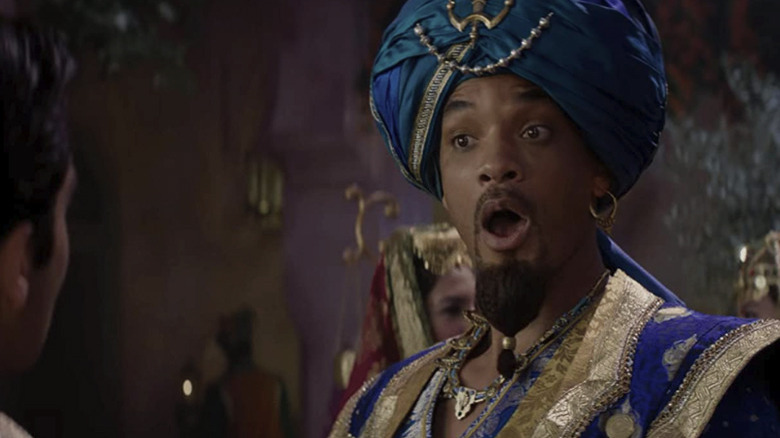 Disney
Guy Ritchie, who directed the 2019 live-action movie, has been hired to direct "Aladdin 2." Andrea Berloff ("Straight Outta Compton") and John Gatins ("Flight") are writing the screenplay. Lin and Jonathan Eirich of Rideback, who produced the 2019 version, will be back as producers, and Ryan Halprin will executive produce. Will Smith, Mena Massoud, and Naomi Scott are expected to be back to reprise their roles as the Genie, Aladdin, and Jasmine (respectively). I suspect Nasim Pedrad will return as well, since her supporting role as Dalia evolved from her character being Jasmine's friend and handmaiden to also being a love interest for the Genie. The 2019 movie began and ended with Genie and Dalia married with children and exploring the world, so it would be supremely strange for her character to suddenly be written out of a sequel.
No timetable is in place yet, so hopefully Ritchie will be able to continue to churn out solid action movies until this script is in a good place and the studio is ready to roll.