Encounter: Release Date, Cast, And More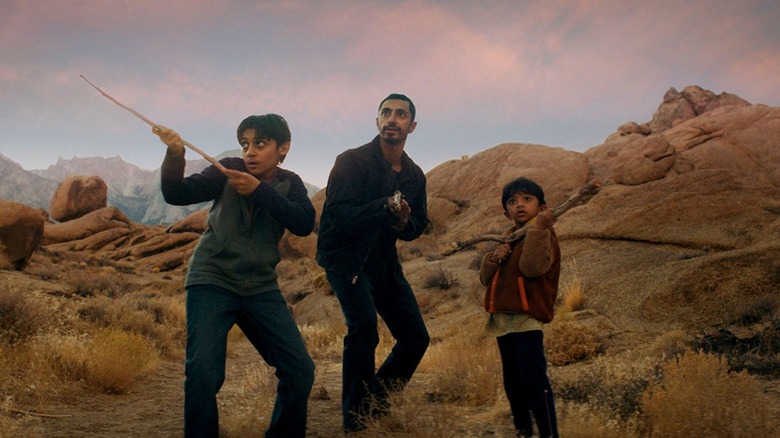 Amazon Studios
(Welcome to ...And More, our no-frills, zero B.S. guide to when and where you can watch upcoming movies and shows, and everything else you could possibly stand to know.)
It's becoming more and more difficult by the day to avoid the fact that a certain critically endangered species of movie — known as the mid-budget feature — has found new life at the major streaming services, especially during the ongoing pandemic. Increasingly, it seems like the big screen has become the exclusive home for spectacle-filled event films (although even those boundaries are being broken down these days, considering the day-and-date releases popularized by Disney+ and HBO Max) while the types of adult-oriented stories that used to be prevalent in theaters are now ending up with the likes of, for example, Amazon Prime.
"Encounter" appears to be an interesting case of splitting the difference. Premiering at Telluride Film Festival and starring the indie favorite Riz Ahmed, the film certainly has the look and feel of a throwback mid-budget film ... but with a sci-fi premise that should prove to be genre-friendly. We've compiled everything you need to know about the upcoming film.
Encounter Release Date and Where to Watch It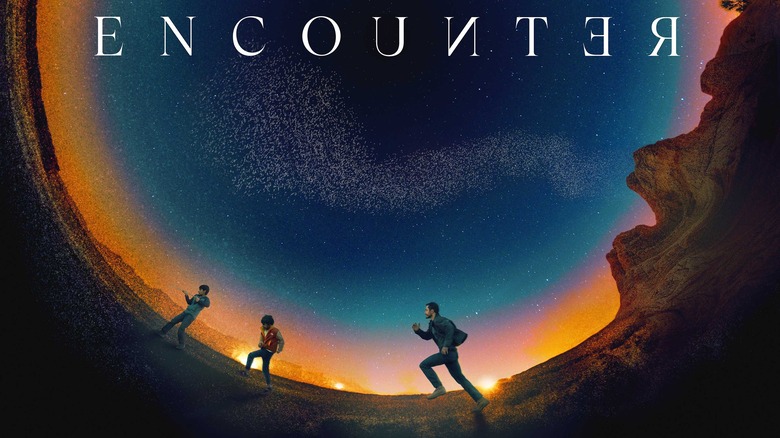 Amazon Studios
"Encounter" is set for a limited theatrical release on December 3, 2021. A week later, the film will then be made available on Amazon Prime Video on December 10, 2021. The film had its world premiere at the Telluride Film Festival on September 3, 2021 and subsequently screened at the Toronto International Film Festival a week later. Reviews out of both have been somewhat mixed positive, praising Ahmed's starring turn but noting the messy script that holds it back. This evens out to a tentative 60% fresh rating on Rotten Tomatoes.
What Is Encounter?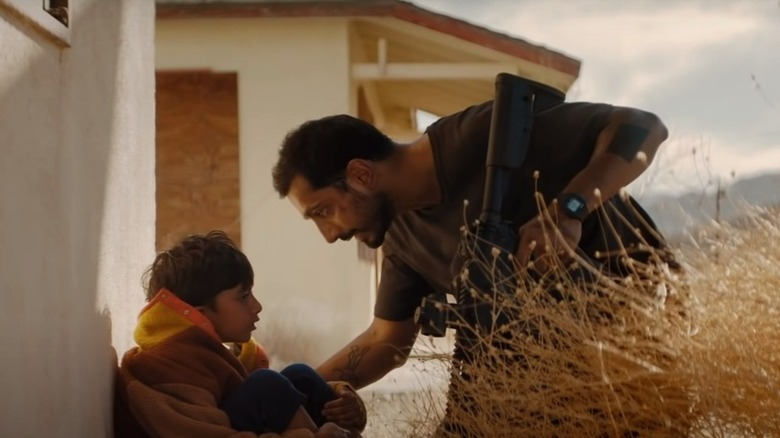 Amazon Studios
"Encounter" is a genre-bending story that mixes elements of psychological thrillers and family dramas with a classic sci-fi premise: a parasitic invasion of extraterrestrials. The plot follows a Marine veteran and his two sons as he takes them on the road and attempts to survive the threat.
Encounter Director, Writer, and More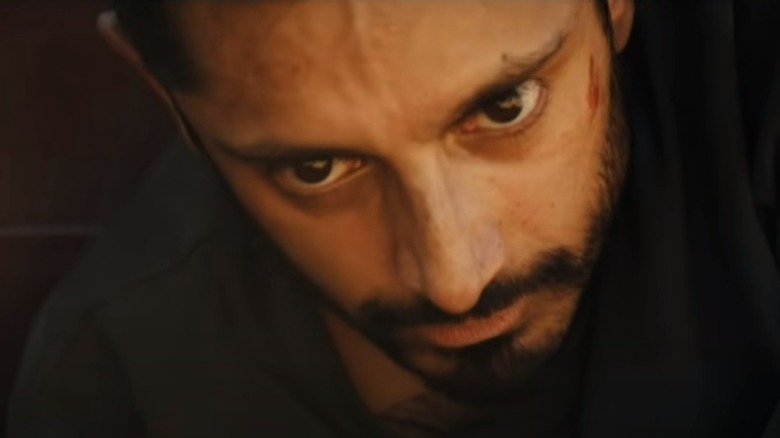 Amazon Studios
"Encounter" is directed by Michael Pearce, known for 2017's "Beast." He also co-writes the script along with Joe Barton, who has previously been a writer on "Humans," "The Ritual," and "My Days of Mercy." "Beast," "Monsoon," and "Promising Young Woman" cinematographer Benjamin Kracun handles the camerawork on "Encounter."
Encounter Cast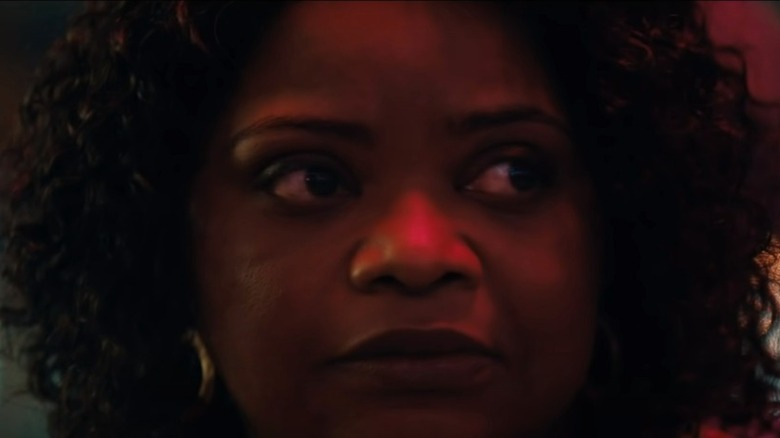 Amazon Studios
Riz Ahmed ("Nightcrawler," "Rogue One: A Star Wars Story," "The Sisters Brothers," "Sound of Metal") stars as Malik Khan, the former Marine who takes matters into his own hands to protect his two sons. Ahmed has previously commented on his color-blind casting in the lead role — a character that was originally named "Marcus" in the script with no other description of his background — and the layers it adds to the story.
"Reimagining the character could give it a layer of that racial alienation that a returning war veteran of Malik's background would have, and just added stakes and added specificity and added layers and psychological conflict for the character in a way that maybe hadn't been imagined to the start."
Ahmed is joined by Octavia Spencer ("Hidden Figures," "The Shape of Water," "Instant Family"). Lucian-River Chauhan ("Heartland") and Aditya Geddada, who is making his on-screen debut, both star as Khan's two sons. Ahmed also described Chauhan as having "...a maturity and depth, a professionalism, precision even, and professionalism that is just decades beyond his years, frankly" and Geddada as "this firecracker of energy and charm."
Encounter Trailer
Two brothers embark on a journey with their father, who is trying to protect them from an alien threat.