Listen To Two Tracks From The Morning Show Soundtrack By Carter Burwell [Exclusive]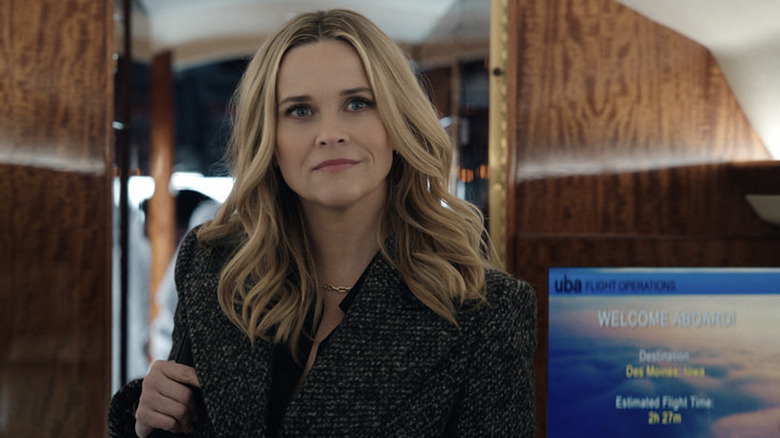 AppleTV+
"The Morning Show" is just ramping up its second season on AppleTV+, and while the show has been dinged for being inconsistent in terms of its overall quality, one aspect of it that has been consistently good is Carter Burwell's score. 
The famed composer has been churning out excellent work since the mid-1980s, working with acclaimed filmmakers like the Coen Brothers, David Mamet, Spike Jonze, Todd Haynes, and Martin McDonagh, among others. After working on a couple of limited series, Burwell recently started scoring full-on TV shows like "Space Force" and, of course, "The Morning Show," and we're here to debut two new tracks that will be included on the second season's soundtrack when it goes on sale tomorrow. Check them out below.
We Get Alex Back
I love the echo-y effect that Burwell's keys creates here, and the occasional staccato swells of timpani drums in the background. There's a good mixture of emotions here, too, transitioning from ominous to almost spiritual to uplifting, and then finally back toward ominous again. The official press release describes the sound like this: "Burwell's urbane keyboard-based score enhances the daily dramas illustrated in the award-winning series."
Looking In the Mirror
"When I worked on the first season of 'The Morning Show' I had no experience with episodic television and kept trying to fit it to my understanding of film structure (beginning, middle, and end)," Burwell said in a statement. "This time around I was able to loosen my approach and view each episode as its own emotional experience with its own rationale and style. Also, because the themes already existed, the score has a self-awareness that's different than the first season, when it was finding itself. Does this mirror what's happening with the characters or story? I don't know..."
That approach is very different than, say, what Michael Giacchino did for a show like "Lost." For that series, Giacchino would watch a cut of the edit and create his score based on the emotions he felt reacting to individual moments as the episode progressed, creating a direct link between the music and the story. But Burwell's method here is just as valid, and may even work better as a standalone album for those who like to listen to film and television scores separate from the context of the visuals.
Lakeshore Records will release "The Morning Show" season 2 soundtrack digitally on October 1, 2021.