You Can Spend The Night In The House From Scream This Halloween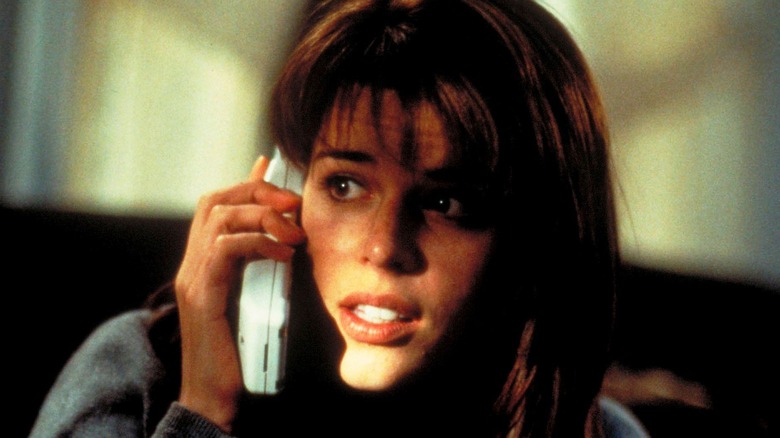 Miramax
The call is coming from inside the house ... and now you'll have a chance to spend the night there, too! 
Just like countless seemingly immortal slasher villains, the beloved homage-heavy horror series "Scream" is coming back for more with a fifth entry. To mark the occasion, Airbnb, Paramount, and Spyglass Media have all joined forces to provide fans with an unforgettable experience: an overnight stay at the California home of Stu Macher, played by Matthew Lillard in the original film. From telltale knife marks left on the walls by the relentless Ghostface to a perfect recreation of the oh-so-'90s landline phone that plays such an unexpectedly integral role throughout the movie, authenticity is the name of the game here for diehard "Scream" fans. 
You can find all the details of the event below ... if you dare.
An Experience to Die For!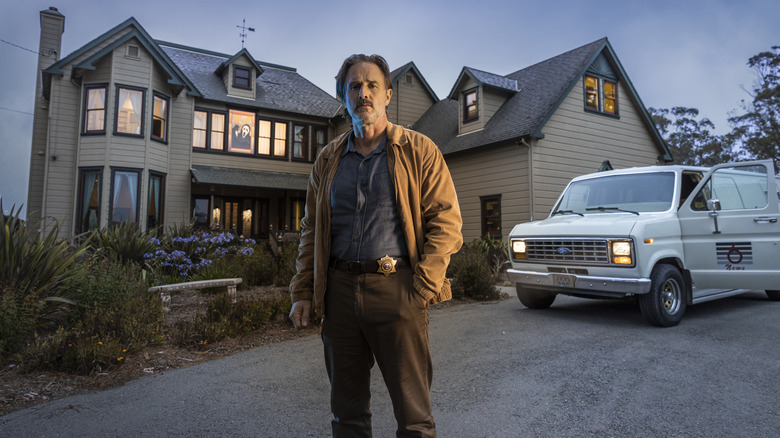 Paramount Pictures
No franchise with aspirations of achieving horror immortality can feel entirely complete without an iconic setting to match. The original "Scream" easily clears that bar with most of the most memorable kills taking place throughout Stu Mancher's parents' place (they're gonna be so mad at him). Getting the chance to actually stay at the location while town sheriff Dewey Riley himself, David Arquette, returns to host the event? It's a big deal.
The news comes courtesy of Bloody Disgusting, who also report that those of us living outside California and/or who aren't in any rush to travel anytime soon are in luck, as "Scream" screenwriter Kevin Williamson will also be hosting an online event titled "Secrets of Scream," where fans will be able to hear behind-the-scenes stories of the production and even get some teases for the upcoming film. Williamson commented on the streaming event and also added some brief thoughts on "Scream 5," saying:
"Anything anybody wants to know about 'Scream,' the filming of it, the secrets, or anything that hasn't been revealed yet will be discussed. It will be exciting to go back down memory lane.
When I watched it I thought it was very nostalgic. There was something about it that was new and fresh and had all of these new characters racing through it, but ... it has a little bit of a warm fuzzy center to it."
Screaming for a Good Cause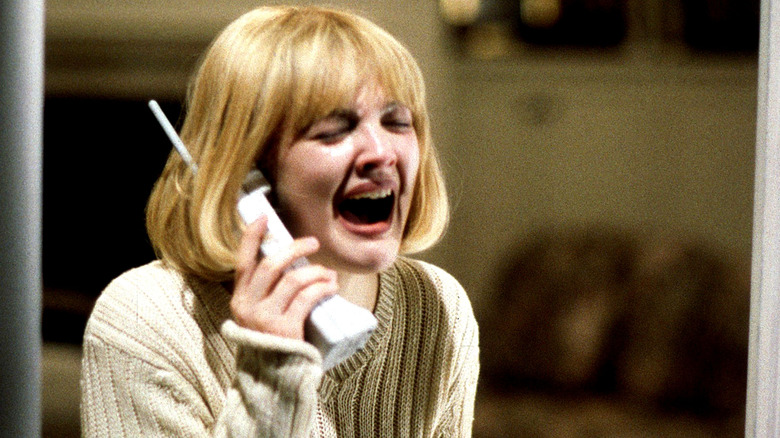 Miramax
All the fun and games will be for a good cause, as Airbnb will make a donation to the Ween Dream charity while 100% of the proceeds from "Secrets of Scream" will be given to The Trevor Project. Check out all the details of the events below.
"Secrets of Scream" Online Experience: On Thursday, October 28th, Kevin will host an Online Experience that will give guests an inside look at the secrets of the "Scream" franchise, including the cast, characters, plot twists, and more. Those interested can book a spot on Tuesday, October 12, at 1 pm EDT at airbnb.com/SecretsofSCREAM. 100% of all proceeds from the "Secrets of Scream" will be donated to The Trevor Project.
Ultimate "Scream" Airbnb Experience: "Dewey" will host three, one-night stays for up to four people at the Northern California estate on October 27, October 29, and October 31 for only $5 a night. Interested guests can request to book the three individual, one-night stays through the Airbnb platform at airbnb.com/halloween when booking opens at 1 pm EDT on October 12. During their stays, guests will get to experience all the scariest elements of the original "Scream," including:

A virtual greeting at check-in from Dewey (as long as Ghostface doesn't catch him first).
The chance to explore the "Scream" house in all its original glory, from knife marks on the doors to the garage where Dewey's sister Tatum met her unfortunate demise.
A movie marathon featuring all four "Scream" films (on VHS, of course) to get caught up ahead of the next "Scream" release.
A dedicated phone line for reaching Ghostface, in case victims (ahem, guests) dare to ask any questions or make requests — but watch out, he might just call the house, too.
Classic '90s snack favorites, like Jiffy Pop, ice cream with all the Reddi-whip you could ever want, and pizza, if you're able to stomach it.
The chance to take home unique "Scream" memorabilia, including a DVD bundle of the first four "Scream" films, Woodsboro High gear, "Scream" (2022) posters, and more.
Importantly, the release states that:
Those looking to book should note that this stay's rules are in strict adherence with local COVID-19 guidelines. And guests can rest easy knowing that onsite staff will follow the Center for Disease Control and Prevention guidelines as well as Airbnb's COVID-19 Safety Practices, which include wearing a mask, practicing social distancing, and abiding by our five-step enhanced cleaning process. Guests are responsible for their own travel to and from Northern California.