The Souvenir Part II Trailer: Joanna Hogg Returns To Tell More Of The Deeply Personal Coming-Of-Age Story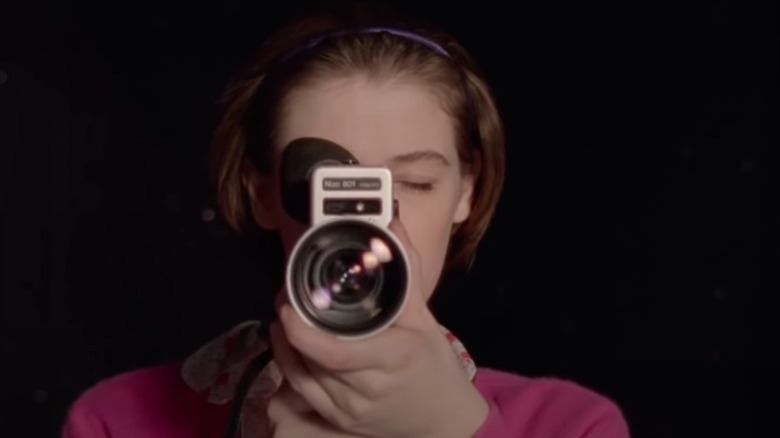 A24
The indie film distributor A24 isn't exactly known for attaching itself to films that lend themselves to sequels, but that's about to change with Joanna Hogg's "The Souvenir Part II." Hogg's original 2019 film was a searing, sometimes hard-to-watch self-portrait (you can read Chris Evangelista's review out of the Sundance Film Festival here) told from the perspective of Honor Swinton Byrne's Julie, a film student attempting to balance her artistic passions and her volatile relationship with a drug-user boyfriend Anthony (Tom Burke). Personally, I enjoyed its frequent emotional highs and lows, though it's easy to see why general audiences might have found it somewhat alienating. The foreknowledge that Hogg would be telling this story in two parts only added to the curiosity factor, however, and now A24 has released a trailer for the sequel that appears to strike a noticeably different tone. Check out both the trailer and the official poster below.
The Souvenir Part II Trailer
After making her acting debut in "The Souvenir," Honor Swinton Byrne makes her return as Julie, who must now deal with the aftermath of the messy end to her fraught and emotionally draining relationship from the first film. She's joined by Richard Ayoade, Jack McMullen, Tosin Cole, and Tilda Swinton (both Honor Swinton Bryne's character's fictional mother as well as her real-life one, of course), all of whom are reprising their roles from "The Souvenir," as well.
"The Souvenir Part II" made its world premiere at the Cannes Film Festival, where /Film's Jason Gorber gave it a positive review. As he put it, "Fans of the first will be treated to more of what they love, and even the most jaded detractor of the first chapter will find much to admire. The Souvenir Part II is an easy recommendation on every level, a film that stands comfortably alone and allows Hogg's journey to filmmaking, and Honor Swinton Byrne's capabilities as a performer, to finally shine in a light that almost every cinema lover will be drawn towards."
"The Souvenir Part II" arrives in theaters on October 29, 2021. The synopsis and the official poster are both provided below:
In the aftermath of her tumultuous relationship with a charismatic and manipulative older man, Julie begins to untangle her fraught love for him in making her graduation film, sorting fact from his elaborately constructed fiction. Joanna Hogg's shimmering story of first love and a young woman's formative years, 'The Souvenir Part II' is a portrait of the artist that transcends the halting particulars of everyday life — a singular, alchemic mix of memoir and fantasy.