Emily In Paris Season 2: Release Date, Cast, And More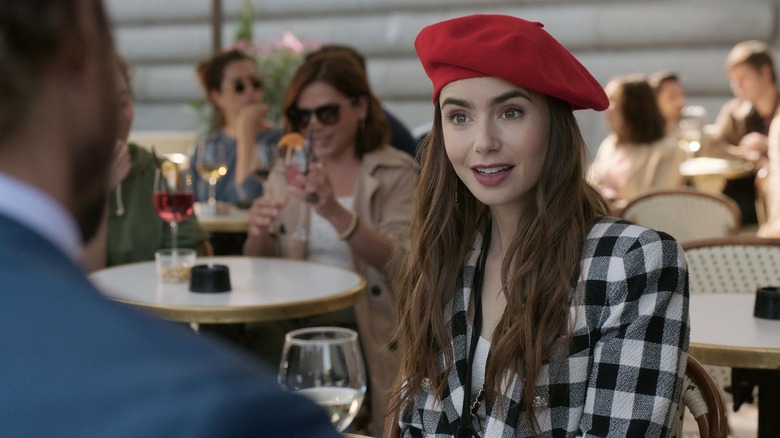 Netflix
(Welcome to ...And More, our no-frills, zero B.S. guide to when and where you can watch upcoming movies and shows, and everything else you could possibly stand to know.)
You have to give Netflix this much credit, at least. No, we may never get a reliable and transparent look at their ratings and viewership numbers. No, their "Quantity over quality" plan to release at least one movie per week for the entirety of 2021 hasn't exactly done much to dispel the notion that the streamer prioritizes "content" above all else. But one thing's for sure: love it or hate it, Netflix knows how to get audiences to tune in. "Emily in Paris" is no exception, having stirred up a shocking amount of social media discourse but still pulling off the equivalent of Jack Sparrow gloating, "But you have heard of me." Fans of the show and hate-watchers alike can't seem to resist the show, which is getting set to continue the story. No matter where your allegiances lie, keep reading for everything you need to know about Season 2 of "Emily in Paris."
Emily in Paris Season 2 Release Date and Where You Can Watch It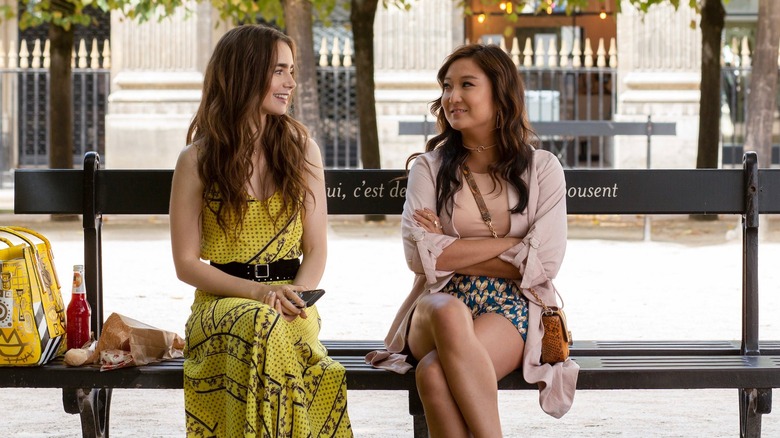 Netflix
Thanks to the swirl of information revealed during the recent and very questionably-named "Tudum" livestreaming event, we now know that Season 2 of "Emily in Paris" is set to release exclusively on Netflix on December 22, 2021. As is the streaming service's M.O., Season 1 first premiered all at once on October 2, 2020. But rather than vanish into the ether after its one weekend in the spotlight, the show surfed a wave of buzz and backlash and was renewed for a second season in November of 2020. There's no reason to believe that Season 2 will be any different.
What Is Emily in Paris?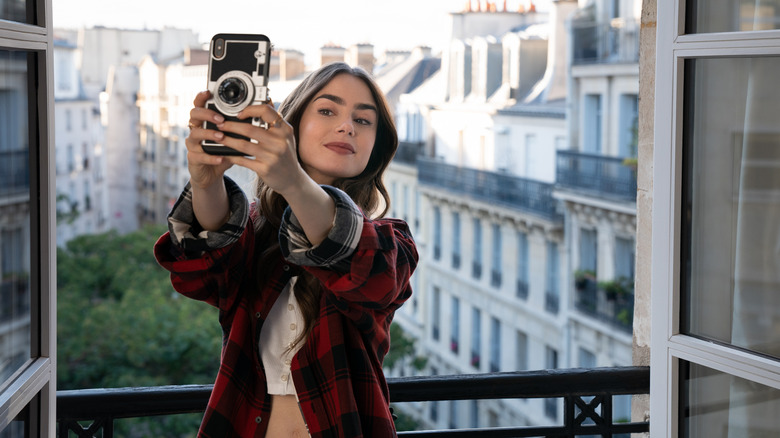 Netflix
A white American moves to Paris for the explicit purpose of providing an American perspective at her workplace and subsequently has to navigate relationships and culture clash in a Netflix show that tends to put conventionally attractive people at the forefront? What could possibly go wrong! All things considered, it's not terribly surprising that "Emily in Paris" raised skepticism from its premise alone or that the character of Emily didn't quite translate as sympathetic or endearing to many viewers. Nevertheless, the social media-infused series has its own set of loyal fans who are ready and willing to launch Season 2 to the tops of the ratings lists once again.
Emily in Paris Season 2 Showrunner, Crew, and More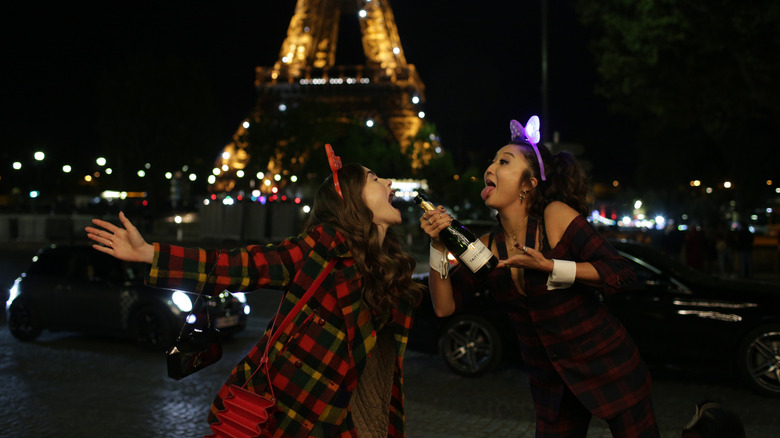 Netflix
"Emily in Paris" is created by Darren Star, who also serves as showrunner, writer, and executive producer and is best known for creating shows such as "Melrose Place," "90210," and "Sex and the City." Directors throughout the first season included Andrew Fleming, Zoe Cassavetes, and Peter Lauer.
Emily in Paris Season 2 Cast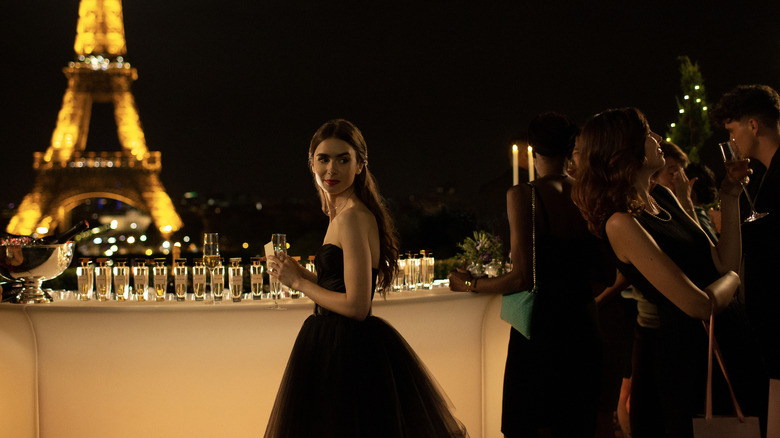 Netflix
"Emily in Paris" stars Lily Collins as the eponymous Emily. She's joined by Philippine Leroy-Beaulieu as Emily's boss Sylvie Grateux, Ashley Park as Emily's best friend Mindy Chen, Lucas Bravo as Emily's love interest Gabriel, Samuel Arnold as Julien and Bruno Gouery as Luc (Emily's co-workers), Camille Razat as Emily's friend/rival Camille, and William Abadie as Emily's marketing client Antoine Lambert. New Season 2 cast members will include Lucien Laviscount as Alfie, Jeremy O. Harris as a fashion designer named Gregory Elliott Dupree, and Arnaud Binard as a nightclub owner named Laurent G.
Emily in Paris Season 2 Trailer
Here's the official synopsis for the new season:
Now more entrenched in her life in Paris, Emily's getting better at navigating the city but still struggling with the idiosyncrasies of French life. After stumbling into a love triangle with her neighbor and her first real French friend, Emily is determined to focus on her work—which is getting more complicated by the day. In French class, she meets a fellow expat who both infuriates and intrigues her.