Superhero Bits: Will Smith Gives Hope For More Deadshot, Venom Roasts People On Twitter & More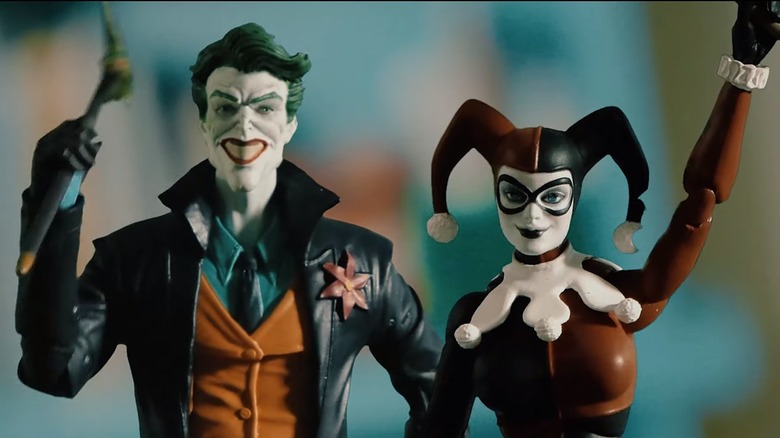 Kyle Roberts
(Superhero Bits is a collection of stories, updates, and videos about anything and everything inspired by the comics of Marvel, DC, and more. For comic book movies, TV shows, merchandise, events, and whatever catches our eye, this is the place to find anything that falls through the cracks.)
In this edition of Superhero Bits:
Find out when "Supergirl" and "Stargirl" have their season finales

People took their licks from Venom on Twitter
A Make-A-Wish kid makes an amazing stop-motion "Batman" video
Will Smith may want to play Deadshot again
Gunslinger Spawn Gunning for Record-Setting Debut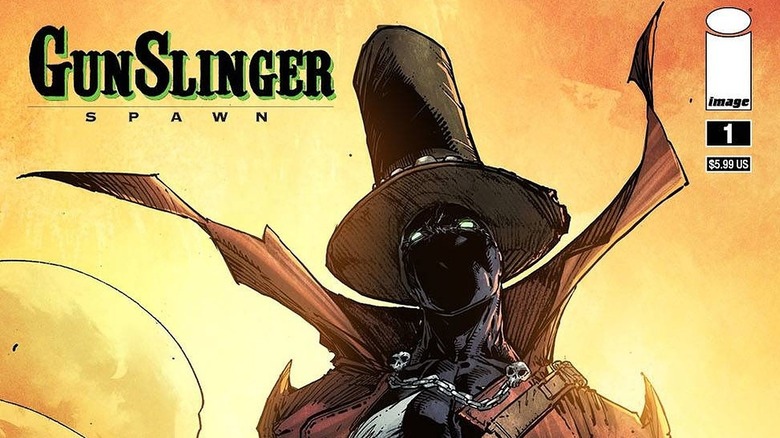 Image Comics
Image Comics is expanding the world of "Spawn" in a huge way. "Spawn's Universe" #1 kicked the door wide open earlier this year. Now, as ComicBook.com reports, Todd McFarlane's "Gunslinger Spawn" #1 is set to kick off its run with an initial print run of around 400,000 copies. That makes it the biggest launch for a new superhero comic book title in 25 years. Maybe we'll finally get that "Spawn" movie McFarlane has been working on for years now?
"Gunslinger Spawn" #1 hits shelves on October 20.
Supergirl Series Finale, Stargirl Season Finale Get Air Dates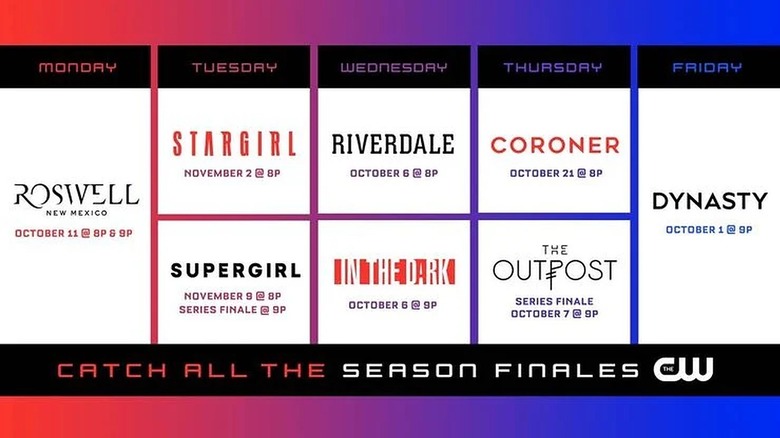 The CW
"Supergirl" fans, mark your calendars as the series finale air date has been confirmed by The CW. The show will conclude its six-season run on November 9, so plan accordingly. Meanwhile, "Stargirl" season 2 will wrap it up with its finale the week before on November 2.
Aquaman 2 Comedy, Groundbreaking Technology, Teased by Jason Momoa
"Aquaman and the Lost Kingdom," aka "Aquaman 2," is currently filming. While very little has been revealed, star Jason Momoa recently teased that we can expect to see more comedy this time around. Speaking to Fandango in the clip above, the actor had this to say:
"We all learned something on the first one. It's exciting because I haven't made too many sequels. I just know that it's, even on the page, it's absolutely wonderful. There is so much going on. I think the stakes are a lot higher. There's a lot of comedy. So, I mean, I giggled reading it. There's a lot of fun, and definitely the action's [bigger]."
The actor also spoke a bit about the groundbreaking technology adding:
"I think just in the last three or four years, technology is constantly [evolving]...it's just moving at such a rapid pace that what we're doing with underwater [sequences], I mean, that's what made the first one so amazing. It's just gone on to a whole other level, so I'm excited for everyone because it's just a lot more heart. There's a lot more at risk."
"Aquaman and the Lost Kingdom" is set to hit theaters on December 16, 2022.
Hot Toys Turns Venom into Carnage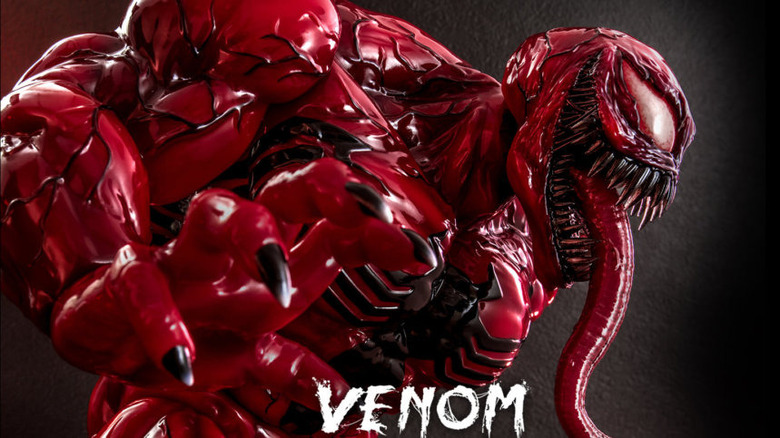 Hot Toys
The folks at Hot Toys have a unique Venom statue on the way, timed conveniently around the release of "Venom: Let There Be Carnage." The 13-inch statue takes Venom's design, yet gives it Carnage's coloring. Designed by artist INSTINCTOY, it is set to be released sometime between the first and second quarters of 2022. Check out the photos at Toyark for yourself.
James Gunn Rules Out At Least One Song for Guardians Of the Galaxy Vol. 3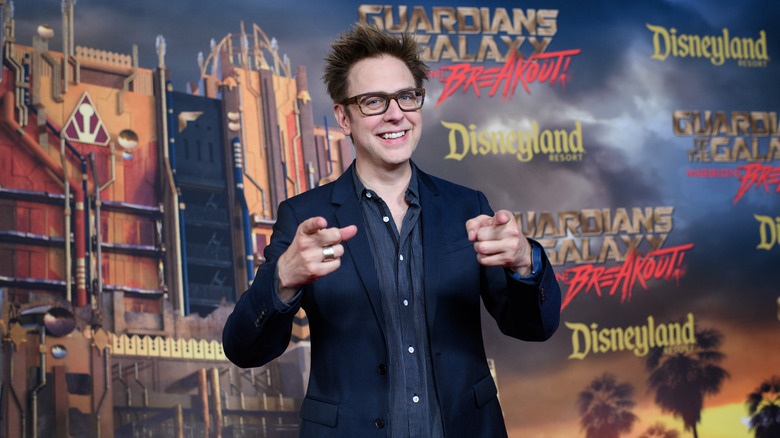 Handout/Getty Images
The "Awesome Mix" soundtracks have been highlights of the "Guardians of the Galaxy" movies thus far. We are surely in for another dose of that when "Guardians of the Galaxy Vol. 3" finally arrives. While we have no idea what will make the cut, director James Gunn has ruled out at least one song. Namely, in a recent Twitter exchange, the filmmaker explained that David Bowie's "Heroes" has simply been used "too much." So no dice on that one.
Marvel's Eternals Reveals New Photo of Kingo
Empire has revealed a tiny little taste of what's to come in Marvel's "Eternals" later this year. Specifically, a new photo of Kumail Nanjiani's Kingo, who is just one member of the stacked, A-list cast. Additionally, director Chloe Zhao likened the film to sailing, explaining that she wanted to take some risks.
"It's like sailing. You don't want to take a little journey around the harbour – you want to go out there into uncharted waters to see what you can find."
Zhao also described the story as, "akin to stories of Greek and Roman gods, who live very human lives with human traits, rivalries, jealousies and frailties."
"Eternals" hits theaters in November.
Will Smith Seems Interested In Playing Deadshot Again
Recently, Will Smith sat down with GQ and went undercover to interact with fans online. Interestingly, at one point when answering why he wasn't in this year's "The Suicide Squad," he seemed to indicate a desire to reprise his role as Deadshot from 2016's "Suicide Squad." Or, at the very least, he's open to the idea. This was brought about when he learned Idris Elba played Bloodsport in "The Suicide Squad" and didn't replace him as Deadshot. The relevant bit of the video starts at around the 1:50 mark. Sounds like Warner Bros. may need to make a phone call.
Venom Twitter Account Goes Full-On Roast Mode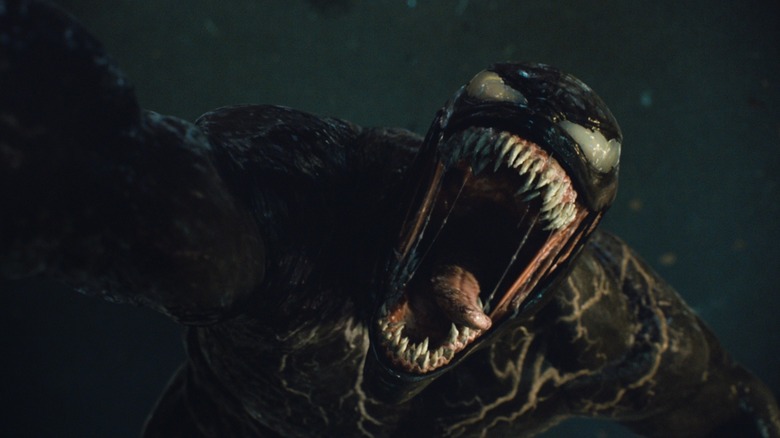 Sony Pictures
In anticipation of the release of "Venom: Let There Be Carnage" this weekend, the movie's official Twitter account decided to take a unique approach to marketing by roasting people. Here are some of the highlights:
Are we the first ones to look at your IMDb in the last 7 years? https://t.co/4u1pp0SZwQ

— #Venom: Let There Be Carnage (@VenomMovie) September 27, 2021
Doing a podcast really suits your looks. https://t.co/3Dp0TEe8cV

— #Venom: Let There Be Carnage (@VenomMovie) September 27, 2021
Oh good, we wanted to play pool but we're missing a cute ball. https://t.co/LCot5MGAA3

— #Venom: Let There Be Carnage (@VenomMovie) September 27, 2021
That's a head even I wouldn't eat. https://t.co/wr9agSnpNH

— #Venom: Let There Be Carnage (@VenomMovie) September 27, 2021
Are you one of those people who wears glasses to look smarter? Bc it's not working… https://t.co/TmNjfb07Cs

— #Venom: Let There Be Carnage (@VenomMovie) September 27, 2021
And my personal favorite (RIP, Quibi)...
I've heard of Quibi, I've never heard of you... https://t.co/Lv24PUL0Vf

— #Venom: Let There Be Carnage (@VenomMovie) September 27, 2021
The account also showed love to writer Donny Cates, who recently wrapped up his character-defining run on the book in the pages of Marvel Comics.
Donny… you feel like home to me… like family. @doncates https://t.co/BIYdeRE0dL

— #Venom: Let There Be Carnage (@VenomMovie) September 28, 2021
An Epic Batman Short By An Awesome Make-A-Wish Kid
Last, but most certainly not least for today, we have a sweet story. As reported by Laughing Squid, the folks at Make-A-Wish, along with stop-motion animator Kyle Roberts, helped a young kid named Booker make an animated "Batman" short. The 12-year-old in question is Booker, who has a rare congenital disease, asked Roberts for his help. The filmmaker obliged and the resulting short is pretty great. The short, titled "We Are Batman," was created, rather appropriately, on this year's Batman Day.
Roberts had this to say about it:
I felt honored they even thought of us, but wanted to level up Booker's wish by actually producing a STOP MOTION ANIMATION with him! So the wish was set, for Booker to produce a stop motion with our team!...Our team crafted a short story with Booker and once we got the story locked in, began storyboarding and animating the stop motion... Booker came to the studio for one of the animating days and also made a live action cameo with his dad! After 1,200 individual photos and 3 weeks of work, the stop motion animation part of the production was wrapped. Booker also came to the studio for a day during post production where the team walked through tricks and tips in compositing and rotoscoping.
Well done, Booker.