Why Netflix's Away Was Canceled — Here's What We Know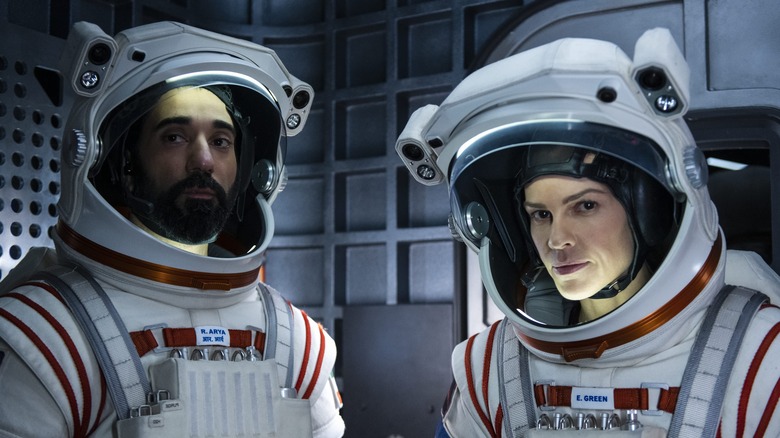 Netflix
"Away" was seemingly poised to be Netflix's next big sci-fi hit. Released in 2020 when all of us were still in desperate need of things to binge while locked away in our homes, the show starred Hilary Swank at the head of a killer ensemble cast. It had an interesting premise involving the first manned mission to Mars, and it was all over Netflix's daily top 10 lists upon release. Unfortunately, the show was scrapped before it really got a chance to get off the ground. We're here to answer why the show was canceled, to the best of our ability.
Here's what we know about the cancellation of "Away."
What is Away?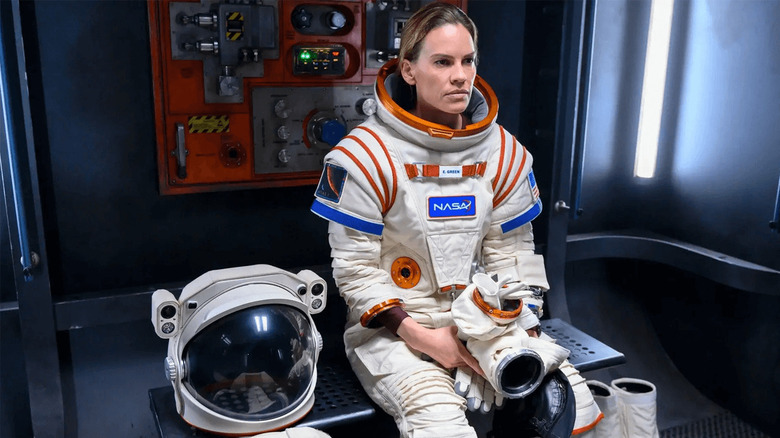 Netflix
Just so we're all on the same page, "Away" was a sci-fi series that was released by Netflix in 2020. With Hilary Swank in the leading role, it was created by Andrew Hinderaker. The show centers on the first crew heading to Mars.
Here's the synopsis for Away.
Away is a thrilling, emotional drama on an epic scale that celebrates the incredible advancements humans can achieve and the personal sacrifices they must make along the way. As American astronaut Emma Green (Hilary Swank) prepares to lead an international crew on the first mission to Mars, she must reconcile her decision to leave behind her husband (Josh Charles) and teenage daughter (Talitha Bateman) when they need her the most. As the crew's journey into space intensifies, their personal dynamics and the effects of being away from their loved ones back on Earth become increasingly complex. Away shows that sometimes to reach for the stars, we must leave home behind.
Netflix Scrapped Away After Just a Single Season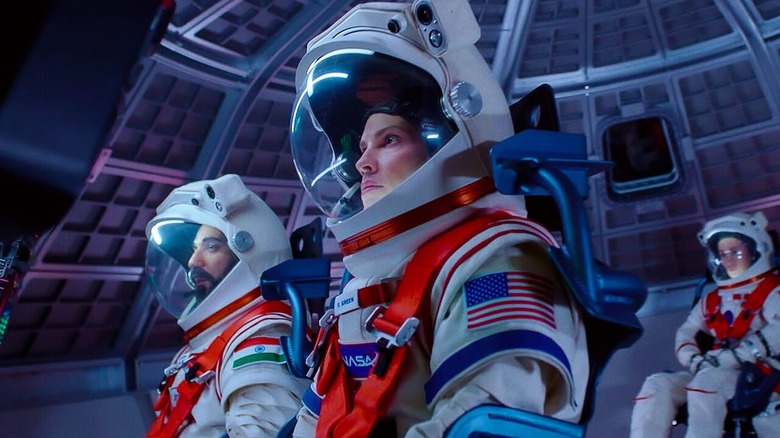 Netflix
"Away" season 1 was released on Netflix on September 4, 2020. By October 19, it was widely reported that the show had been scrapped by the streaming service. This, despite the fact that it had largely dominated the streaming service's top 10 list, in terms of viewership, in the initial days following its debut. No matter. The brass at Netflix made quick work of deciding not to proceed with season 2. This implies it was not a difficult decision to make. We'll get into more of why that might be in a moment, but it's important to understand the timeline here. This was cut and dry. Netflix did not linger on this one for too long.
Away Season 2 Was Being Planned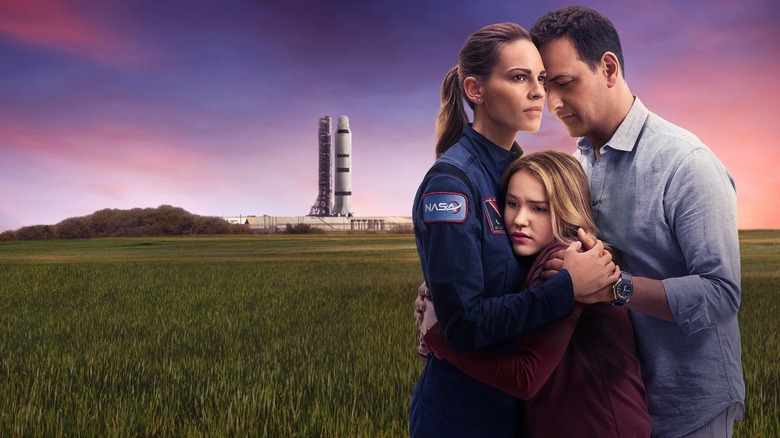 Netflix
In an interview with Collider following the show's cancelation, showrunner Jessica Goldberg explained that they were already tossing around ideas for "Away" season 2. So it's not as though the idea of a second season wasn't something that was creatively off the table. Goldberg said the following:
"We were really tossing around the big questions that anybody who explores Mars asks. Is there life? And if there is life, is it living life or is it fossilized life? And then, there are the deeper places you could go with all of those characters because we were showing little pieces of their life. I felt like, particularly with the Kwesi character, there were so many stories to tell with him that we didn't get to tell in Season 1. For me, space and the cosmos is the expansion of our imaginations and I feel it was a shame not to be able to explore what discovery is on that planet."
To further drive home the point, Goldberg also explained that the plan was to have it last three seasons.
"It was always, in our head, a three-season show. The first season was gonna be that trip, the second season was Mars and the third season was Earth," Goldberg explained. "We would skip the trip back because the reintegration process of being home is like, what happens if you're away for three years? How have you changed? How do you get back into your family? That season, in particular, really interested me. You leave when your daughter is 15, and when you come home, now she's 18. It was always gonna be three seasons. I guess we probably would have written it differently, but it's just so hard to even imagine. It was also just so fun to be able to explore all of those international characters. It feels like there was a lot more to do with them."
A Matter of Cost Vs. Viewership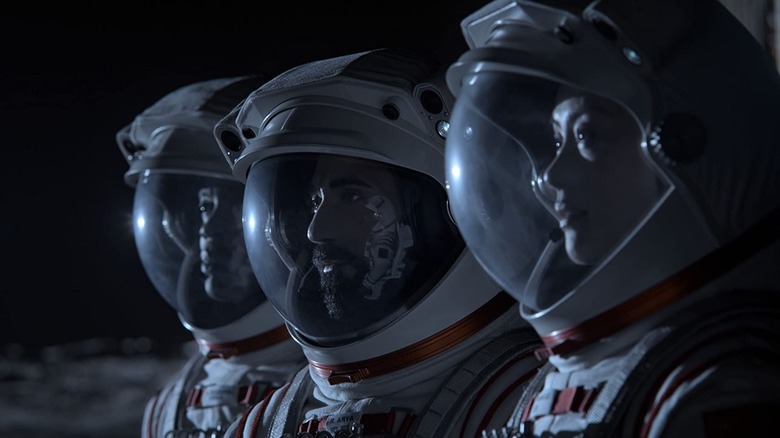 Netflix
So, fans might be asking, why was "Away" canceled? Well, Netflix has a complicated system to determine what shows continue on and what shows get canceled. It's ultimately all about cost vs. viewership. Netflix doesn't sell ads like a network. It's all about keeping subscribers happy and getting new ones to come aboard. That's getting more difficult in the U.S. and other countries, the service already has 209 million subscribers worldwide. Hence, they recently launched a free version of the service in Kenya.
The point being, if a show gets canceled, it likely comes down to a cost/benefit analysis not being in its favor. That analysis did not come out in favor of "Away." And there are several reasons why that might be. For one, a big sci-fi/space show isn't going to be cheap. Netflix may have deep pockets, but there are limits. Oftentimes, cast members, and key crew members, will want/deserve raises in a second season. That adds more to the cost. Lastly, critical response does matter here. With "Away," it was mixed. The show currently holds a 59% critical rating and a 60% audience score on Rotten Tomatoes. That makes a second season even more of a gamble. As such, the math simply didn't check out for Netflix on this one, as disappointing as that may be for those who enjoyed the one-season journey.