Benedetta Teaser Trailer: Paul Verhoeven's Lesbian Nun Drama Promises Sex, Blood, And Sacrilege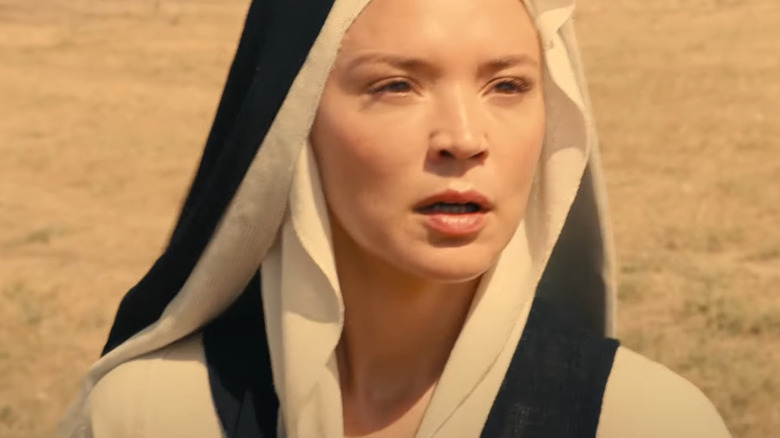 Pathé
It's been awhile since "Robocop" director Paul Verhoeven dropped a new film, but it looks like he's back with a vengeance. His latest, "Benedetta," premiered at Cannes Film Festival in July, but now it's time for the rest of us to have a taste of the deliciously profane. IFC just dropped a new teaser trailer for the nunsploitation period piece, which is set to hit theaters and VOD on December 3, 2021. 
A New Benedetta Trailer
The new teaser trailer for "Benedetta" shows some footage that wasn't contained in the previously released trailer. It also shows off just how much critical acclaim the drama has gotten so far, with quotes flashing over clips from the movie at a pace that's almost too fast to catch. There's also plenty of eroticism between two of the nuns, which hints at the movie's intense sexual content. (The sexuality was apparently too much even for frequent collaborator Gerard Soeteman, who Verhoeven initially tapped to help write the script but has distanced himself from the project.)
So we know that the movie is about lesbian nuns and that it's going to feature blasphemy, blood, and boobies. But what the heck is it actually about?
Here's the official synopsis:
In the late 15th century, with plague ravaging the land, Benedetta Carlini joins the convent in Pescia, Tuscany, as a novice. Capable from an early age of performing miracles, Benedetta's impact on life in the community is immediate and momentous.
Blasphemy Based on a True Story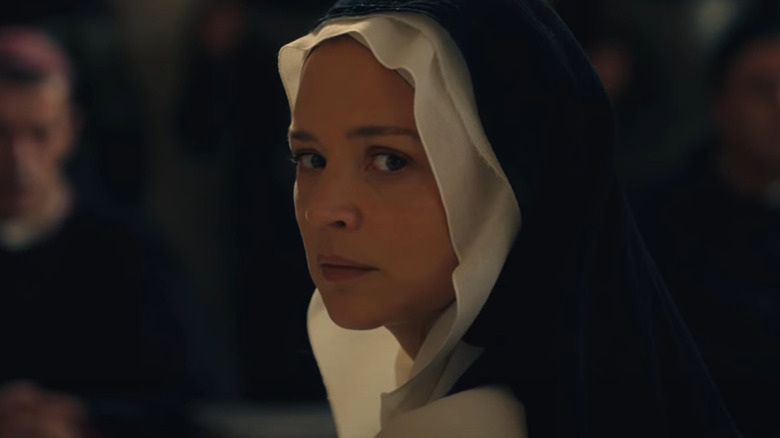 Pathé
"Benedetta" was based on the book (and true story!) "Immodest Acts: The Life of a Lesbian Nun in Renaissance Italy" by Judith C. Brown. While Verhoeven took liberties with the story, the movie does claim that it is based, at least somewhat, in truth. The synopsis of Brown's book gives us more of an idea regarding the mysterious Benedetta:
The discovery of the fascinating and richly documented story of Sister Benedetta Carlini, Abbess of the Convent of the Mother of God, by Judith C. Brown was an event of major historical importance. Not only is the story revealed in Immodest Acts that of the rise and fall of a powerful woman in a church community and a record of the life of a religious visionary, it is also the earliest documentation of lesbianism in modern Western history. Born of well-to-do parents, Benedetta Carlini entered the convent at the age of nine. At twenty-three, she began to have visions of both a religious and erotic nature. Benedetta was elected abbess due largely to these visions, but later aroused suspicions by claiming to have had supernatural contacts with Christ. During the course of an investigation, church authorities not only found that she had faked her visions and stigmata, but uncovered evidence of a lesbian affair with another nun, Bartolomeo. The story of the relationship between the two nuns and of Benedetta's fall from an abbess to an outcast is revealed in surprisingly candid archival documents and retold here with a fine sense of drama.
"Benedetta" will premiere in U.S. theaters and on VOD on December 3, 2021.