Yes, That's Philip Seymour Hoffman's Son Starring In Paul Thomas Anderson's Licorice Pizza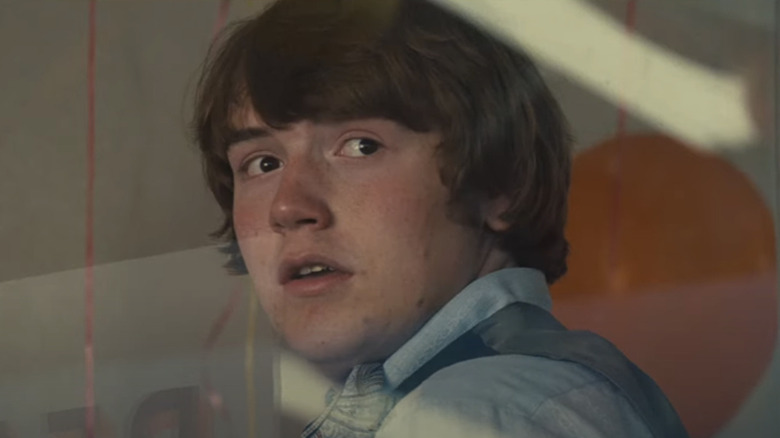 MGM
Oscar-winning actor Philip Seymour Hoffman appeared in five of director Paul Thomas Anderson's films before his tragic death in 2014, and now his son is following in his father's footsteps. 
Cooper Hoffman, who had never acted professionally in a film, jumped into the deep end by taking the lead role in Anderson's "Licorice Pizza," the acclaimed filmmaker's coming-of-age movie set in California's San Fernando Valley. How's that for your first acting gig?
Philip Seymour Hoffman's Legacy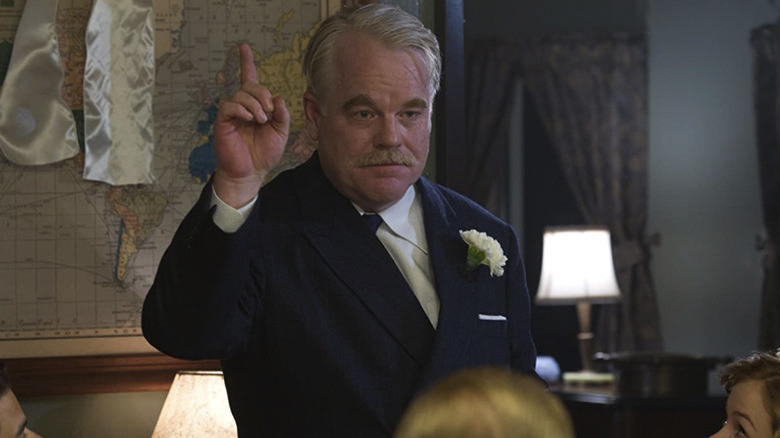 Annapurna
The elder Hoffman was one of the most beloved actors working in Hollywood before he passed away at the age of 46, and much of the good will he earned was due to his performances in Paul Thomas Anderson movies. Philip Seymour Hoffman was with Anderson right from the beginning, appearing in Anderson's directorial 1996 debut, "Hard Eight," before eventually playing larger roles for him in "Boogie Nights," "Magnolia," "Punch-Drunk Love," and "The Master." 
The actor and director had a special relationship. "When I saw him for the first time in 'Scent of a Woman,' I just knew what true love was," Anderson said on an episode of WTF with Marc Maron. "I knew what love at first sight was. It was the strangest feeling sitting in a movie theater and thinking, 'He's for me and I'm for him.'"
Hoffman won his sole acting Oscar for starring in Bennet Miller's "Capote," but picked up another nomination for his jaw-dropping work in "The Master," which felt like the type of performance that could have kickstarted a whole new era of transformative, powerful work if he had not died far too early.
In addition to his unbelievable body of work (I, for one, still ride for his fantastic supporting performance in "Along Came Polly"), Hoffman left behind three children, including Cooper, his oldest.
Welcome to Hollywood, Cooper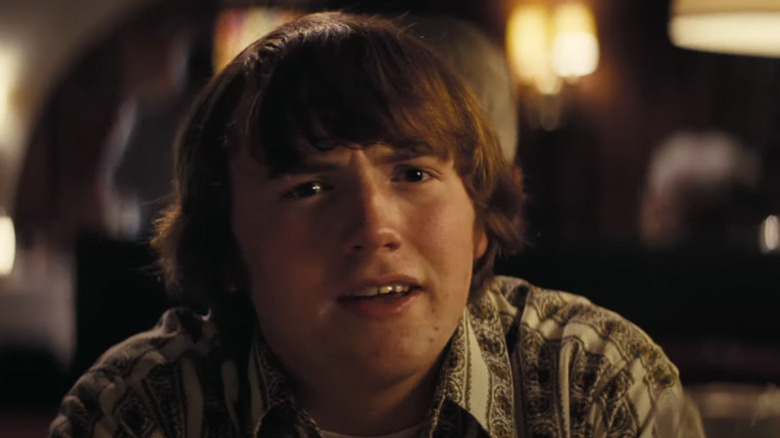 MGM
"All you owe the public is a good performance." – Humphrey Bogart
Despite his famous father, Cooper Hoffman has stayed off the radar so far, avoiding the press and not giving any interviews (as far as I can tell). He's a mystery, which is arguably the ideal state of being for an actor: that way, the only baggage he'll bring to "Licorice Pizza" is the fact that he's Philip's son. Anderson obviously wants to use that baggage in his favor with this movie and craft a meta-narrative that complements the story being told on screen. That meta aspect may not be quite as potent as Michael Gandolfini playing a younger version of Tony Soprano in "The Many Saints of Newark" (a role Michael's father James originated), but I'm betting both performances will lead to emotional reactions from audience members who had fond relationships to their fathers' work on screen. I can't wait to see Cooper's performance here and watch him step out of his father's shadow and carve his own legacy.
"Licorice Pizza" will be in select theaters on November 26, 2021.