Game Of Thrones Actor Pilou Asbaek Is Heading To Salem's Lot, Where There Are No Dragons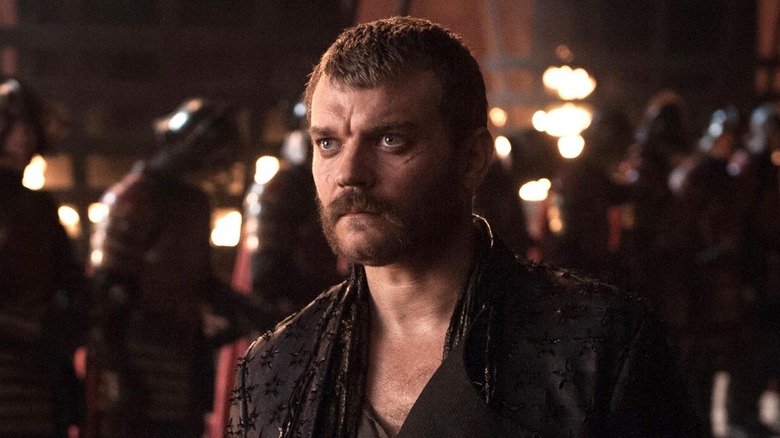 HBO
Pilou Asbæk has a date with a vampire. According to The Hollywood Reporter, the Danish thespian boards New Line Cinema's forthcoming adaptation of Stephen King's best-selling novel "Salem's Lot." Asbæk (we dare you to try writing that last name properly) will be playing the key role of Richard Straker, familiar to vampire baddie Kurt Barlow. 
After cutting his teeth for several years in his native country, Asbæk made a splash playing Scarlett Johansson's sleazy boyfriend in 2014's "Lucy" and then again opposite Johansson for 2017's big budget live-action "Ghost in the Shell." He is best known Stateside for portraying dirtbag supreme Euron Greyjoy for three seasons of HBO's "Game of Thrones," where he slashed and burned his way through lots of fleets before ultimately meeting his end at the hands of Jaime Lannister. Other big credits include the "Ben-Hur" remake, "The Great Wall" (where he also dealt with dragons) and the World War II horror flick "Overlord."
Next year Asbæk will re-team with "Overlord" director Julius Avery on the revisionist superhero drama "Samaritan" starring Sylvester Stallone. He also recently completed work on James Wan's sequel "Aquaman and the Lost Kingdom," and must have done a half-decent job on that since Wan is also a producer on the new "Salem's Lot."
A Familiar Familiar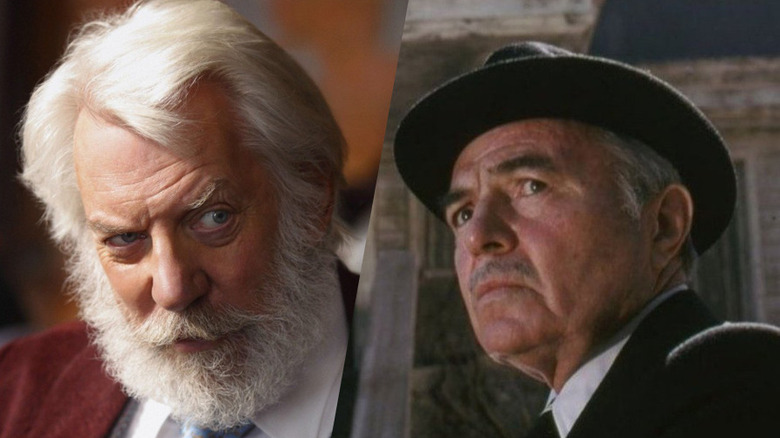 TNT/CBS
Asbæk will be the third actor to portray Straker onscreen after James Mason memorably played him as the primary antagonist of Tobe Hooper's 1979 TV movie "Salem's Lot," and Donald Sutherland's take in Mikael Salomon's 2004 mini-series version. He was also played by John Moffatt ("Murder on the Orient Express") in a BBC radio adaptation. A sly nod in 2017's "The Dark Tower" movie showed a visible street sign for "Barlow and Straker's," the antiquities shop Straker opens in King's 1975 novel "'Salem's Lot."
In the book, Straker clears the way for the vampire Barlow to have his way with the titular town (short for Jerusalem's Lot), laying the groundwork by purchasing the foreboding Marsten House and murdering young Ralphie Glick. In the book he is described as bald with a strange accent, so we'll see if Asbæk will shore his locks for the role as production on the new film is already well underway in Boston. 
The third movie version (and first theatrical version) of "Salem's Lot" is being handled by Conjuring Universe masterminds Gary Dauberman in the screenwriter/director's chair and James Wan producing for his Atomic Monster company with partner Michael Clear alongside Roy Lee and Michael Wolper. Also in the cast are Lewis Pullman, Alfre Woodard, Makenzie Leigh and Stephen King regular William Sadler ("The Shawshank Redemption," "The Mist"). Dauberman's 2019 directorial debut "Annabelle Comes Home" is actually one of the strongest entries in that entire franchise, so we're excited to see what he has in store for one of Horror Master King's most iconic works.