The Morning Watch: The Mandalorian Season 2 Special Effects, Jungle Cruise Honest Trailer & More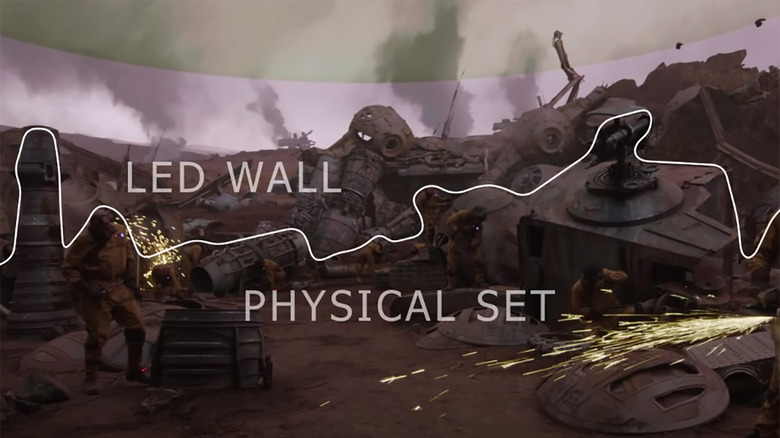 Industrial Light and Magic
(The Morning Watch is a recurring feature that highlights a handful of noteworthy videos from around the web. They could be video essays, fan-made productions, featurettes, short films, hilarious sketches, or just anything that has to do with our favorite movies and TV shows.)
In this edition, take a closer look at the visual effects and practical special effects used in the second season of "The Mandalorian" on Disney+. Plus, have a laugh at the expense of "Jungle Cruise" with the Honest Trailer for the theme park adventure movie. And finally, listen as Kevin Smith breaks down a scene from "Chasing Amy" that was inspired by Steven Spielberg's classic blockbuster "Jaws."
The Mandalorian Season 2 Special Effects
First up, for Industrial Light and Magic, visual effects supervisor Richard Bluff shares a look behind the scenes of "The Mandalorian" season 2, which just won seven Emmys, including the categories of visual effects, prosthetic make-up, stunts, and more. See how the ILM StageCraft LED Volume, real setpieces, stop-motion animation, practical creature effects, and more were used in harmony to bring some of the show's most exciting sequences to life.
Jungle Cruise Honest Trailer
Next, would you believe that "Jungle Cruise" is the third movie featuring Dwayne Johnson trying to retrieve some kind of shiny artifact from the jungle? But this one is different, because it's based on a Disney theme park attraction, and Emily Blunt is along for the ride. As the Honest Trailer from Screen Junkies points out, it also comes with a lot more hokey jokes and banter, but that's to be expected when the movie is based on a ride that has more cheesy jokes than actual theme park thrills. Oh well, it'll do until you can actually go back to Disneyland.
Kevin Smith Breaks Down Chasing Amy's Injury Scene
Finally, Kevin Smith is back with another edition of "Scene Studies," this time focusing on another sequence from "Chasing Amy." In case you never realized it, the scene in question is inspired by "Jaws," when Quint and Hooper compare their scars from injuries over the years. Because the scene was inspired by "Jaws," the production designer tried to make the bar look very similar to the cabin of the boat known as the "Orca."