Clips Round-Up: The Night House Expertly Creeps, Richard Pryor Sabotages Himself, Tethered Hunts A Suspect [Exclusive]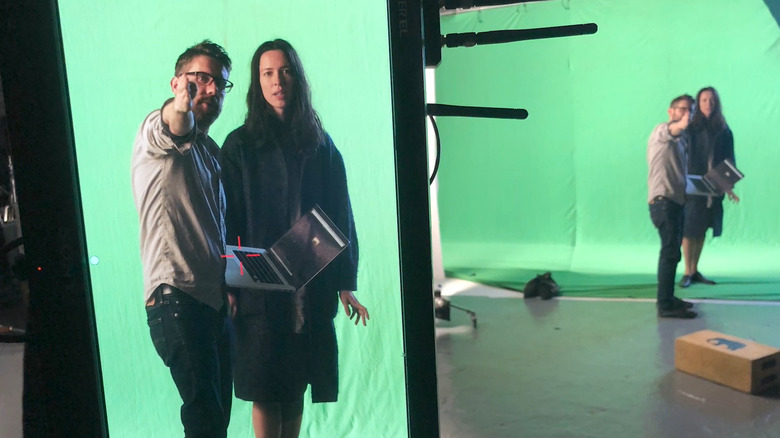 Searchlight Pictures
(Welcome to SlashClips, a series where we bring you exclusive clips from hot new Digital, Blu-ray and theatrical releases you won't see anywhere else!)
In this edition:
"The Night House"
The Ultimate Richard Pryor Collection
"Tethered"
The Night House
With release windows getting smaller and smaller these days, its no surprise to see a smart, critically acclaimed horror flick like "The Night House" make its home video debut a little over a month after it's theatrical release. It's still playing in theaters! But that's exactly what's happening when it drops on Digital October 5 and on Blu-ray October 19, just in time for the spooky season.
The film revolves around a woman named Beth (Rebecca Hall) who has unexpectedly lost her husband to suicide. Trying to figure out why he did what he did, she stumbles upon a house where a woman who looks just like her lives. Our exclusive clip comes from a new behind-the-scenes featurette from the home video release exploring director David Bruckner's approach to the production, and you can even see Hall practicing a cool wire stunt.
The Ultimate Richard Pryor Collection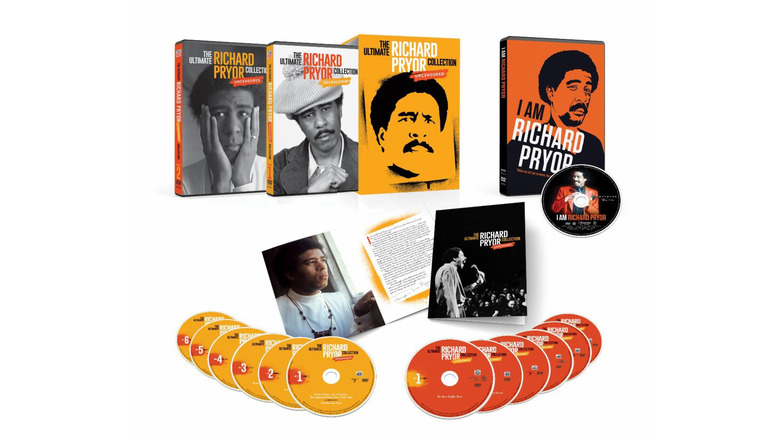 TimeLife
TimeLife has released a new 13-DVD set of "The Ultimate Richard Pryor Collection: Uncensored," featuring a treasure trove of material including all four of the legendary comedian's full-length concert films ("Live & Smokin'," "Live in Concert," "Live on the Sunset Strip," "Here and Now"), TV appearances, documentaries ("Richard Pryor: Omit the Logic" and "I Am Richard Pryor"), his 1986 autobiographical feature "Jo Jo Dancer, Your Life Is Calling" and -perhaps most enticing- never-before-released footage from his notorious first film "Uncle Tom's Fairy Tales," which has been lost since 1968.
In two different clips from the set you can see director Penelope Spheeris ("Wayne's World," "Black Sheep") talking about her experience working with the mercurial Pryor on the movie, which revolved around a white man standing trial for raping a black woman. The sordid history behind the movie involves a dispute between Pryor and his second wife Shelley Bonus, during which the comedian tore up the negative. Spheeris was shocked to see two years of work go down the drain, and spent time painstakingly piecing it back together. Afterwards it was shown to Bill Cosby, who had invested in the film, and then never seen again. 
Tethered
In "Tethered" we find an indie film that actually "walks the walk" in terms of diversity, hailing from an Asian writer/director (Gregg Furuoka) with a Black female lead (Caroline Harris, "Westworld"), an Asian supporting cast and a Black composer (Maam, "Where We Begin"). This refreshing blend of backgrounds culminates in a stellar sci-fi story of a police officer finds out she may or may not be living in alternate realities (plural), all while trying to figure out the mystery of what happened to her partner. 
Shot on a micro budget with the crew housed in a rented sprinter van for two weeks in and around Los Angeles, "Tethered" is available on demand and on most digital streamers, including iTunes.