Superhero Bits: New Venom 2 Footage Arrives, Miss Minutes Is Coming Back Soon & More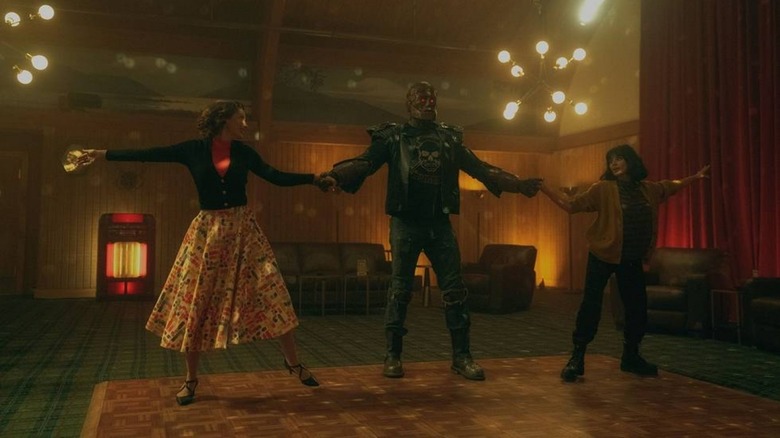 HBO Max
(Superhero Bits is a collection of stories, updates, and videos about anything and everything inspired by the comics of Marvel, DC, and more. For comic book movies, TV shows, merchandise, events, and whatever catches our eye, this is the place to find anything that falls through the cracks.)
In this edition of Superhero Bits:
"Doom Patrol" season 3 is finally here
"Ms. Marvel" officially gets pushed to 2022
"Loki" favorite Miss Minutes is returning soon

Check out new footage from "Venom: Let There Be Carnage"
Supergirl Season 6: The Gauntlet
Here's the promo and official synopsis for "The Gauntlet:"
Supergirl (Melissa Benoist) and team race Nyxly (Peta Sergeant) for control of a magical totem that controls courage. Supergirl and Nyxly battle and each get a piece of the totem but learn the first person to pass the test of courage will gain control of the entire thing. Meanwhile, Lena (Katie McGrath) is still struggling to make sense of her newfound gift.
The episode was directed by Tawnia McKiernan with story by Dana Horgan and teleplay by Jay Faerber ad Brooke Pohl.
Miss Minutes to Return In Marvel's Timeless Comic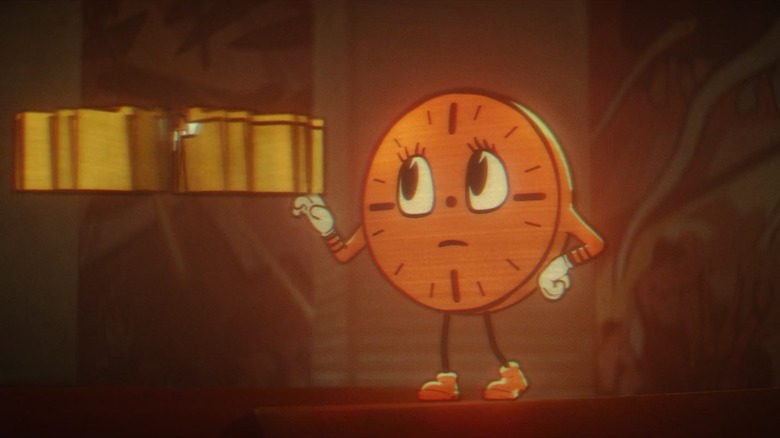 Marvel Studios
"Loki" had a lot going for it. But the Disney+ show gifted us with a new character to love in the form of Miss Minutes, voiced by the amazing Tara Strong. Well, it turns out Miss Minutes is going to get some more time to shine in the near future. As reported by Games Radar, the character is set to feature on a cover for the upcoming event series "Timeless." This is fitting, as the event will center on Kang the Conquerer, who ended up being a big part of "Loki" and is poised to be a huge part of the MCU going forward.
For a little context, here's the logline for "Timeless:"
When a threatening new timeline emerges, Kang the Conqueror must fight his way through the coming year to protect the main 616 timeline he's worked centuries to solidify as his own.
"Timeless" #1 is set to hit shelves in December.
Stargirl Season 2: Summer School: Chapter Eight
Here's the promo and official synopsis for "Summer School: Chapter Eight:"
With his world crashing down around him, Rick (Cameron Gellman) focuses his attention on protecting Solomon Grundy after learning hunters are after a bear in the woods. Meanwhile, Beth (Anjelika Washington) becomes the target of Eclipso's (Nick Tarabay) latest plan.
Andi Armaganian directed the episode written by Steve Harper.
Black Lightning Funko POP! Figures Are On the Way
"Black Lightning" wrapped up its four-season run on The CW earlier this year. That is sad. But the good news is, the show leaves behind quite a few fans and a lasting legacy. As such, the folks at Funko have revealed that they have a new line of POP! figures based on the DC Comics TV show coming later this year. The line includes Black Lightning, Thunder, Lightning, and Tobias Whale. Pre-orders are available now, for those who are interested.
What If...? Episode 7 Easter Eggs and More
Recently, Marvel's "What If...?" released an episode centered on Thor, which also brought Ultron back to the MCU. For those who want to dive a bit deeper into the episode, the folks at ScreenCrush have put together a comprehensive video diving into the many Easter eggs contained in the episode, titled "What if... Thor Were an Only Child?" Spoilers lie within, obviously, but those who have seen the episode would do well to check out the video above.
Ms. Marvel is Officially Bumped to 2022 on Disney+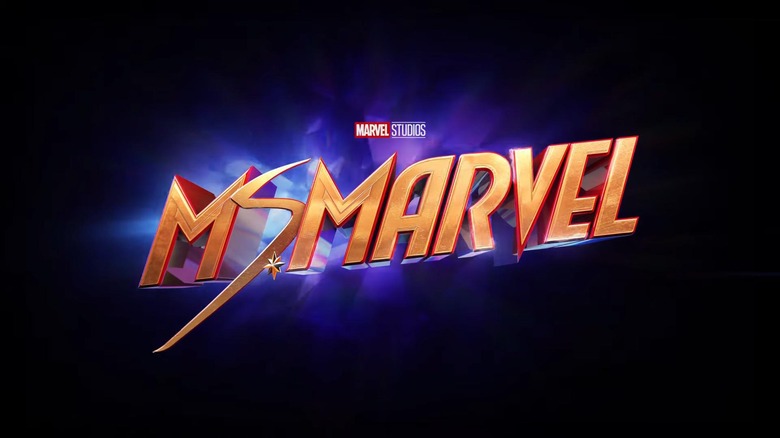 Marvel Studios
While it hard largely been suspected, it has now been confirmed. According to a new report from Variety, "Ms. Marvel" will now arrive on Disney+ in 2022. The good news is we're still getting "Hawkeye" before year's end. And fear not, fans, as Kamala Khan will get her time to shine soon enough.
The series stars Iman Vellani in the lead role, with Aramis Knight, Saagar Shaikh, Rish Shah, Zenobia Shroff, Mohan Kapur, Matt Lintz, Yasmeen Fletcher, Laith Naki, Azher Usman, Travina Springer, and Nimra Bucha rounding out the ensemble.
The Venom 2 TV Spots Are Rolling In
On the "Venom: Let There Be Carnage" front, we have a new TV spot for the upcoming sequel. It doesn't bring much in the way of new footage. It does, however, serve as an indication that this movie is just around the corner, as it's set to arrive in theaters on October 1. You can check out the latest TV spot for yourself in the video above.
Venom: Let There Be Carnage R-Rating Was Considered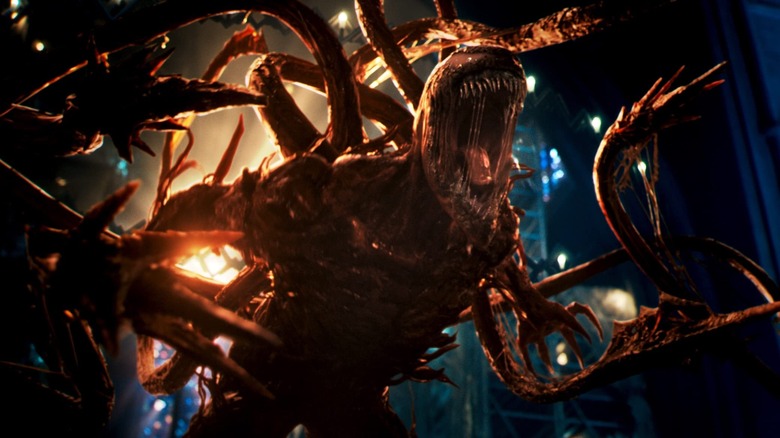 Sony Pictures
Speaking of "Venom: Let There Be Carnage," the sequel is going to hit theaters next month as a PG-13 movie. That shouldn't come as a surprise given how well the first movie did at the box office. But there was some hope that the filmmakers would push for the big R this time around. While speaking with ComicBook.com, star Tom Hardy and director Andy Serkis addressed the topic and explained that it was at least considered.
"100% we considered it," Hardy said. "With all of these symbiotes, you know, you consider it. You read the comic books and it is extreme, but that's not what we're here to do."
Serkis expanded on the topic a bit, explaining that they feel some things are better left to the imagination.
"Sometimes leaving things to the imagination is as powerful too. We pushed it as far as we could possibly go, but with some room to go in people's heads. That character is pretty scary and the kind of the truth of where that character emanates from and Cletus Kasady is a character that is amplified through Carnage, does a lot of the work. So I think we certainly fulfill a lot of the essence of Carnage."
Doom Patrol Season 3 Has Arrived, Here's a Helpful Refresher
At long last, fans of the weirder side of the DC universe have reason to rejoice as "Doom Patrol" season 3 is here. The first three episodes have officially dropped on HBO Max, bringing Robot Man and the gang back for another round of wild adventures. For those who perhaps need a quick refresher, the HBO Max YouTube channel has put together a brief video explaining what has happened up to this point in the series.
"Doom Patrol" season 3 will continue with the fourth episode hitting HBO Max on September 30, and new episodes will follow weekly through October 21.