Tiger King 2 Coming To Netflix This Year With 'More Madness And Mayhem'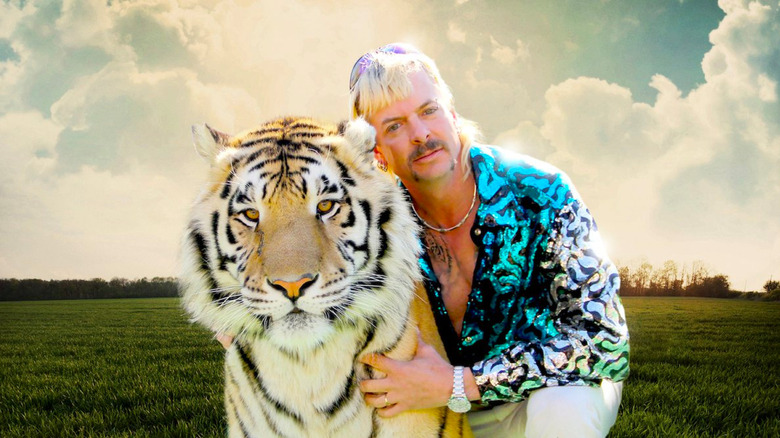 Netflix
I'll freely admit that I got swept up in the "Tiger King" craze. The Netflix docuseries was well-made in the sense that it did a good job dropping strange, explosive twists to keep us hooked from episode to episode. That said, the minute the original docuseries ended, I was content to move on. I really didn't want to spend any more time with Joe Exotic, a twisted character who was so sure he was going to get a pardon from former President Trump that his lawyer had a limo waiting outside the prison on Trump's last night in office (spoiler: the pardon never came and Joe Exotic is still incarcerated). But it looks like the story of Joe Exotic and the wack pack that surrounds him will continue, as Netflix has confirmed "Tiger King 2" is on the way. The announcement comes coupled with announcements for several other true crime adjacent documentaries headed to the streaming service in the not too distant future. 
Tiger King 2: But Why?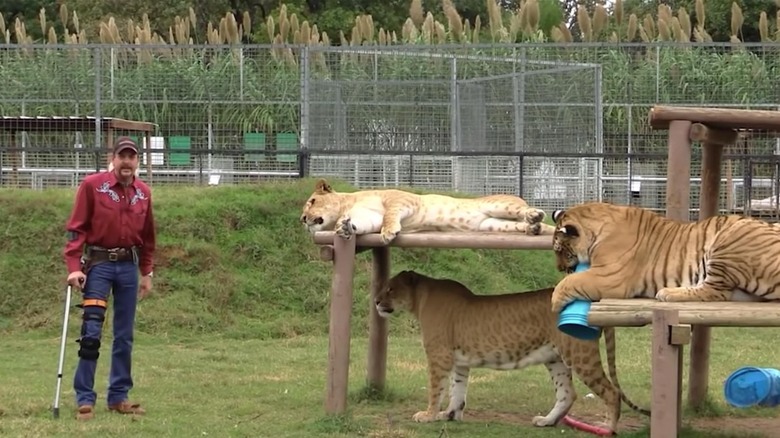 Netflix
Look, I get it. "Tiger King" was a buzz-worthy hit for Netflix, so of course they want to keep that story going. But there's a part of me that really would be happy to forget all about Joe Exotic and the people around him. But Netflix doesn't care what I think, of course, and why should they? I'm sure the majority of their subscribers will be curious about this. And who am I kidding? I'll probably end up watching it, too, like a complete chump.
In the first season of "Tiger King":
Among the eccentrics and cult personalities in the stranger-than-fiction world of big cat owners, few stand out more than Joe Exotic, a mulleted, gun-toting polygamist and country western singer who presides over an Oklahoma roadside zoo. Charismatic but misguided, Joe and an unbelievable cast of characters including drug kingpins, conmen, and cult leaders all share a passion for big cats, and the status and attention their dangerous menageries garner. But things take a dark turn when Carole Baskin, an animal activist and owner of a big cat sanctuary, threatens to put them out of business, stoking a rivalry that eventually leads to Joe's arrest for a murder-for-hire plot, and reveals a twisted tale where the only thing more dangerous than a big cat is its owner.
The docuseries was full of twists, turns, and shocking reveals. It also took some questionable paths – there's an entire episode suggesting that Joe Exotic's mortal enemy, Carole Baskin, is a murderer, which just seems a little unsightly. And now here comes "Tiger King 2." Details are very vague at the moment, with Netflix only providing this mini logline: 
The global hit Tiger King, which attracted 64 million households in the first four weeks after its March 2020 premiere, will return to Netflix for more madness and mayhem.
"Tiger King 2" comes from directors Eric Goode and Rebecca Chaiklin. There's no word yet on a specific premiere date, but Netflix says it should arrive this year. 
More Netflix Docs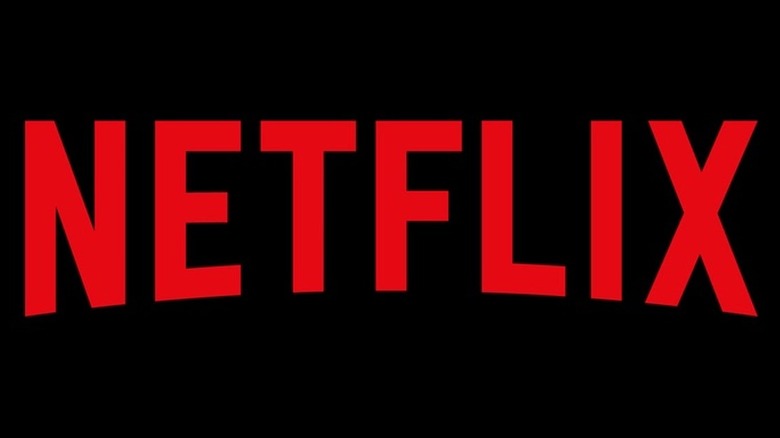 Netflix
In addition to the "Tiger King 2" news, Netflix also revealed several other upcoming documentaries that will deal with "crimes, cons, and scams." Let's take a look!
The Puppet Master: Hunting the Ultimate Conman – Series Premieres in January 2022
From the acclaimed filmmakers behind The Imposter, this three-part series tells the jaw-dropping story of one of the world's most audacious conmen who was convicted in 2005 for stealing fortunes and destroying multiple lives. But now, in an incredible twist, the story reaches into the present day, with a desperate family who fear for their mother's safety.

The Tinder Swindler – Film Premieres in February 2022
The Tinder Swindler tells the jaw-dropping story of a prolific conman who posed as a billionaire playboy on Tinder, and the women who set out to bring him down.

Trust No One: The Hunt for the Crypto King – Film Premieres in 2022
Follow a group of investors turned sleuths as they try to unlock the suspicious death of cryptocurrency multimillionaire Gerry Cotten and the missing $250 million they believe he stole from them.

Bad Vegan – Series Premieres in 2022
Celebrity restaurateur Sarma Melngailis becomes the "Vegan Fugitive" when she's conned out of millions by a man who convinces her that he can expand her food empire and make her beloved pit bull immortal — as long as she never questions his increasingly bizarre requests.

Out of all of these titles, "Bad Vegan" sounds like the most interesting, just because it seems a lot different from the standard true crime docs we get these days. We'll update you with more info on these titles, and more, when it becomes available.