Legends Of Tomorrow Season 7 Release Date, Cast, And More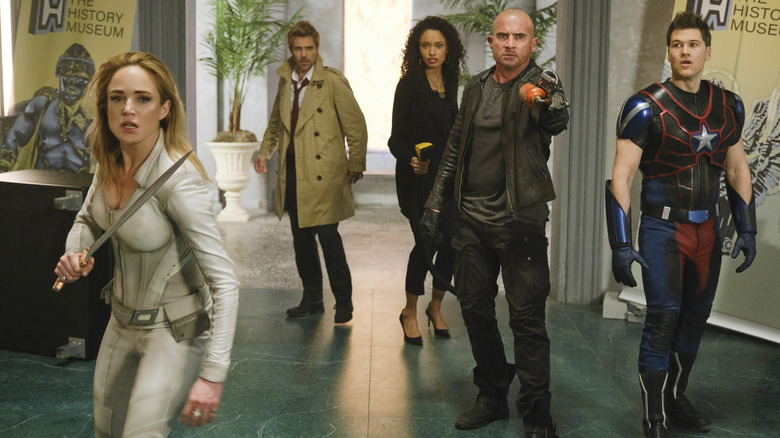 Warner Bros. Television
(Welcome to ...And More, our no-frills, zero B.S. guide to when and where you can watch upcoming movies and shows, and everything else you could possibly stand to know.)
CW shows have a tendency to come with certain preconceptions attached to them, some of which aren't entirely unfair ... but nonetheless don't tell the full picture. "Legends of Tomorrow" probably most fits the bill (although I'd argue that "Riverdale" is in on its own joke more than it gets credit for!) as a CW show that certainly has its ups and downs, but overcomes most of its shortcomings with copious amounts of creativity and outside-the-box thinking. The time-hopping superhero show just wrapped up its 6th season this past September and is gearing up for the impending premiere of Season 7, so there's no better time to catch up on everything there is to know about "Legends of Tomorrow."
Legends of Tomorrow Season 7 Release Date and Where You Can Watch It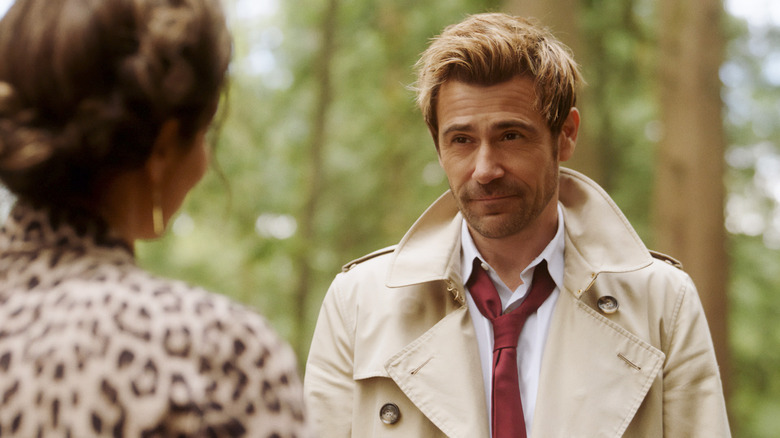 Warner Bros. Television
Like many shows, "Legends of Tomorrow" was not immune to the delays that befell many other productions over the past year and change. The resulting time crunch has led to a severely compacted release schedule, with season 6 airing from May 2021 to September 2021, with only a brief hiatus to split the season. Season 7 will be no different, as filming is still ongoing even as the Season 7 premiere is set to air on October 13, 2021. In a change from previous seasons, new episodes of "Legends of Tomorrow" can be seen on The CW channel on Sunday nights and will be made available for streaming on the network app the next day.
What is Legends of Tomorrow?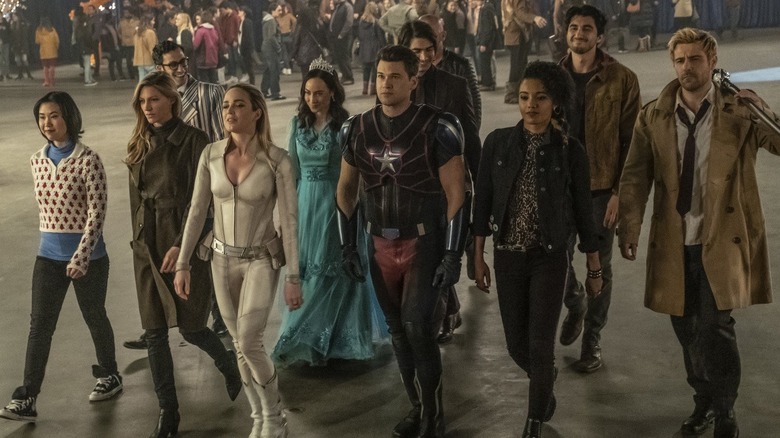 Warner Bros. Television
"Legends of Tomorrow" can be ... difficult to explain. The first season of the crossover series brought together an assortment of heroes and villains from both "Arrow" and "The Flash" for one big time-traveling extravaganza. Season 2 proceeded to give the series a much-needed shakeup, embracing the inherent silliness of the concept and taking bigger swings. Season 3 and onward marked another significant shift for the show, smashing together superheroes and actual historical figures with a reckless abandon that could only be perceived as either impossibly confident or a matter of throwing anything at the wall and seeing what sticks. Maybe the real genius is that it's both? In any case, season 7 will feature the team stranded in one particular moment in time: 1925.
Legends of Tomorrow Season 7 Showrunners, Crew, and More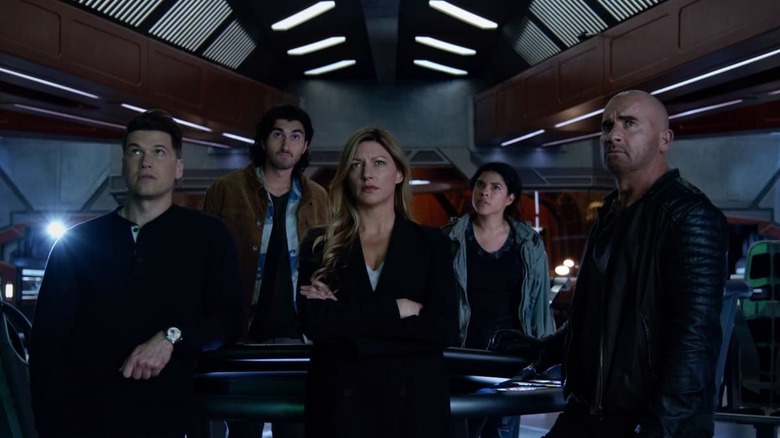 Warner Bros. Television
Executive producers and co-showrunners Phil Klemmer and Keto Shimizu return for season 7 along with writers James Eagan and Ray Utarnachitt, Morgan Faust and Marcelena Campos Mayhorn, Klemmer and Matthew Maala, Shimizu and Emily Cheever, Paiman Kalayeh and Mark Bruner, and Ray Utarnachitt and Mercedes Valle. The writer's room received a bit of a shakeup for the newest season as well, as announced by Shimizu in a Twitter post in June 2021. Writers Paiman Kalayeh and Valle both joined the staff while Leah Poulliot and Cheever were promoted as support staffers. Lauren Fields joined as script coordinator, Daniel Park as story assistant, and Ian Parker as writer's assistant. As she's done before, star Caity Lotz jumped over to the other side of the camera in order to direct the series' 100th total episode. Other directors include Kevin Mock, Alexandra La Roche, Kristin Windell, Andrew Kasch, and Nico Sachse.
Legends of Tomorrow Season 7 Cast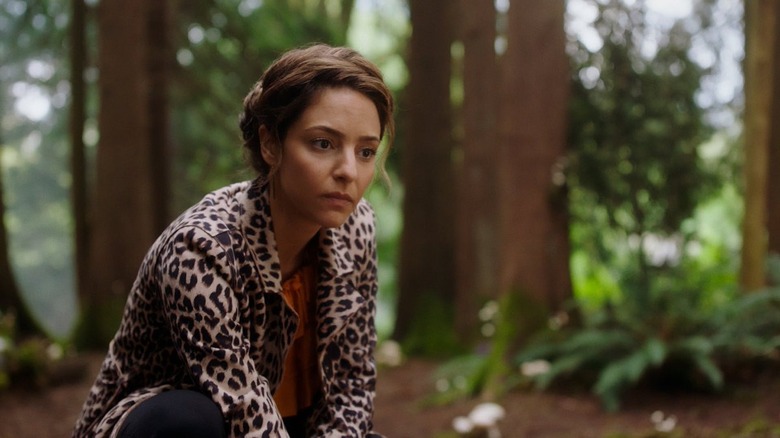 Warner Bros. Television
Season 7 of "Legends of Tomorrow" sees the returns of main cast members Caity Lotz as Sara Lance/White Canary, Tala Ashe as Zari Tomaz and Zari Tarazi, Jes Macallan as Ava Sharpe, Olivia Swann as Astra Logue, Adam Tsekhman as Gary Green, Shayan Sobhian as Behrad Tarazi, Lisseth Chavez as Esperanza "Spooner" Cruz, Amy Louise Pemberton as Gideon, Nick Zano as Nate Heywood/Steel, and Matt Ryan shedding his previous role as John Constantine in favor of playing the 20th century character Gwyn Davies.
Legends of Tomorrow Season 7 Trailer