The Morning Watch: VFX Artists React To De-Aged Luke Skywalker, Up Close With The Rocketeer's Jetpack & More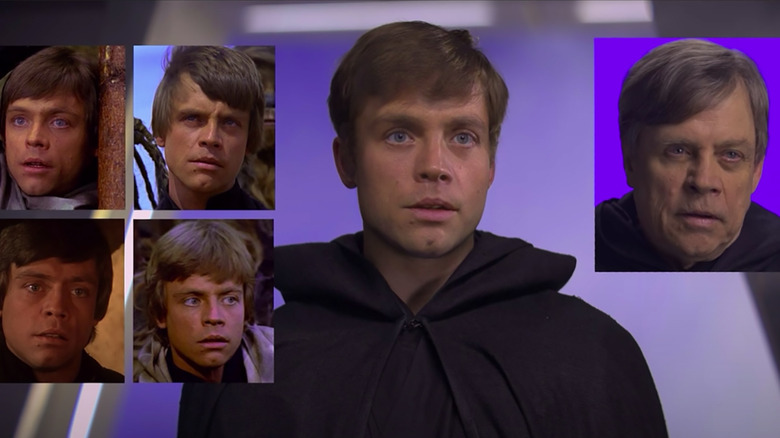 Lucasfilm
(The Morning Watch is a recurring feature that highlights a handful of noteworthy videos from around the web. They could be video essays, fan-made productions, featurettes, short films, hilarious sketches, or just anything that has to do with our favorite movies and TV shows.)
In this edition, see what the visual effects artists at Corridor Crew think of the work done on the de-aged Luke Skywalker created for the second season finale of "The Mandalorian." Plus, watch as Adam Savage gets up close with one of the jetpacks that was used during production of "The Rocketeer." And finally, listen to Regina King break down her career, from "Boyz n the Hood" to "Watchmen" and plenty more in between. 
VFX Artists React to The Mandalorian's Luke Skywalker
First up, the visual effects artist at Corridor Crew sit down to take a look at the work done to bring a young Luke Skywalker back into the fray in the second season of "The Mandalorian." It's interesting to hear them talk about the process and how much more difficult Industrial Light and Magic might have made it rather than taking a much easier route. Plus, they also examine scenes from James Gunn's "The Suicide Squad" and Steven Spielberg's "War of the Worlds."
Up Close with The Rocketeer's Jetpack
Next, Adam Savage and his Tested channel take a closer look at one of the original stunt jetpack's from "The Rocketeer." Unlike the real hero prop that was used for other scenes, this stunt jetpack appears to have a specific use, but the Prop Store putting it up for auction isn't sure how it was used. That's where Savage comes in, and he tries to figure out how this jetpack might have been used by the production for certain special effects shots.
Regina King Breaks Down Her Career
Finally, Vanity Fair brought in actress and filmmaker Regina King to break down her career in film and television over the years. King reaches back into early roles in the likes of "Boyz n the Hood" and "How Stella Got Her Groove Back" and moves into recent acclaimed turns in "Watchmen" and "If Beale Street Could Talk." Plus, she spends time talking about her directorial debut with "One Night in Miami," which should have earned her an Oscar nomination, but the world's a disappointing place.