Pitch Perfect TV Series With Adam Devine Will Sing Again On Peacock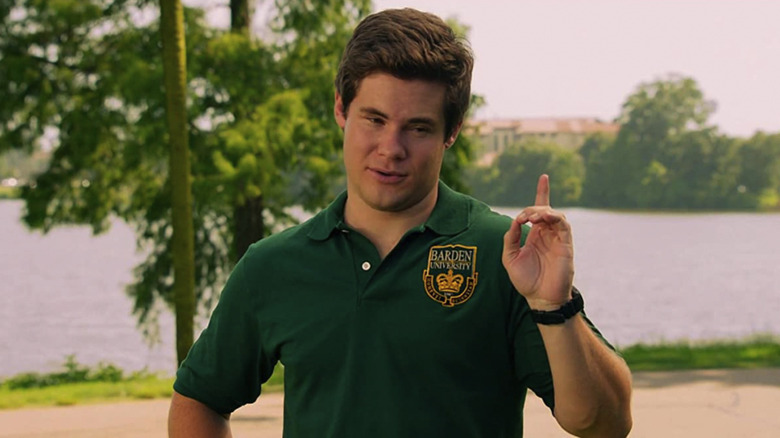 Universal
"Pitch Perfect," the three-film franchise about co-eds who sing acapella mash-ups of popular songs, will continue as a streaming series. Peacock has announced a straight-to-series order for a show that is annoyingly called "Pitch Perfect." (Can we put a moratorium on franchise entries being named the exact same thing as other entries in its own franchise? Please? Thank you.) But while the film trilogy focused on the women of the Barden University Bellas, this show is seemingly focused on one of the male characters from the franchise played by Adam Devine.
Adam's Back, Pitches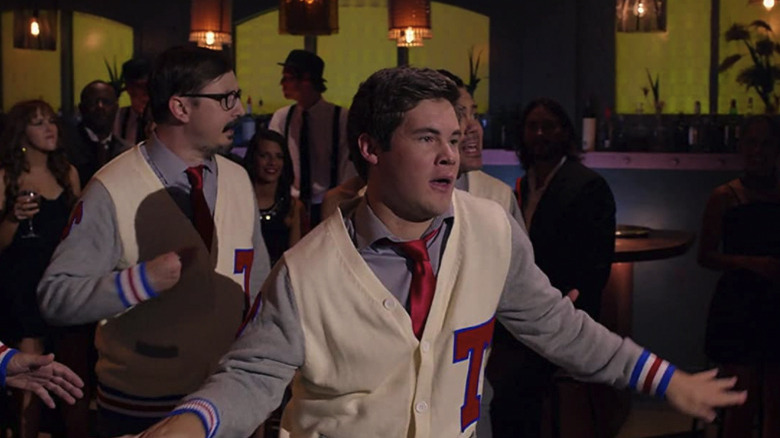 Universal
According to a Peacock press release, Devine will star in "Pitch Perfect" and reprise his role as Bumper Allen, "the vocal villain whom we love to loathe." Here's the official description of the show:
In the new series for Peacock, several years after we last saw him in "Pitch Perfect," Adam Devine's Bumper Allen moves to Germany to revive his music career when one of his songs becomes big in Berlin. 
The mention of Germany has me wondering if this show is going to bring back Flula Borg ("The Suicide Squad") to reprise his role of Pieter Krämer, the leader of the German powerhouse group Das Sound Machine from "Pitch Perfect 2." No other cast members have been announced yet, but it certainly seems like an easy way to include another familiar face.
Devine is fine in the "Pitch Perfect" movies, but the real reason to watch them for Anna Kendrick (and Hailee Steinfeld in the third entry). I wonder if they were asked to come back and turned down the opportunity – I suppose they're both busy enough that they might not have time for a commitment like this. But Bumper has always been a second-tier jokester whose entire schtick is being purposefully obnoxious, so one of my first thoughts upon reading the news that he would be starring in this show is that this "Pitch Perfect" has the potential to get very exhausting very quickly.
Frankly, the idea for this show sounds a little sweaty. But there's one behind-the-scenes name listed on this project that has me hopeful the whole thing could turn out surprisingly well.
In Amram We Trust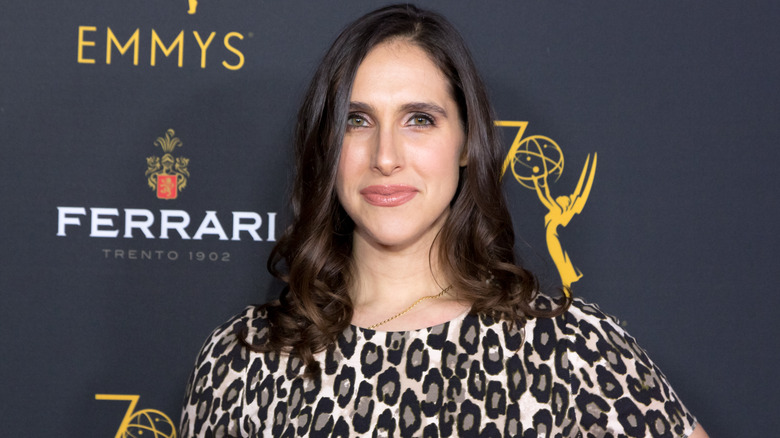 Greg Doherty/Getty Images
If you know the name "Megan Amram," congratulations: you have probably laughed a whole lot over the past several years. Amram is a writer-producer whose credits include things like "Parks and Recreation," "The Good Place," "Silicon Valley," and "An Emmy for Megan," a delightful web series she concocted with the sole purpose of trying to win an Emmy in a smaller category. (Sadly, she did not win.) She's one of the funniest writers working in Hollywood at the moment, and this new "Pitch Perfect" show seems to have been her idea – or at least, she evidently wrote one or some of the scripts for the series.
Amram will executive produce alongside Devine, Paul Brooks, Scott Neimeyer, Max Handelman, and Elizabeth Banks, who shepherded all three movies to the screen and directed the second movie. Erin Underhill, the president of Universal Television, indicated that Amram has a significant creative role behind the scenes here, saying:
"We're so happy to have the opportunity to bring the beloved Universal Pictures franchise 'Pitch Perfect' to the small screen and to explore the hilarious and distinct characters in this (musical-filled) world. We're lucky to partner with the talented Elizabeth Banks, Max Handelman and Paul Brooks, who produced the iconic films; the exceptionally funny and memorable Adam Devine; and Megan Amram, whose clever adaptation of 'Pitch Perfect' is sure to have audiences laughing out loud and tapping their feet."
Considering the quality of work Amram has been involved with over the past several years, I'm more than willing to give her the benefit of the doubt here. Best of luck to all involved.