New House Of Gucci Images Show Off Lady Gaga Looking Real ... Gucci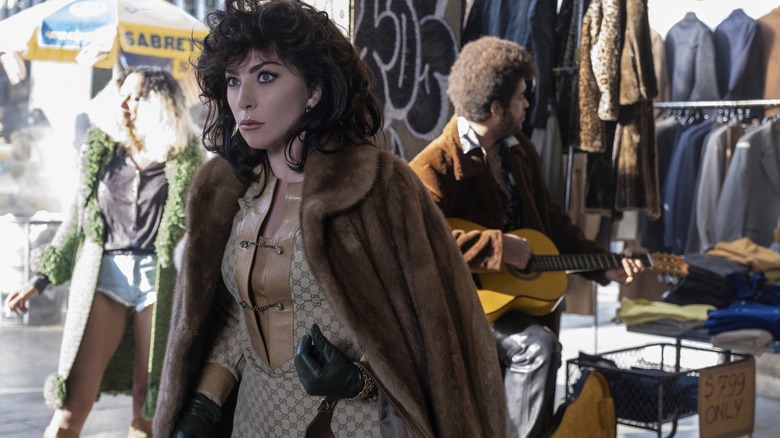 United Artists Releasing
We all knew that fashionista Lady Gaga would be looking fierce in Ridley Scott's new film "House of Gucci", but new images released show us just how fabulous she will be. While a first-look image showed Gaga and co-star Adam Driver in their best snow gear and the trailer gave us a few hints of sartorial glamor, the new images give us multiple looks to go gaga over. 
Lady in Red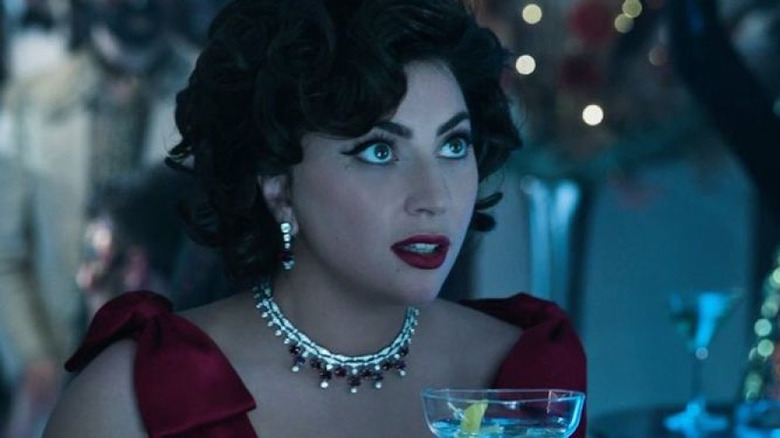 United Artists Releasing
New stills from "House of Gucci" show Gaga in a variety of outfits. She stars as Patrizia Reggiani, the ex-wife of fashion magnate Maurizio Gucci (Driver) who was tried and convicted for orchestrating his assassination. Apparently good looks can be deadly. 
The new stills show off Gaga in previously shown skiing attire, as well as a luxurious wedding gown, a club outfit that's pure '80s dance fashion, and even an outfit worn while in "mourning" for her husband. 
The above look shows Gaga as Patrizia in gorgeous red silk with matching lipstick and loads of rubies. With her black curls and thick eyelashes, she looks every bit the part of one of fashion's most infamous players. 
Staying Warm with an Ice-Cold Heart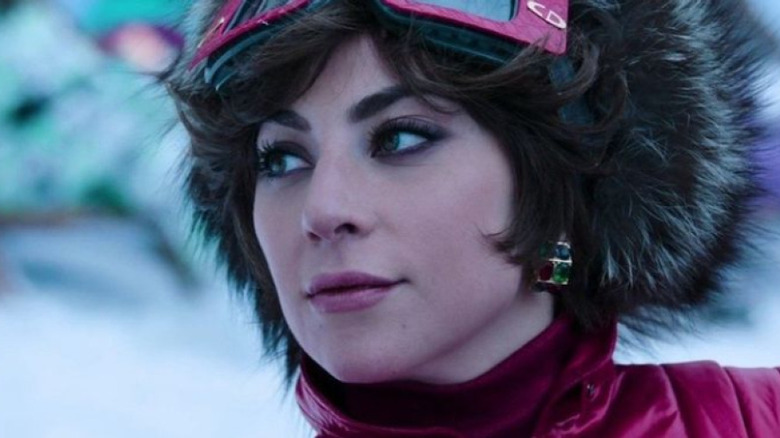 United Artists Releasing
We've already seen Gaga's snow gear in the official trailer, but the photos give us a closer look at her bejeweled earrings and hot pink goggles. You have to be ridiculously wealthy to wear earrings like that skiing — what happens if you lose one on the mountain?
Gucci Gaga on the Dance Floor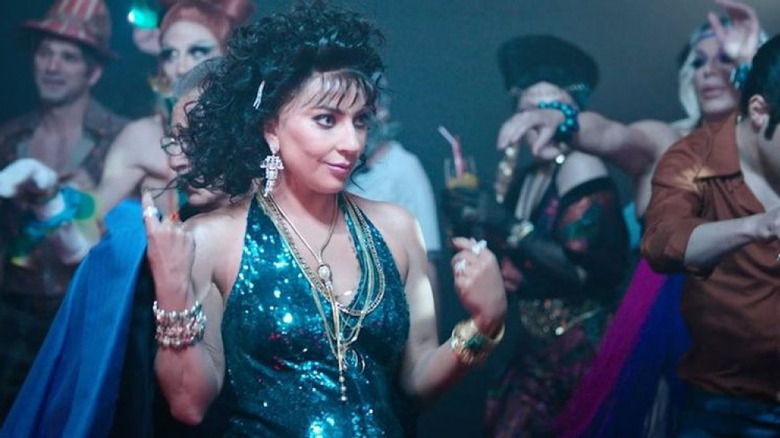 United Artists Releasing
Lady Gaga has always looked at home on the dance floor (her first hit single was "Just Dance," after all), but she looks especially stunning with big black curls and loads of sequins. The layered necklaces, chunky bangles, and massive earrings are all staples of the period. She has kind of a mobster's wife vibe going on here, which fits well with both her eventual criminal acts and her status as a wealthy, powerful woman. 
Here Comes the Bride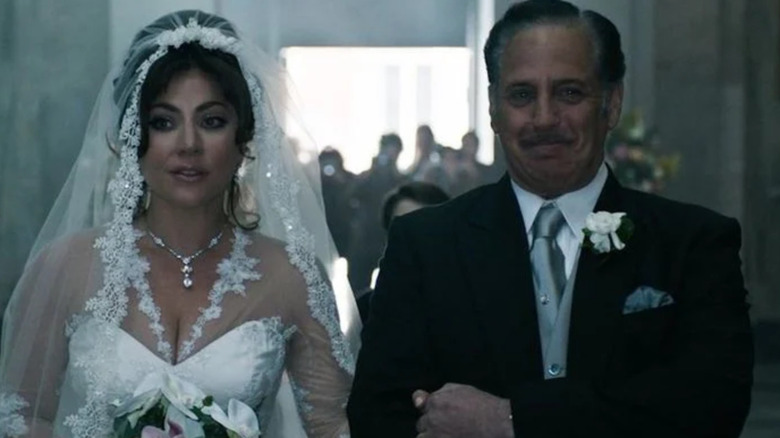 United Artists Releasing
In this photo, we see Gaga as Patrizia Reggiani on her wedding day, with her father (Vincent Riotta) proudly giving her away. In addition to Gaga, Driver, and Riotta, "House of Gucci" has an absolutely star-studded cast including Jared Leto, Jeremy Irons, Al Pacino, and Salma Hayek. 
Looking a Bit Guilty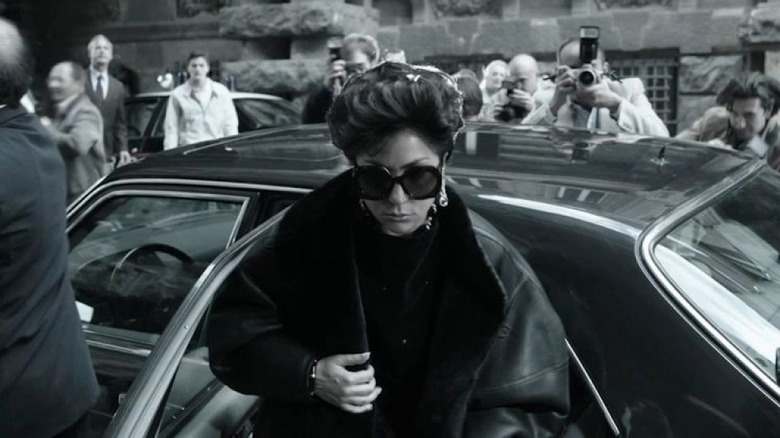 United Artists Releasing
The final image released is of Gaga as Reggiani leaving her car, dressed all in black leather and fur. She wears huge sunglasses and her jewelry is much more subdued than any of the other photos. With the paparazzi in the background, it's likely this comes from a scene of her either attending her husband's funeral or arriving in court. 
"House of Gucci" was written by Becky Johnston and Roberto Bentivegna. The former is best known for her screenplay for "The Prince of Tides," the latter is a relative newcomer with several shorts under his belt. Their derived their screenplay from information in the book "The House of Gucci: A Sensational Story of Murder, Madness, Glamour, and Greed" by author Sara Gay Forden. 
At the helm is Academy-Award winning director Ridley Scott, so it's looking likely that "House of Gucci" could be an Oscar contender. Regardless of how the movie turns out, it's guaranteed to serve some serious fashion.
"House of Gucci" is set to premiere in theaters everywhere on November 24, 2021.