Comic Book Legend Harley Quinn Was Inspired By A Dream – In A Soap Opera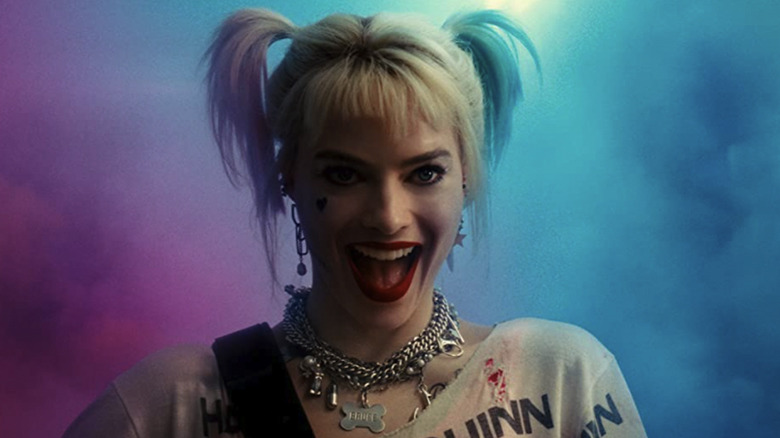 Warner Bros.
Margot Robbie has now portrayed beloved comic book character Harley Quinn in DC films like "Suicide Squad," "Birds of Prey," and "The Suicide Squad," and she is so fond of playing the role that we probably haven't seen the last of the Oscar-nominated actress in the part. You may have seen all of those films, but do you know the story of how "Batman: The Animated Series" writer Paul Dini cooked up the idea for Harley Quinn in the first place? Settle in, puddin', and I'll regale you with the bizarre story of how Harley Quinn was created.
An Instant Fan Favorite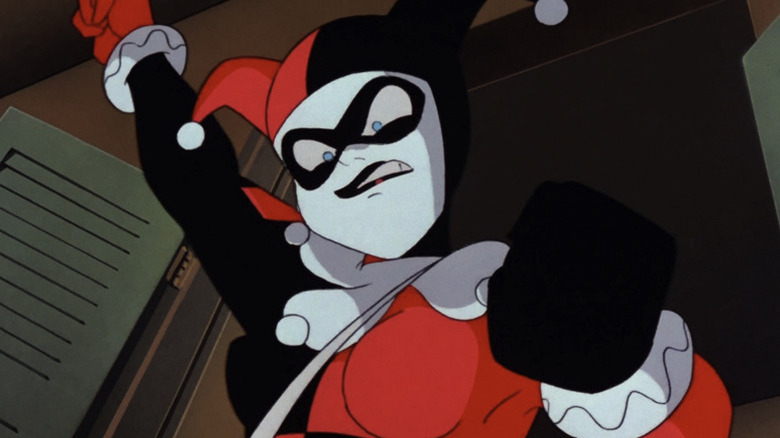 Warner Bros. Animation
When Harley Quinn first appeared in an episode of "Batman: The Animated Series" in September of 1992, she was only intended to show up in that single episode. But the show's staff was impressed by the character, and despite the fear that keeping her around might humanize the Joker (who was intended to be depicted as a legitimately dangerous threat to Batman), they decided to integrate her more into the series and position her as the Joker's girlfriend. Fans reacted positively right off the bat (hell yeah that pun was intended), and Harley continued to evolve over the course of the series.
"The more we used Harley and the more we used her in different roles, the more we discovered what a richer character she was," Dini said in a 2016 interview. "She just blossomed, in a very short time, to the point where she was just as interesting as Catwoman or Penguin or Ra's al Ghul or one of the other core Batman characters."
The Fantabulous Inspiration for One Harley Quinn
But what sparked the idea for Harley in the first place? The answer, oddly enough, is a clip from a soap opera. Dini went to college with an actress named Arleen Sorkin, who went on to play a supporting role on the popular soap opera "Days of Our Lives." Sorkin sent Dini a VHS tape that essentially compiled her "greatest hits" from the series, and he finally watched it one day when he was sick. One moment in particular caught his eye: a dream sequence in which Sorkin played a court jester in a fairy tale. Dini, who had already been thinking about creating a female henchman for the Joker for an episode of "Batman: The Animated Series," took inspiration from Sorkin's look to create Dr. Harleen Quinzel, also known as Harley Quinn, and he even hired Sorkin to lend her voice to the role.
Keep Your Eyes Peeled During Birds of Prey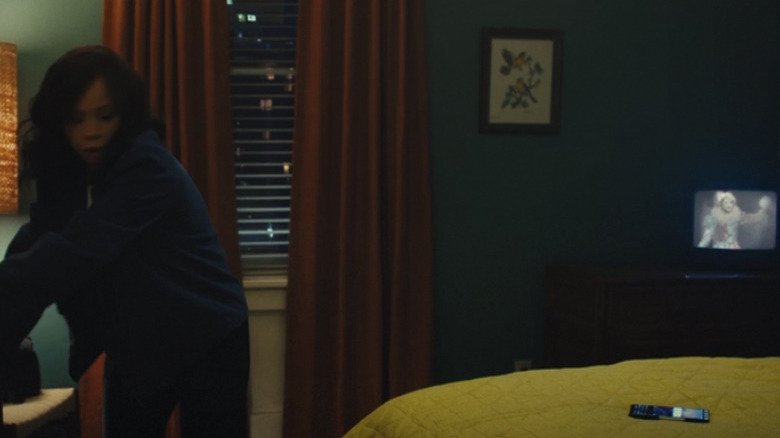 Warner Bros.
Harley became a full-fledged phenomenon who expanded into multiple comics, other TV shows, and inspired Halloween costumes and cosplay at conventions, and the character showed up in live-action for the first time in 2016's "Suicide Squad," a disastrous movie which, at this point, is pretty much only notable for being the film that introduced Margot Robbie's iteration of Harley Quinn. After that, she led an ensemble of female characters in 2020's "Birds of Prey," an under-appreciated movie that's one of the best in the DC Extended Universe.
During one scene about an hour into the film, Renee Montoya (Rosie Perez) is in her apartment and you can see the "Days of Our Lives" episode that inspired the creation of Harley Quinn on a television in the corner of the room.
Harley Gets Back to Her Animated Roots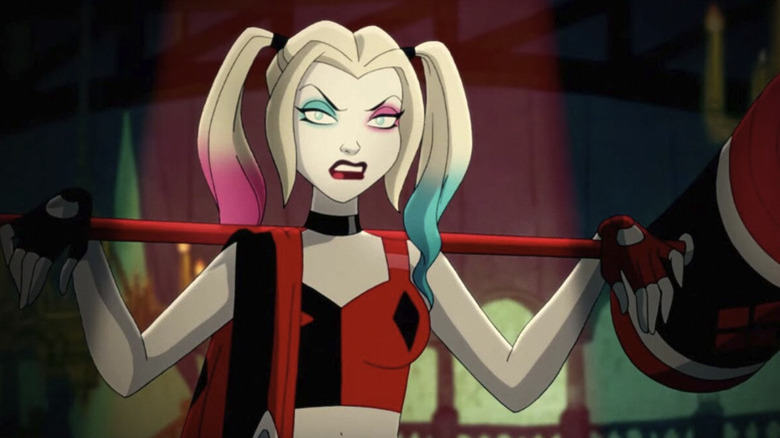 HBO Max
Harley has been incredibly entertaining in just about every project in which she's appeared, and none more so than "Harley Quinn," the R-rated animated series that's now on HBO Max. The show, which is coming back for a third season soon, is a foul-mouthed, hyper-violent, hilarious, and occasionally heartwarming exploration of Harley's twisted love affair with the Joker and what happens when she finally breaks out of their toxic relationship cycle. Don't watch it with kids around, but if you're a fan of this character, I can't recommend it highly enough.