Topher Grace 'Confirms' He's In Spider-Man: No Way Home And So Is Aquaman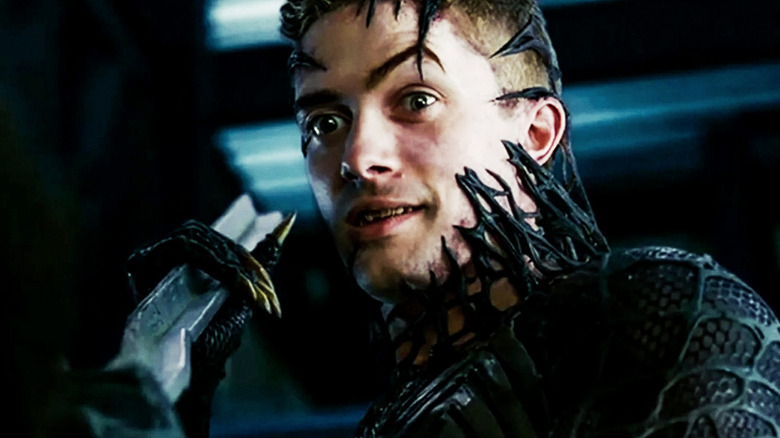 Sony Pictures
Topher Grace's irreverent mentality is pretty well-known. He is, after all, the guy who in his spare time famously edited all three of George Lucas' "Star Wars" prequels into one short movie, and then subsequently gave the same treatment to Peter Jackson's "Hobbit" trilogy. But now the former "That 70's Show" star is making fun one of his most famous screen characters: Eddie Brock, aka Venom from 2007's "Spider-Man 3." 
In a Reddit AMA (via Pajiba) to celebrate the return of his ABC sitcom "Home Economics," Grace "confirmed" that he has a multiverse cameo in Marvel Studios' forthcoming blockbuster "Spider-Man: No Way Home." He also revealed the entire plot of the movie and some of the other amazing cameos — including Aquaman, Batman, and Han Solo! 
Okay, there's a slight possibility that he was being sarcastic.
'Then Tom Hardy and I pop out and battle each other.'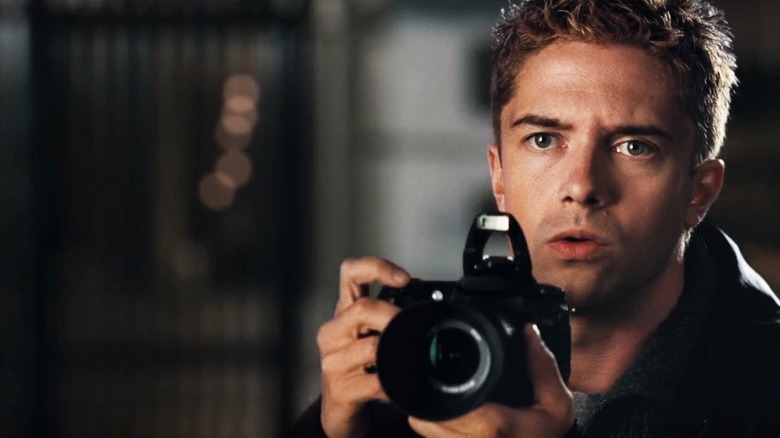 Sony Pictures
The appearance of J.K. Simmons' J. Jonah Jameson at the end of 2019's "Spider-Man: Far From Home" opened the floodgates for lots of multiverse madness in the follow-up, which is already confirmed to include the Raimi-verse version of Doctor Octopus (Alfred Molina) and the Marc Webb-verse version of Electro (Jamie Foxx), along with Green Goblin (Willem Dafoe...?) and more. And yeah, Tobey, we know you're in there somewhere too, don't even play. But Topher Grace's "bombshell" AMA answer reveals a whole truckload of cameo spoilers: 
"Please keep it between us but yes, I am in it. The plot starts with Peter Parker (Tom Holland) bummed that everyone knows his identity and then some crazy sh*t happens with Dr. Strange and Dr. Octopus (Alfred Molina) comes into his dimension. Then Electro and the Green Goblin hop out of one of those 'energy circles' and they're like 'It's spider stompin time.'

"Then Tom Hardy and I pop out and battle each other and I win (obvi), it's like not even a fight I just kick his ass immediately. Not to give too much away but there are also some actors from the original 70s Spiderman show, Aquaman and Batman (Affleck, not Keaton) crossover, and thanks to Disney Han Solo's ghost from Rise of Skywalker, and that Eve robot from Wall-E. Again, please keep between us."
So there you have it: All of Kevin Feige's precious ironclad NDAs couldn't keep this leak from getting out there. We can only pray that the scene where Peter Parker plays chess with Patrick Stewart's Professor X only to be interrupted by a flamethrower-wielding Boba Fett can be locked down from the public. In the meantime, you can see Tom Hardy's (equally bizarre) take on Eddie Brock return to theaters on October 1 in "Venom: Let There Be Carnage."