The New Halloween Kills Trailer Teases A Key Flashback To The 1978 Original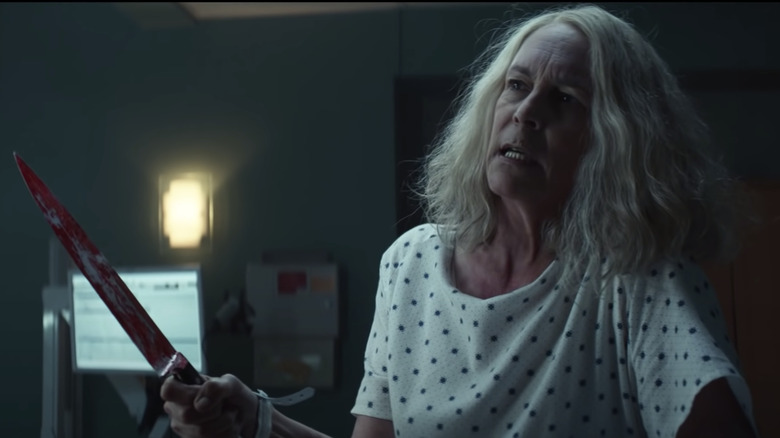 Universal Pictures
When we first revisited Michael Myers in "Halloween" (2018), he had been locked away in Smith's Grove Psychiatric Hospital for 40 years following his killing spree in Haddonfield. Retconning the storylines of the entire franchise meant that we never found out what happened when he vanished off of the lawn after being shot by Dr. Loomis, disappearing into the night.
2018's "Halloween" loudly declared that it was a direct sequel to John Carpenter's 1978 masterpiece of the same name. That said, the new trailer for "Halloween Kills" may not only answer one of the biggest questions remaining after the original but also serve as a direct connection between the first film and the original sequel, 1981's "Halloween II." Could David Gordon Green's new venture into Haddonfield be the missing link to solve the franchise's constantly conflicting canonical continuity?
The Return of Haddonfield Memorial Hospital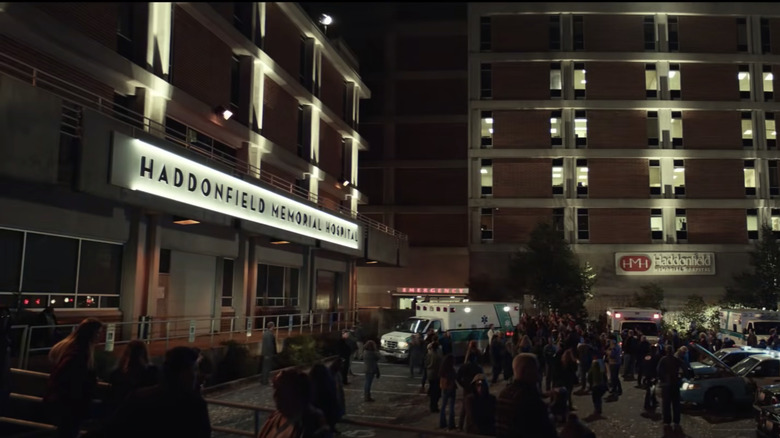 Universal Pictures
1981's "Halloween II" is set at the Haddonfield Memorial Hospital immediately following the fateful encounter between Laurie Strode and Michael Myers. "Halloween Kills" kicks off after Laurie and Michael's fiery face-off in her survivalist home/bunker, and the trailer shows that the film will take place at least in part at, you guessed it, the Haddonfield Memorial Hospital. A weakened and bloodied Laurie Strode is shown inside the hospital in addition to shots of a massive protest outside the front doors.
How Did Michael Disappear off the Lawn?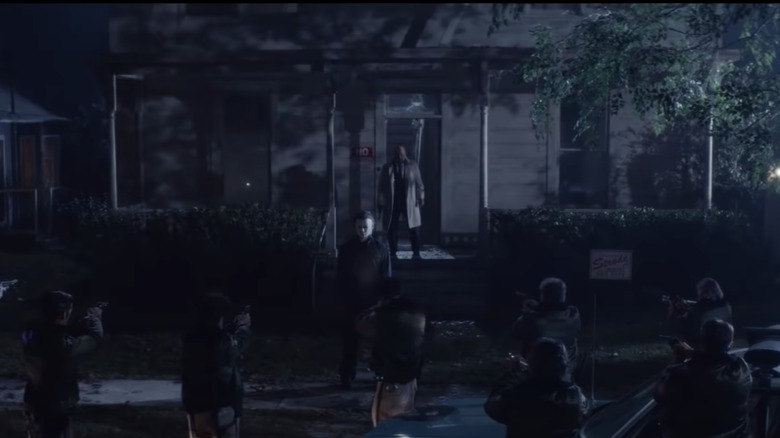 Universal Pictures
For a split second, we see a shot of Michael Myers standing in the front yard with Dr. Loomis holding guard on the front porch. Police have him surrounded, so it seems like we're finally going to get a real answer as to what happened after Laurie watched Michael disappear off the lawn all those years ago before arriving at Smith's Grove. Or will we?
Familiar Faces Re-Emerge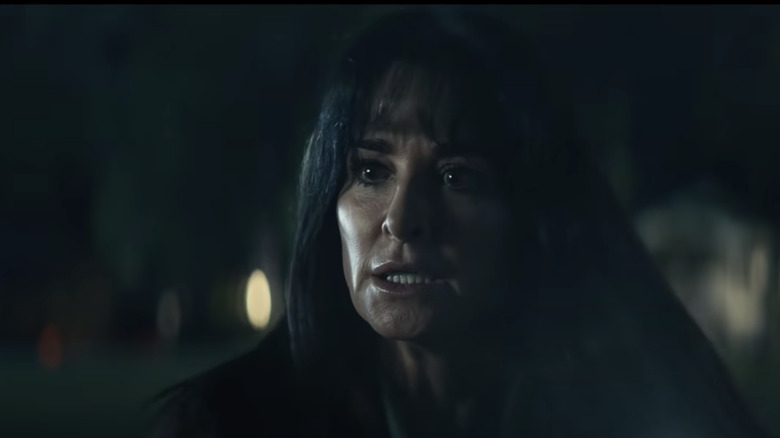 Universal Pictures
Jamie Lee Curtis returns as Laurie, along with Judy Greer as her daughter, Karen Nelson, and Andi Matichak as Karen's daughter, Allyson Nelson, but that's old news. What's exciting is that they'll be joined by a few familiar characters returning from Carpenter's original. 
Charles Cyphers is back as Leigh Brackett, the father of Laurie's late best friend, Annie, and the sheriff working the night Michael unleashed his reign of terror back in 1978. Anthony Michael Hall will play a grown-up Tommy Doyle, despite the fact he's not the original actor, Brian Andrews, the cameo appearance by actor Danny Ray in "Halloween 4: The Return of Michael Myers," or most famously, the Tommy Doyle of "Halloween: The Curse of Michael Myers," Paul Rudd. Meanwhile, Robert Longstreet is playing a grownup Lonnie Elam, Tommy Doyle's bully in the original film. Now mostly known as one of the "The Real Housewives of Beverly Hills," former child star Kyle Richards makes her return as Lindsey Wallace, and Nancy Stephens is back as Nurse Marion Chambers. As Laurie Strode so wonderfully says in the trailer, "we are the survivors of Michael Myers."
Reuniting all of these characters offers multiple opportunities to explain what happened to the little town of Haddonfield after death paid a visit in 1978. The trailer shows a great moment of Lindsey Wallace screaming at children to run home to safety, knowing just how dangerous Michael Myers is on a night like Halloween after all these years. This can help dissect the generational trauma that has plagued an entire community for four decades, piecing together what everyone actually knows about Michael Myers.
What About that Split Second Young Myers?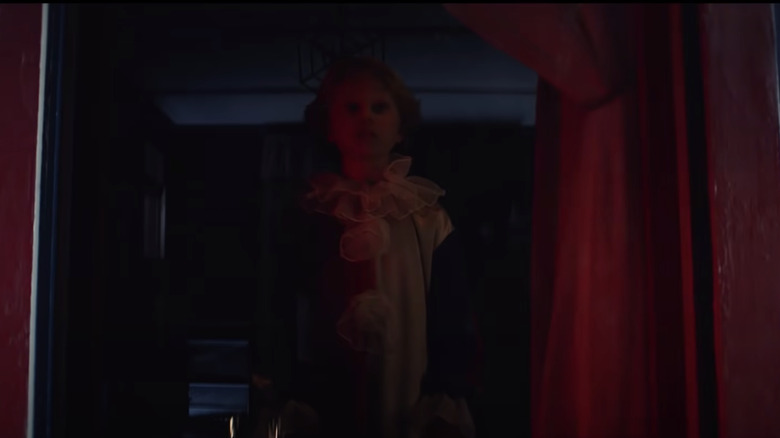 Universal Pictures
Blumhouse and Universal clearly knew that us obsessive horror nerds would break apart this trailer frame by frame because, for a split second, there's a shot of a young boy holding a knife dressed like a clown lit up with the flashing lights of a police vehicle. "Halloween Kills" is clearly going to reference the events that predate Michael Myers' infamous babysitter murders, perhaps providing additional insight into what happened after Michael killed his sister, Judith, and how his relationship with Dr. Loomis came to be.